Review: Expert Sleepers Disting Mk4, Swiss Army Knife Of Eurorack Synth Modules?
Packing a colossal number of algorithms into a tiny package, Expert Sleepers' Disting could well be your go-to module for all kinds of sounds. Scott Riesterer explains why...
The Expert Sleepers Disting Mk4 is the ultimate swiss army knife of eurorack modules. A staggering 76 algorithms that completely change the behaviour of the unit, in a mere 4HP. It has become almost comical how reliably Disting has become the answer to the question: I want a module that does X but I only have 4HP left, what should I get? Naturally I've been curious for some time to find out how well this little wonder module stacks up to all this praise. Luckily Andrew Ostler from Expert Sleepers was kind enough to lend me one to check out.
Disting-uished
The Disting is now in its fourth iteration. Each version brought a few improvements, but version four really raised the bar with the addition of a crisp dot-matrix display and a front panel MicroSD card slot. Since releasing the module, firmware updates have added another sixteen algorithms including three reverbs, a couple of choruses, and a euclidean pattern generator. With this much crammed into such a tiny footprint, I suspected some compromises and sacrifices had to have been made along the way.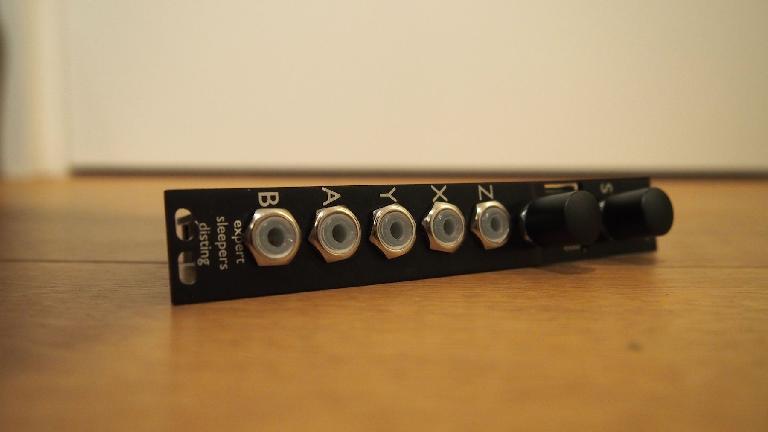 In terms of hardware, the module features two clickable encoders (one smooth and the other stepped), the aforementioned MicroSD card slot and dot matrix display, as well as five input/output jacks with LED collars. The functionality of these controls and jacks differs depending on the selected algorithm, but there is some consistency between them. For example, A and B are usually audio outputs, and pressing the bottom encoder usually selects parameters that can be controlled by both the bottom encoder and the Z input. The LED collars around the jacks give you some visual feedback to help discern what's going on, but it will definitely be necessary to consult the manual or a cheat sheet the first few times you use an algorithm. Thankfully Expert Sleepers has provided a video tutorial for each one of the modes.
The available algorithms cover a wide range of functionality. There's a number of useful utilities like adders, multipliers, a tuner, and even a pitch tracker. There's a number of modulation tools like LFOs and envelopes. There's effects like chorus and bit reduction as well as delay and reverb along with a handful of filters. There's also some very specific format conversion tools to allow communication between eurorack devices and Buchla or Korg products. With so many algorithms to try out, I'm sorry to say that I only managed to go through a handful of them with the time I had available this month to write my review. Naturally, I gravitated to the ones I was most excited about.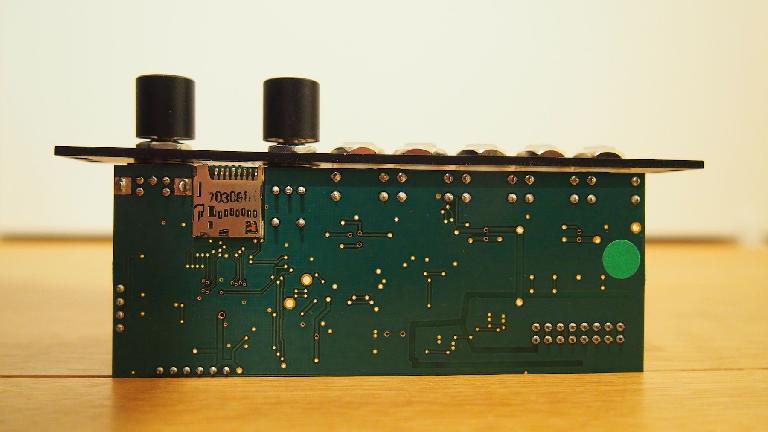 Audio Examples
Algorithm A6 provides a quantizer with 15 scales to choose from and a trigger output.
Algorithm B7 gives you a VCO that can receive linear frequency modulation.
Algorithm B8 is another VCO, but this one has waveshaping between saw to triangle on one output, and square to pulse on the other.
Algorithm C4 provides a clockable Ping Pong Delay.
Algorithm C5 is a resonator made to mimic drums with a surprising amount of bottom end.
Algorithm D3's wave animator, or wave multiplier uses a comparator technique to mimic the sound of multiple overlapping oscillators.
Algorithm F6 offers a quantized shift register that outputs a loop of random notes.
Algorithm H5 is a dual euclidean pattern generator. Even with such simple controls, this mode was a lot of fun for generating a variety of rhythms with some simple knob turns.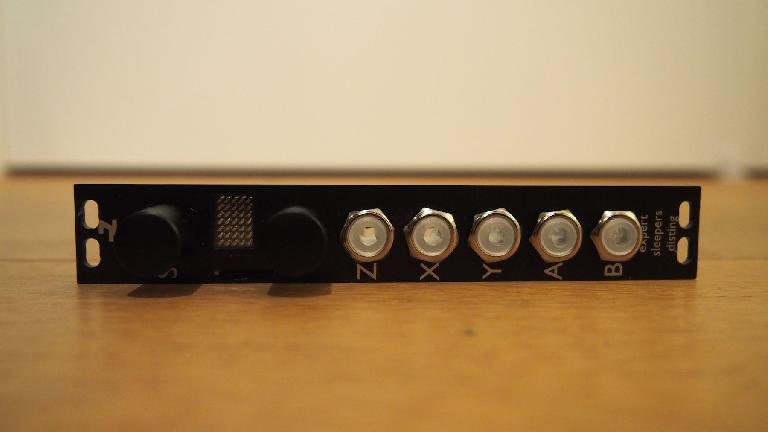 Multi Modes
The modes I tried were all at least decent and usable, and some of them were impressively good. Granted, a dedicated module would outperform a Disting algorithm in many cases, but it's hard to complain when there's such an overwhelming plethora available. It occurred to me that this module would be a useful way to audition types of modules for your system. For example, if you find yourself really relying on the Disting's Sample and Hold, you might want to buy a dedicated module for this task, which would then free up the Disting for another function.
For users with small cases, the Disting makes a lot of sense for maximizing HP, but it would prove useful for larger systems too. Another commonly mentioned use I've heard for the Disting is to fill in the gap of that last requirement for a patch. When you hit that state where your patch would be perfect if only you had another LFO, Filter, Slew Limiter, or any of the other modes lurking within, the Disting has you covered. It's a pretty straightforward no-brainer, as I found there's very few reasons not to get a Disting.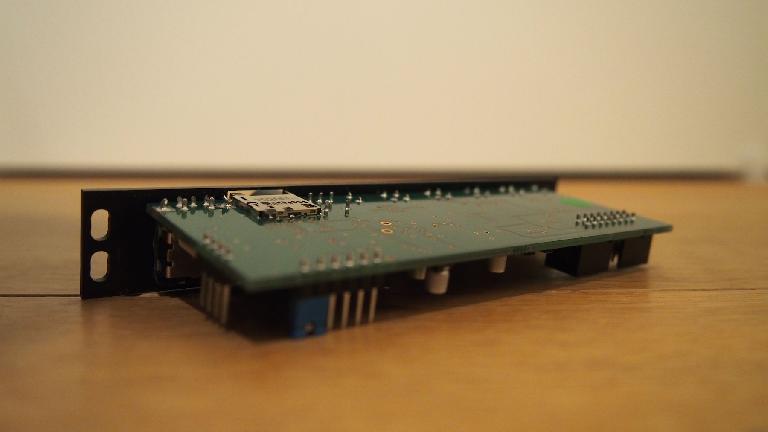 If you're the type of user that demands purpose built modules for your tasks and detests menu diving, then the Disting might not be for you. However, the menu diving is quite minimal - once you select an algorithm you can scroll through parameters to edit, but I imagine many users could assign a Disting to a particular task and leave it at that. I'll admit that laziness overcame my curiosity when it came to the functions related to the MicroSD card. Many of them required formatting the card with a particular folder structure and using text files to tell Disting where to find the correct files.
I'm sure it wouldn't be that bad if I sat down and walked through the process, but with the limited amount of time I had to investigate the module this just served to push me to the more exciting and immediate functions. Although I admit the MicroSD card features were pretty enticing with options like audio recording and playback and a wavetable VCO, Disting users would be appreciative if Expert Sleepers provided a zip file preset pack to load onto a user's MicroSD card.
Conclusion
All in all, I was quite satisfied with the Disting and would definitely recommend it to pretty much any modular user. Expert Sleepers have honed and refined a solid product and just keep making it better. I always find it exciting when manufacturers add new functionality to my equipment with firmware updates. It's a great way to fall back in love, or discover a new way of using a piece of gear. The sheer number of modes within Disting mean that you could spend years finding new ways of using it, and it has a very strong ability to grow with your system. Considering its diminutive size, Disting definitely pulls its weight.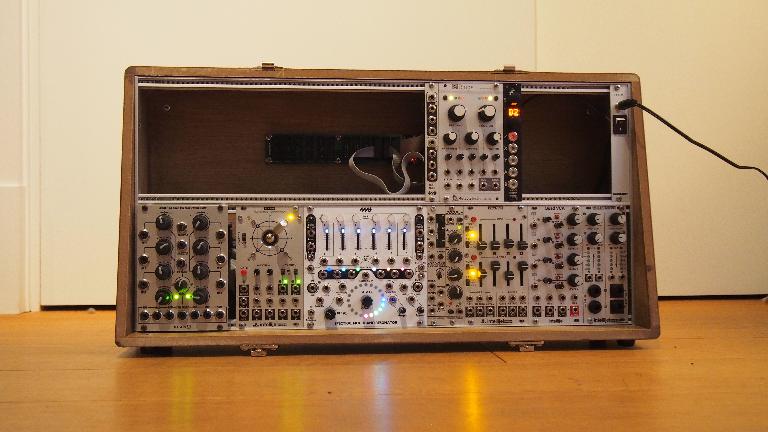 Glasgow Make Some Noise was kind enough to send me one of their 12U slipper cases, so my modules have a new home!
Price: $189
Pros: Incredible range of functionality in a tiny size (76 algorithms in 4HP!); Useful manual and video tutorials; Consistent layout and workflow between patches.
Cons: No function labels on knobs or jacks means relying on memory, the manual, or tutorial videos; MicroSD Card features require setting up .txt files for file locations