When I first heard EastWest was releasing a Hollywood Pop Brass library I was really excited, as I am a big fan of the Hollywood Series. For pop brass, I have relied on a library comprised of soloists and it is good, but doesn't have a lot of bite and is time consuming to use as well. So I had high hopes this would eliminate the need for it. Well, does it? Maybe. If you buy the concept, I think you will buy the execution.

What Is It?
Aimed at capturing the sound of horn sections that you hear in recordings by Michael Jackson, Bruno Mars, Tower Of Power, Blood Sweat and Tears, Chicago, and Latin pop, Hollywood Pop Brass is a 25 GB, 24 bit, 44.1 kHz library with five Mic mixes. It's a four piece section comprised of 2 trumpets, I sax, 1 trombone, not solos, and although you can adjust the levels between the instruments and turn two of the three down and turn off the Room and Surround mics you can create one, it kills the sound and it clearly was not intended to be used this way.
Like all off the Hollywood series, the recording is stellar, just pristine and the EW studio is a great room for this. Clearly, these were great players as well. There is a full compliment of articulations: legatos, sustains, shorts, rips, growls, falls, trills, etc. (no shakes, though.) Also included are a bunch of great sounding phrases and licks. And it has more balls than most of the competition I have tried or heard
The programming approach is totally consistent with the other Hollywood libraries so if you are a user of e.g. Hollywood Brass, you will know how to work with it quickly.
Since this is not a review of Play 6, I will assume you have some familiarity with it, in terms of using the Browser, Player, and Mixer and using the Installation Center. If not, the free downloadable manual is your friend.
The Instruments
The instruments are categorized as Sustain, Short, Effects, Legato, Mod Combo, Phrases, Licks, and Keyswitch.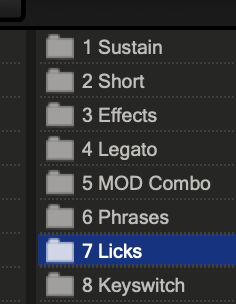 Let's start with the (True) Legato instruments. Many instruments come with two choices, VS (Velocity Sensitivity) and X-fde (Cross Fade). VS uses MIDI Velocity to control overall loudness, dynamics and/or articulation switching. There are Short instruments not named VS that are in fact however VS. These are very playable and if you are a good keyboard player may be the way to go. X-fde uses CC1 (modwheel) to do the same things. For me, these are actually harder to control but if you are someone who draws in MIDI CCs, you may love them. CC11 also allows you to control overall volume with the legato instrument fading all the way to 0 dB if you want.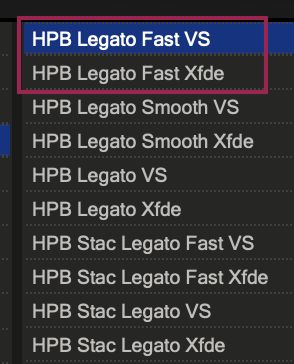 As you see, there are faster responding legatos, smoother, and regular legato, for want of a better term, as well as some that add staccato to the attack, which gives them some real bite. Of course, true legato patches only allow you to play more than one note when playing disconnected, and they don't work well that way.
Which brings us to the Sustain instruments. They also come with VS and X-fde versions but strangely the VS ones are not named with the VS added. There are plain sustains, those with added staccato and added accent, added crescendo, added diminuendo, and crescendos with different speeds. For playing chords or octaves, these will be what you want.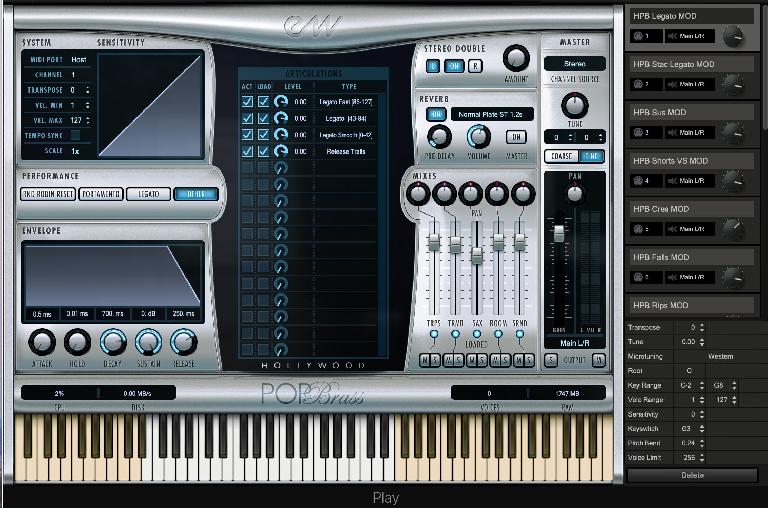 There are fewer Short instruments, but so far at least, I don't see a musical situation where they would not be enough in tandem with the sustain and legato instruments. If however you want e.g. a shorter Stab, as I might, all you need to do is adjust the sustain in the AHDSR Envelope, save the instrument as Short Stab, and there you have it. I think the names are self-explanatory.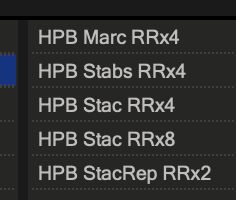 Moving to the Effects, we see a bunch of highly useful ones. Using these well is critical to making music in the style of Pop and R & B. You will want to spend a lot of time getting really familiar with them.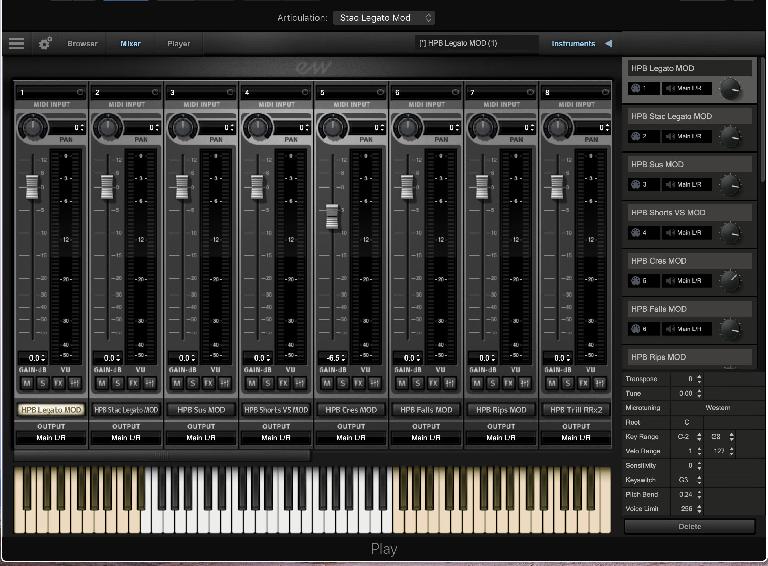 But with so many instruments, you could get a bit overwhelmed in terms of workflow. Which brings us to the next category, the Mod Combos.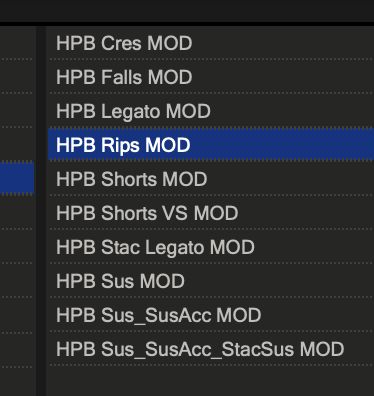 While it is early days yet for me with this library, I am beginning to think that loading up these, I will be able to accomplish 90% of what I ever want to do. The Legato Mod for instance uses CC1 to switch between legato smooth, legato and fast legato split into three equal ranges of MIDI 0-127. They use velocity to go between Mezzo-forted for legato, sustain, and release trails, while CC 11 controls the overall loudness. The Crescendo, Falls, and Rips MODs are "must load" for me, so I don't have to load all those instruments with different speeds. If I get the modwheel stuff wrong playing it in live, it's easy enough to edit in any DAW.
The HPB pre-recorded Phrases and Licks just sound great! 19 phrases, 17 Mod Licks that play longer or shorter Licks with the modwheel controlling the duration or as individual licks alone. Finally, there are a small number of really useful Keyswitch instruments that when you are in a hurry will serve you well. I especially like the Phrases KSs.
Conclusion
Hollywood Pop Brass sounds great, with lots of articulations that are excellent for this style it was created for. Will it always replace a library of soloists when I need to go deeper? Maybe not, but most of the time, yes, and when I want to get more complex I can add some soloists from another library and I will be able to do awesome stuff when called upon to do so, given enough time.