In continuing with McDSP's let's-put-everything-in-a-single-plugin tradition, we are given Revolver, McDSP's take on a convolution reverb plugin.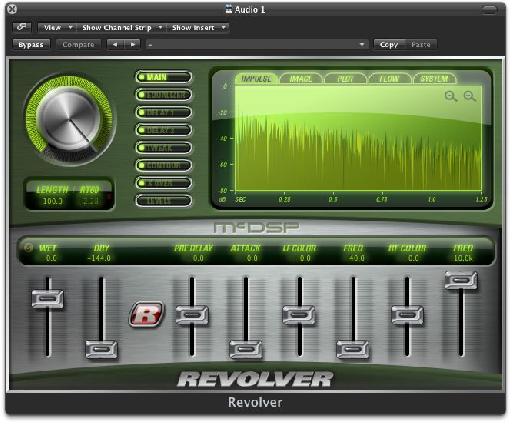 What's the Big Deal with Convolution?
In case you've ever wondered how convolution works, here's a very simple explanation.
Delay-based reverbs are created by using complex algorithms to approximate an ideal acoustic space. These algorithms are programmed by human beings that are very good at math. Convolution reverbs are quite different. With convolution reverb, the acoustic reverberant qualities of a space are actually recorded, and a computer analyzes the recording and determines how to create a reverb to approximate that space.
Recordings of spaces are called '