With so much focus on studio condensers and specialized microphones, many modern studio engineers and producers can forget to have a decent handheld microphone for musicians to use live and capture stellar live performances. DPA is seeking to fill that gap in your mic closet with the highly adaptable d:facto II vocal supercardioid microphone. I road tested it live and in studio and it's definitely worth a look.
The Basics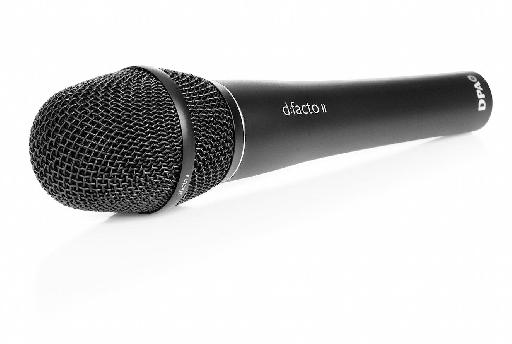 The d:facto II is a handheld supercardioid mic with a frequency range of 20 Hz to 20 kHz. It's tailored to give a 3 dB soft boost at 12 kHz and has a low cut filter at 80 Hz. It has a wonderfully high dynamic range of 120 dB, and can handle a respectable 160 dB without clipping. It requires 48v of phantom power when in wired mode (more on that later!).
These specs translate into a microphone with a frequency response carefully tailored for vocals. It has the capability of translating some really subtle phrases with minimal noise and can handle some serious power without distorting or squashing the heck out of your vocal track.
Expanded Features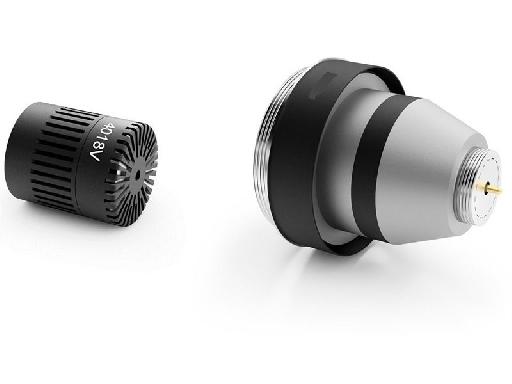 One of the really cool tricks the d:facto II has up its sleeve is its adaptability to 3rd-party wireless systems. You can utilize the built-in wireless adapter system to move the capsule of the d:facto II from its handheld base to a wireless system of your choice. This is a pretty awesome feature, and it allows you to get studio-quality vocals out of your live gigs. With so many digital mixers including recording features these days, the advent of studio-quality microphones that you can use live is an attractive prospect.
I'm sure you're eager to have a listen, so I was able to put together a fairly neutral comparison!
Put to the Test
All three of these clips were run through the same channel on the same preamp, set to the same gain level:
1 - This first sample is from my Shure ULX wireless system. This is with the stock Beta 87 capsule on:
2 - This second sample is from the same Shure ULX system, but this time with the d:facto II capsule swapped into the handheld transmitter:
3 - This final sample is from the d:facto II with the capsule attached to the DPA handheld wired base:
After using the d:facto II, I found that it is absolutely a worthwhile upgrade to my wireless system. One of the things I have found difficulty with making live recordings from wireless mics is the narrow bandwidth inherent in utilizing wireless systems. I always feel like my vocal wireless mics, while they are great for performing, hit a bit of a '