Review: Denon DJ SC5000 Prime
Denon's pro-level DJ player has a 7-inch HD display with multi-touch gestures, '¨8-inch rugged metal jog wheel and much more besides. Sara Simms put it to the test.
When I was asked to review the Denon DJ SC5000 Prime players, I approached the project with an open mind. I had read many great things about the players, but admittedly was not familiar with any products from the Denon line. The Denon DJ SC5000 Prime are media players that aspire to become the new industry standard of players for DJs. Curious to find out if they'd really be capable of that title, I gave these award winning players a spin in my studio to find out what they're really made of.
Overview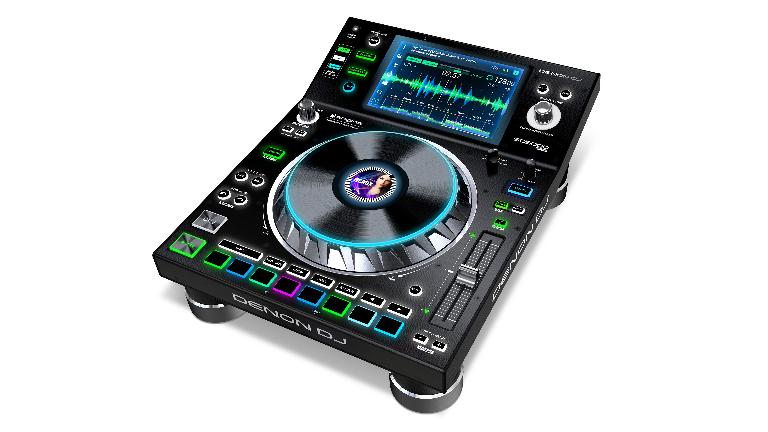 The Denon DJ SC5000 Prime is a playback deck/controller/media player. It's the first of its kind as it's capable of file analysis and features an innovative dual-layer deck capability, meaning you can play an entire set with just one deck and a mixer. The layout of the Denon DJ SC5000 Prime closely resembles the design of Pioneer DJ's media player and CDJ's. The overall design looks slick and professional and features rugged 8" silver metal jog wheels and a 7" multi-touch touch display screen. The player works together with Denon's Prime Engine software and features eight multifunction trigger pads for Cues, Loops, Slices and Rolls. The audio quality on these players is high and offers 24-bit/96kHz digital audio outputs.
Features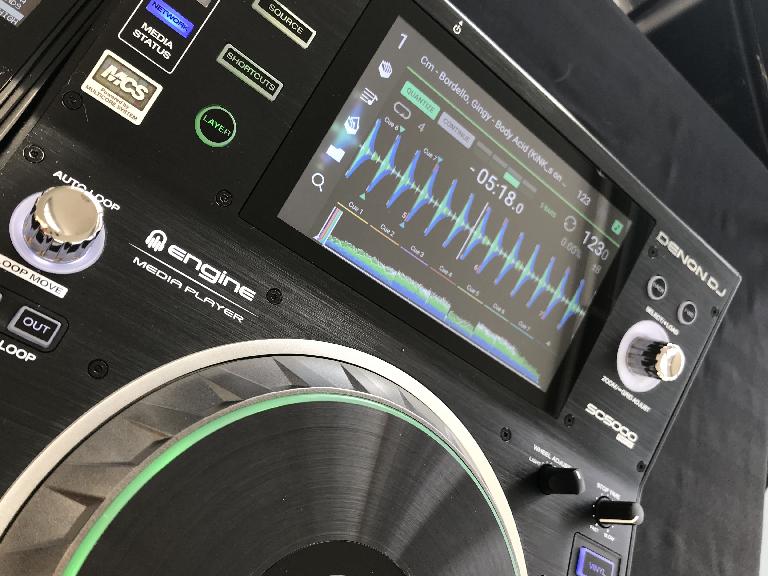 At the top of the player is the main multi-touch display. This display provides an intuitive way to navigate through playback and performance. There are standard controls such as the select/load button, manual looping buttons and an auto loop knob. There's also a pitch fader and pitch bend buttons, as well as standard features like Play/Pause, Cue, Track Skip, Beat Jump and Vinyl Mode. Each player features a Sync and Master button, and Key Lock/Pitch Reset buttons.
The player features Slip mode, which allows users to jump to cue points and use other features while the track's timeline continues. One feature I found particularly interesting is Censor mode, which works the same way as Slip, but in this mode the playback of the track will be reversed. When Censor mode is released the normal playback will resume from where the track would have been if it had been playing forward the whole time.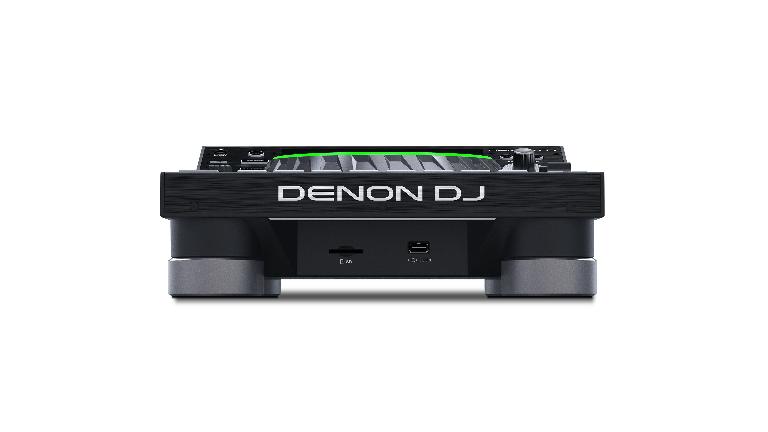 One thing I like about these players is the fact that the inserts for the USB and SD cards are located at the front of the unit. The edge of the player extends past where the USB and SD cards can be inserted, so that media cards stay safely tucked away during sets.
Rear Panel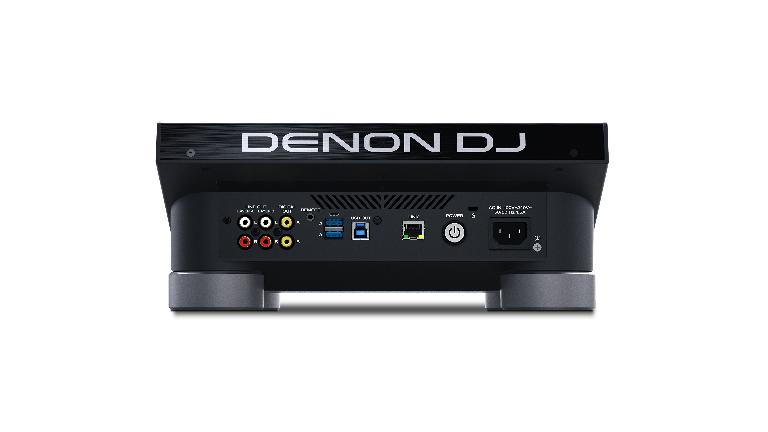 The rear panel features a power input, power button, link port for the players, USB Out port, two USB ports, RCA outputs for both Layers A and B, Digital RCA outputs, a Remote input and Kensington Lock Slot. I like how many USB ports the rear panel has available as this offers many connectivity options.'