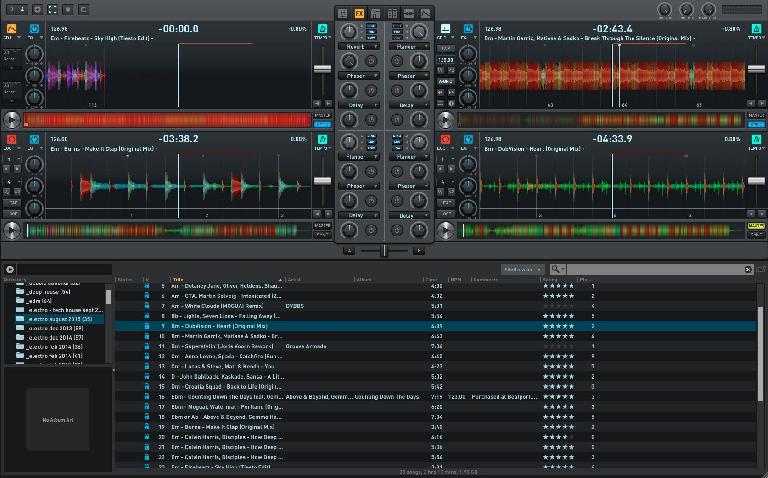 Deckadance2 Version 2.51 marks the release of Deckadance under the Stanton DJ Brand. With both DVS and Standard versions available, Stanton's site claims that Deckadance2 will be useful for professional and bedroom DJs alike. The Deckadance2 DVS edition includes all the features of the Standard edition plus Vinyl/CD timecode support and the ability to generate a timecode file to be burned to CD. Would this software program really be able to stand up to the rigors of live performance? I loaded up my digital library, and I took a look under the hood...
New Features
Deckdance2 has many updates, perhaps many of these are a result of the new partnership with Stanton. Version 2.51 features four decks (DJs can select between either 2 or 4 deck mixing mode), Smartknobs, Grossbeat 'glitch effects', Smart Utility Panels, beat matching, and supports a variety of audio formats, including MP3, FLAC, M4A, WMA, WAV, AIFF and Ogg. There's also a Sampler, an audio recorder that records in .wav format, automated gain control for tracks and a VST host and client, which allows users to use Deckadance2 in DAWs or use your VSTs inside the software.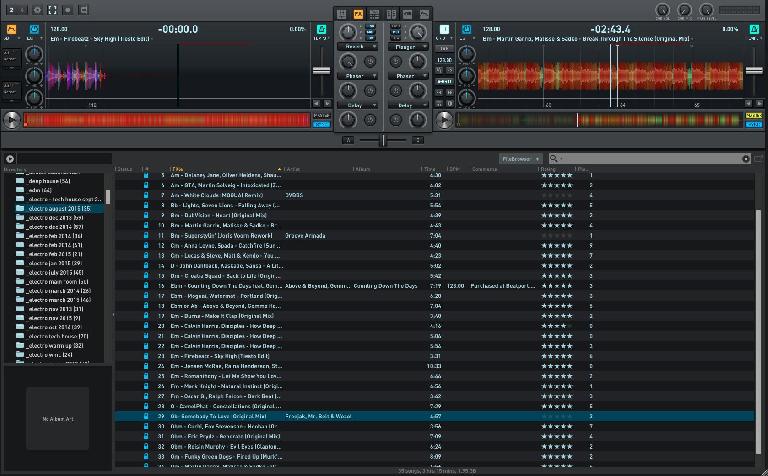 Installation and Layout
Deckdance2 has a demo version on the Stanton DJ website and both Mac and PC versions are available for free download. The software is laid out in a familiar style; it looks as though it's modeled after Traktor. DJs can switch between 2 or 4 deck mode easily by clicking in the top left-hand corner. Beside the Deck mode are buttons for the Preferences, Full Screen Mode, Record and Snap and Quantize.
Playlists can be created in Deckadance2, or you configure the software to display your iTunes library. Tracks can be loaded by dragging and dropping and played using the large Play button. There's a Master/Sync button in the right-hand corner of each deck, and the beat grids seemed to be fairly accurate, although not quite as perfect as some of the more expensive DJ software programs.
Utility Panels
Deckadance2 gets a little bit creative with its advanced utility panels, which are on the left-hand side of each player. Each of the creative functions, such as Loops, Cues, Grids, DVS, Key, SmartKnob, EQ, Gain and Filter, Mix & Isolator, Effects and Grossbeat can be individually selected and turned on. The number of visible panels can be selected and changed, making the layout of Deckadance2 up to the individual's preference.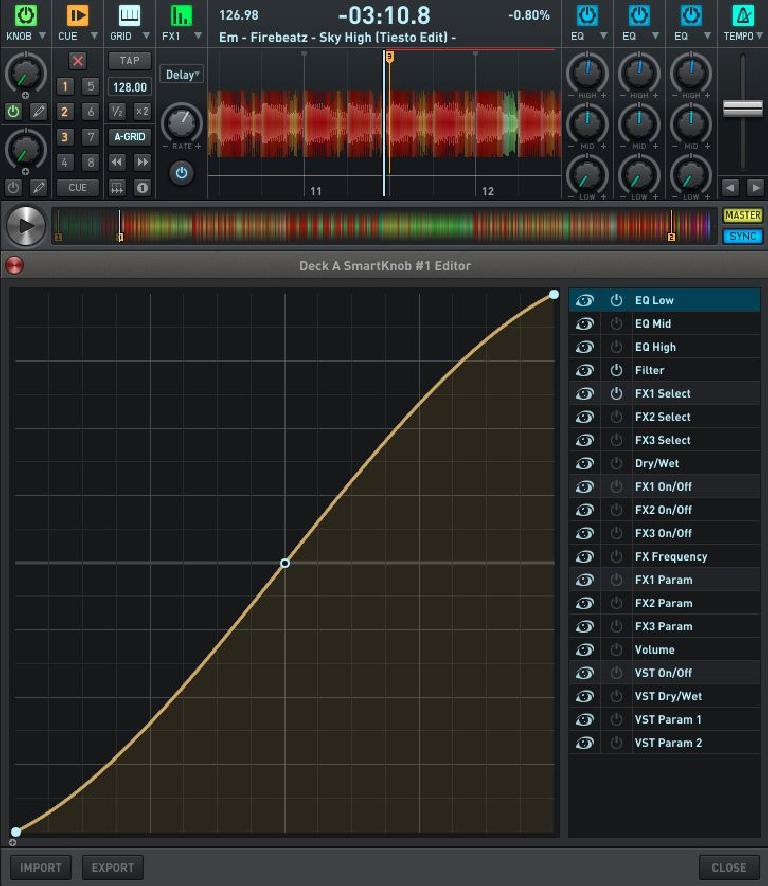 My favorite of the utility panels are the Smartknobs, which are user programmable envelope controls over multiple interface targets. DJs can select the interfaces (e.g., EQ, Filter, Dry/Wet, Volume, VST On/Off) and draw in envelope curves. The Smartknobs can be used to sweep over the track; if these are setup carefully in preparation for a set, it's possible to create some pretty slick sounding one knob sweeps. Overall the effects in Deckadance2 sounded very clean. I wasn't quite as keen on the new Grossbeat effects, which are programmable glitchy FX. I felt that these FX changed the song too radically, and didn't sound professional enough to be used in sets.
Center of Attention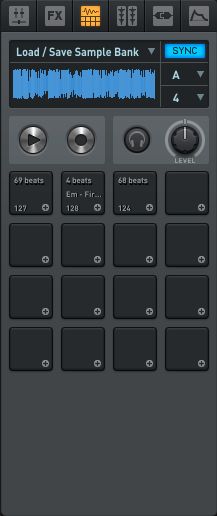 In the center of the software is a switchable panel that displays either the mixer, FX, samples, waveforms, VSTs and the Grossbeat effects. The panels can be displayed by clicking on the buttons at the top. One section I really enjoyed using is the Sampler, which allows you to load samples in from either deck or the library and play them on the 16 pad grid—It's worth noting that Deckadance2 is MIDI compatible, so the grid buttons could be assigned to a MIDI controller. This type of switchable layout does help to clear up screen space, but requires a lot of clicking back and forth between different sections during sets.
Summary
Deckadance2 is completely useable, functional DJ software that allows DJs to mix and add creative effects. Considering its layout and my experience with its beat gridding, I see it being a little more useful for bedroom, beginner, intermediate and mobile DJs. Given its price point, ($49 for the Standard version, $79 for the DVS version) Deckadance2 offers good value and features that you'll find in professional DJ programs. It works well and gives DJs creative control over their tracks and mixes. Not a bad deal at all for under $100!
Price: 49 for the Standard version, $79 for the DVS version
Pros: 2 or 4 Deck Mixing, Smart Knobs, Sampler, Nice GUI layout, Affordably priced.
Cons: Deckadance 2 requires more 'clicking' around to access functions and parameters that I need to access quickly during sets. I prefer to have more controls accessible to me on the screen at any given time. I thought it was interesting that the software offers the ability to use VSTs within it, although I don't know many DJs who would use this feature in a live performance. The automatic beatgrids did not seem to work perfectly; perhaps they would with more time spent tweaking them, but the automatic ones on even simple songs were not spot on to my ears.