I have been using Cubase as my primary DAW since the days of version VST5. Not as long as some people who go back to when it was essentially one of the first MIDI sequencers in existence, but pretty far. I stuck with it through the total rewrite that was SX1, some turbulent years as Windows and Mac OS X underwent rapid changes, and eventually into the period when the technology had essentially settled down. And that's where we are now: light years ahead of the early 2000s in terms of what we can do but also what we expect our systems to be able to do.
A Brief History
Steinberg has always been a pioneering company. They more or less invented plugins, and had one of the first applications that could multitrack digital audio. One of its greatest strengths, in my opinion, has been its focus on maintaining usability while adding inexorably more features, something which not many developers always get right. Cubase updates tend not to be wildly revolutionary but evolutionary, improving the tool set and user experience in careful and considered ways.
Such is the case with Cubase 9, which sees some important and welcome changes from version 8.5. As ever, the older your version the more new stuff you will get by updating, and the pricing structure generally reflects this. But even though this is "only" a .5 release, there's more than enough to warrant the update from 8.5 (priced at a reasonable £80/$100) and even updating from much older, entry-level versions carries fairly tempting pricing too.
I'm reviewing Cubase Pro 9 but many of the new features apply to Artist, and some to Elements as well. You can see a full breakdown here https://www.steinberg.net/en/products/cubase/comparison.html. The full version comes as a box, presumably because of the need to include the USB eLicenser, but upgrades are available as downloads. There's a ton of bundled content including loops, grooves and instrument libraries, and these can be moved to a secondary drive if preferred.
In the Zone
The first major new feature is the introduction of zones in the Project window and in a slightly different way, in MixConsole. Three buttons now let you show or hide the left, right and lower areas of the window, while your timeline remains in the centre. The Transport panel is now fixed to the base of the window, and various menus and controls have been shuffled around. The biggest story here is the new Lower Zone, which can display the mixer, audio or MIDI editors, Chord Pads or the new Sampler track. These exist in tabs and the Inspector panel on the left can also now show editor tools for the current editor as well as the track inspector as it did before. The zone on the right can now show VST instruments and also MediaBay complete with search function. All but the left-hand column now have resizeable borders, so it's a breeze to quickly resize the project, any editor window or the right-hand area.
The zoning concept also applies to the main MixConsole window and now you can show and hide the channel racks and show the multiple different kinds of loudness meters in the zone on the right. The zone or unified window concept is not exactly new amongst DAWs but it is a very welcome addition to Cubase, which had been getting rather window-heavy in recent years. You'll wonder how you used to live without being able to call up the mixer or editor windows underneath the project: it's just that useful. This update brings Cubase much closer to being primarily a one-window application and less reliance on clicking on windows is always good news.
Sample This!
There's a brand new track type called the Sampler track and its editor lives either in the lower zone or in its own window if you prefer. Drag any audio clip into the Sampler zone and it becomes playable as a chromatic instrument, complete with pitch, filter, amp and AudioWarp controls. Available in all three versions of Cubase 9, this lets you play about with samples quickly and easily and although it doesn't have the depth of a dedicated sampler instrument, it is far more accessible and will do most of what many users need in day-to-day situations. You can even send samples directly to Groove Agent or HALion from the editor if you do want more advanced tools.
Cubase Pro 9 has a new Frequency EQ plugin which delivers 8 bands of surgical EQ with M/S support, linear phase mode for each band and even a musical keyboard built in. An excellent EQ tool, it rivals a dedicated third-party plugin for quality, and you will end up using it a great deal. There's also MixConsole History, a new feature that records every action you make in the mixer and lets you move back and forward in time, an updated version of VST Transit for online collaboration and the ability to use multiple marker tracks in a project.
Grab Bag
Other enhancements include a new AutoPan effect, a revamped Maximizer for mastering and better sidechaining support for VST3 plugins so you can route channels through their effects. Steinberg has doubled down on stability too, with a new plugin sentinel that can identify and suspend potentially troublesome plugs in startup, and there's plug and play support for USB devices on Windows. 32-bit plugins are no longer supported which will irk a few people, but it's arguably the price of progress since 64-bit has been mainstream for years at this point.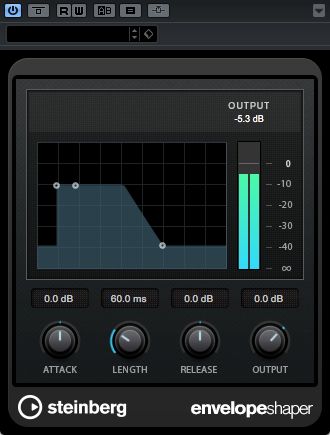 Existing plugins have been reworked for this new release.
The Verdict
Steinberg says that Cubase 9 is the most complete DAW it has ever made and that's certainly true. The window-juggling that could threaten to become distracting is now gone thanks to the much more efficient workflow you can achieve with the new, resizeable zones. There are still floating windows for many tools and functions but these are the ones you use less often. The things you use much more—project window, audio and MIDI editors, VST Instruments, mixer—are now easier to manage. On a dual monitor display you now feel especially free in terms of workflow, but there are just as many gains to be found on smaller screens as well. True fullscreen mode still doesn't seem to be available on OS X, but it's not a deal breaker.
The Sampler Track is cool and manipulating or re-tasking any sound becomes easy and fun, removing the need for a heavyweight sampler plugin. The new EQ module in Cubase Pro is powerful and extremely useful in many situations, and MixConsole History is something you probably didn't know you needed, until you've tried it. More widely, the many workflow tweaks and interface refinements work brilliantly to enhance the user experience, right down to larger, more descriptive tooltips on record mode selectors, drag-to-reveal controls on the Toolbar and more. Honestly, I was still discovering new shortcuts many hours after first starting to explore.
Cubase 9 is a worthy upgrade and a superb all-round DAW for Mac and PC. The Pro version has everything a producer could need, while Artist is excellent for those with slightly more modest needs and Elements borrows the core technology from its bigger brothers, at a fraction of the price. Steinberg has done a great job of decluttering while adding new features, which is much harder than it sounds. Cubase remains a class-leading DAW with a rich feature set and an almost uniquely approachable way of working.
Web: www.steinberg.net
Price: Cubase Pro 9 £468 / $595, Cubase Artist 9 £266 / $338, Cubase Elements 9 £80 / $101.
Pros: New Zones are excellent and streamline everyday workflow. You can now access different core sections from a single window. Sampler Track is quick, easy and useful. MixConsole History great for mix decisions. New EQ in Pro version is great. Resizeable sections including VST Instruments pane. Multiple Marker tracks. Many helpful interface and workflow refinements. Overall an extremely strong feature set. Retains usability despite adding more tools.
Cons: No true fullscreen on OS X yet. Still needs a USB dongle. Future versions will likely see even better one-window design.
Watch our latest video courses on Cubase in the AskAudio Academy here.