Steinberg's flagship DAW gets a host of creative and workflow upgrades plus Apple Silicon support. Could this be the greatest version of Cubase ever?
Steinberg has updated all editions of Cubase to version 12 and as well as a bunch of new features and workflow enhancements, there have been a lot of changes under the hood that may not be immediately apparent but cement this venerable DAW's place at the pinnacle of music production technology. The core features are across all new versions though some are reserved for the more comprehensive Artist and Pro versions. Let's dive into what's new.
Apple Silicon
The recently released new version of Dorico was Steinberg's first major application to fully support Apple's M-series of processors, and now Cubase is fully native too. Like the transition from PowerPC to Intel many years ago, the application itself doesn't look any different whether you run it on an Intel or an Apple Silicon-powered Mac, but the work required to bring native compatibility is significant. The power of Apple's new chips is well documented and they're also supremely power-efficient which means not only better performance but more staying power when you're using Cubase on a laptop. The release of the Mac Studio computers takes performance to new heights and we're promised a new Mac Pro as well, whose performance will likely be off the charts. So Cubase's future on the Mac platform looks rosy, and it will still be supported on Intel Macs for many years to come.
Steinberg Licensing
Let's face it, the dongle is an anachronism in 2022 and it has long been inconvenient to have to use one to authorize and run Cubase. Happily that's now—partly—a thing of the past, with a new soft licensing system that requires only that you sign in to your Steinberg account to authorize Cubase on your machine. You can authorize three computers per account, which means your desktop and a couple of laptops can be used on the same license. This is far smoother and brings Cubase into line with practically every other major application.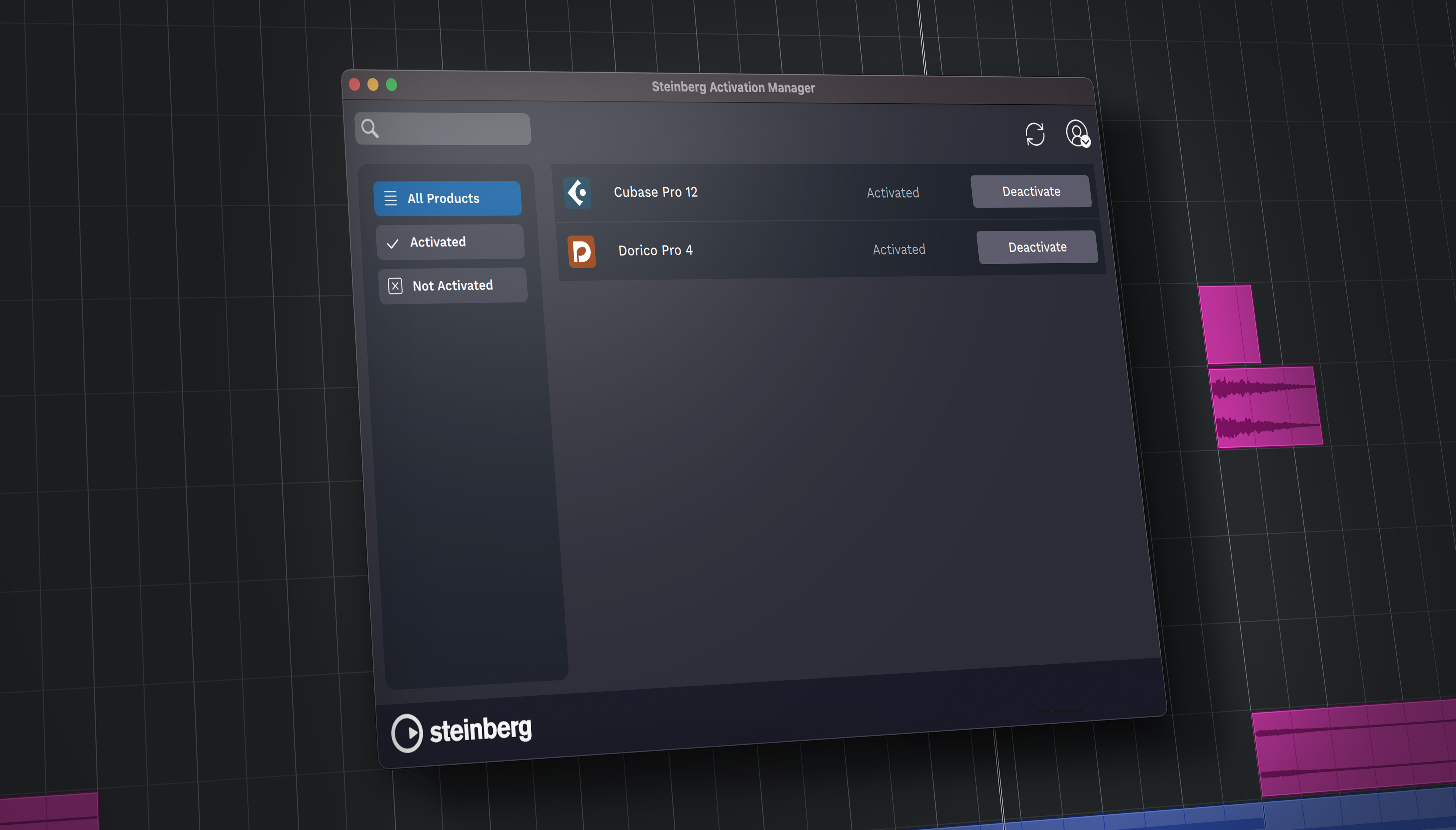 There's one caveat though. Other Steinberg software that currently uses the dongle like Padshop Pro, the Portico plugins and others will still require it to be plugged in before they will load. Steinberg says that products that are still supported will receive updates that will transition them to the soft licensing system over time, so it's a minor inconvenience for now but should become easier.
Enhanced controller support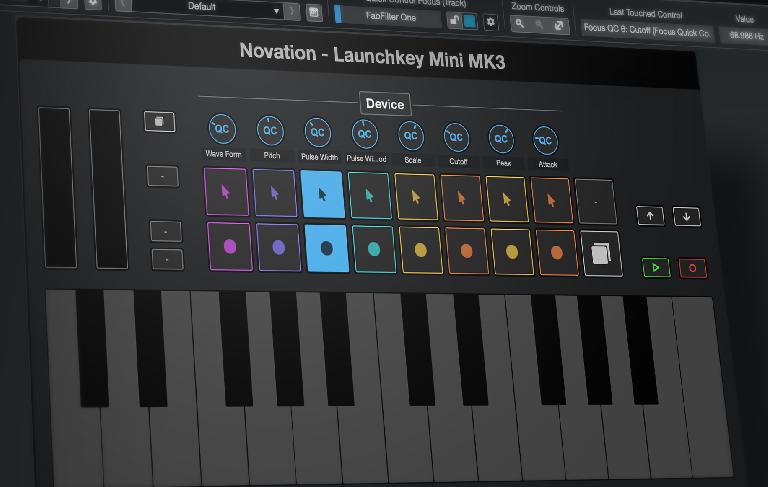 MIDI control of your sessions is a big deal! Cubase 12 now supports automatic detection of a range of popular MIDI controller keyboards and devices with a new controller system that also lets you customize control setups and build your own from scratch if your device is not natively supported. Instrument and effect plug-in windows also have a new row of pre-assigned quick controls at the top, which are auto-mapped to key parameters. The new system saves a lot of time fiddling with assignments, and is very welcome.
Deeper Analysis
There's also been a lot of work done in the area of auto-analysis of your content. Enhancements to the Chord track now mean that you can drag and drop audio and Cubase will analyze it and provide you with a visual representation of the chords that are being used, even with a fully mixed track. This is invaluable for learning—can't work out what a chord is in your favorite track? Now Cubase can show you, and even has a list of guesses for each chord with live preview so you can tweak it if necessary.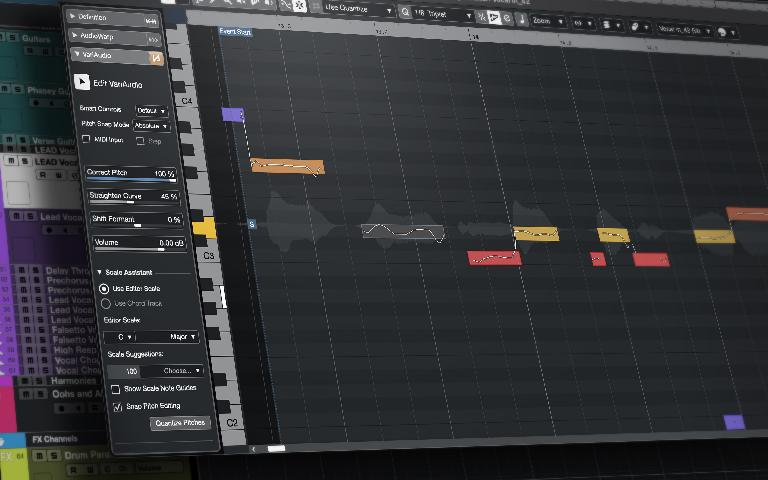 The VariAudio system for analyzing and editing sound has been extended, with a new Scale Assistant that lets you quickly alter scale inside audio files for faster and easier correction, as easily as you can with MIDI. With the new AudioWarp Free Warp tool you can now make timing corrections across multiple tracks directly in the project window, which is a much quicker way to edit multitracked drums, for example. Volume automation now has near-sample accuracy for extremely precise levels of control, and audio waveforms are smoother and more detailed for more precise editing.
Highly Logical
The Logical Editor has always been one of Cubase's most powerful but sometimes least understood tools. It's a way of performing specific actions on targeted types of data or time ranges within a project, and it now has expanded capabilities and a bunch of new handy presets. So you can for example do things like batch delete muted parts, delete all automation beyond the cursor, trim all selected automation by a set number of points and far, far more. These might sound dry but they're fantastic timesavers that save you endless searching and clicking in a project. Using the setup window, you can create your own presets too, to quickly automate processes that would otherwise take a lot of time.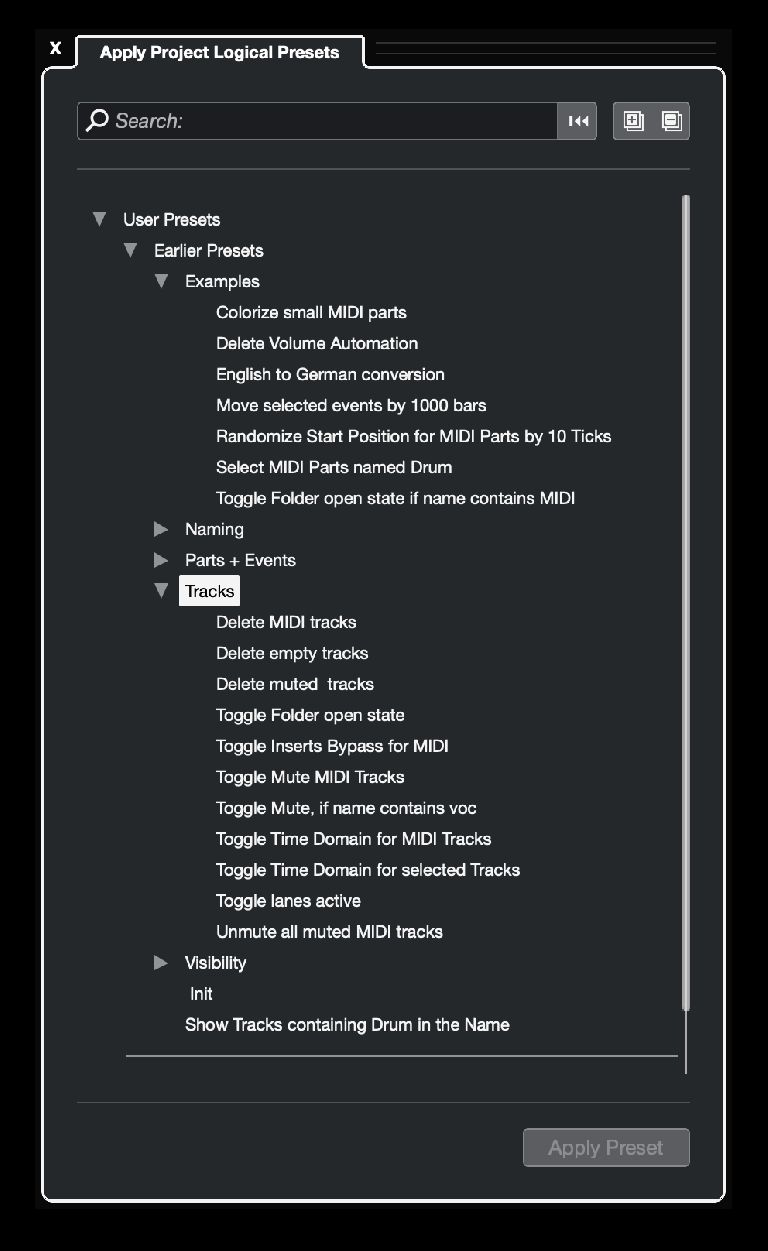 New Plugs
There are some cool new plug-ins to be had as well. A new FX Modulator has an array of effect modules that can be chained together and then modulated with all sorts of envelopes. It's powerful but easy enough to understand even for less experienced users, and helps you animate and add dynamic interest to any sounds.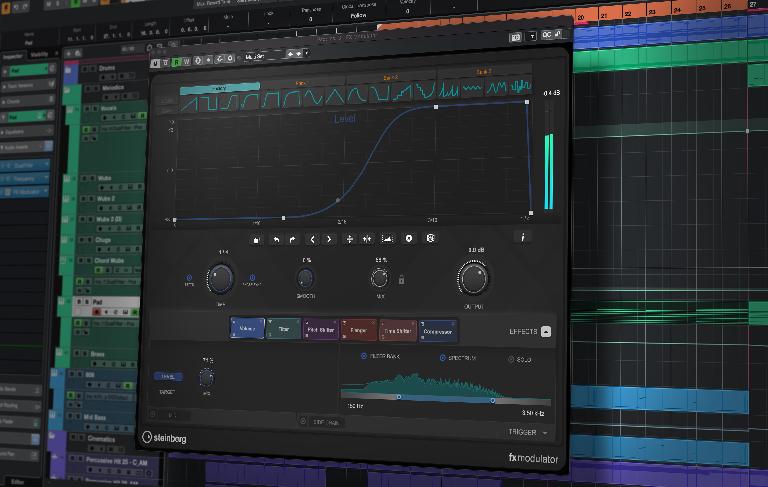 The new Raiser limiting plug-in helps you get punchier masters, and the SuperVision analysis plug-in now has extra modules including VU meters, a spectrum keyboard and more. Verve is a new 9 GB sampled piano instrument with comprehensive but accessible controls, and sounds gorgeous.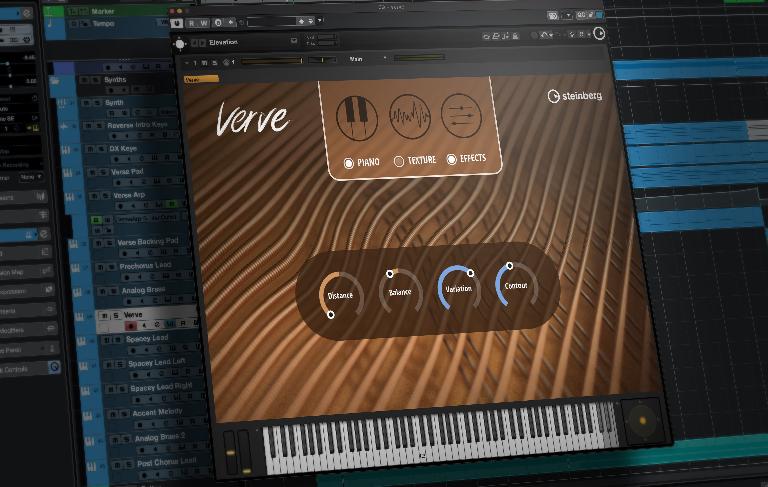 Grab Bag
Cubase 12 has a bunch more performance improvements and feature tweaks too, like Dolby Atmos support which will come in an update, MIDI over Bluetooth in Windows 10, audio export with sidechain support, better zooming in very large projects, support for two video tracks per project and a fourth MixConsole view. One other super helpful new tool is the ability to directly export selected events from the timeline—select several events, of any kind, and directly output them, with advanced options. No more having to export different types of data separately or set cycle markers if you don't want to.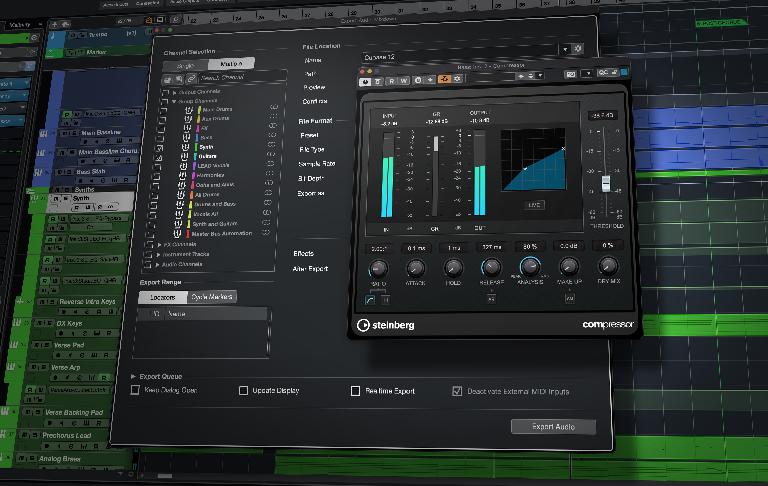 Conclusion
We've not even touched on the myriad things that Cubase could already do—it's a remarkably fully rounded recording and production package. Version 12 brings important under-the-hood improvements like Apple Silicon support while refining and expanding audio analysis, audio editing and project management tools amongst many others. New plug-ins like Verve, Riser and FX Modulator give you even more ways to create and manipulate your sounds. In the new features there's a good balance of workflow and creativity improvements, making Cubase an even more powerful suite for all kinds of music production that it has ever been.
Learn Cubase 12 in This Ask.Video Course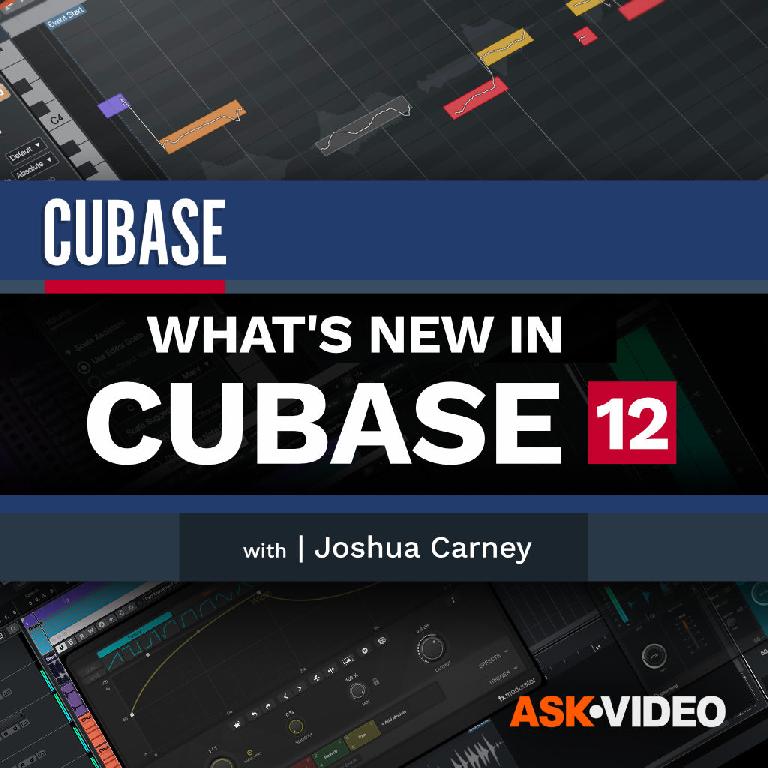 This course, by Cubase guru Joshua Carney, explores the new features introduced in Steinberg flagship DAW, from the improved licensing system to the new built-in plugins.
Price
Cubase Pro 12 is 579 euros or 579.99 US dollars.
Cubase Artist 12 is 329 euros or 329.99 US dollars.
Cubase Elements 12 is 99.99 euros or 99.99 US dollars.
Upgrade and crossgrade pricing is available on
Steinberg's web shop.
Pros
Superb all-around music production environment. Native Apple Silicon support. Important new audio and scale editing tools. MixConsole remains an excellent way to mix your tracks. Genuinely useful and creative new plug-ins. No more dongle for Cubase itself. New workflow improvements will really save you time.
Cons
Steinberg products that currently still use the dongle will need to wait for updates before they can use soft licensing.
Website: www.steinberg.net