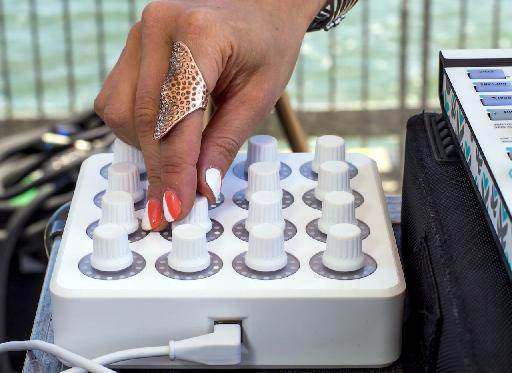 DJs and producers spend a lot of their time turning knobs, but until recently no equipment companies had thought to create customized caps for DJs. Chroma Caps are another great innovation from DJ Tech Tools. These caps make equipment more comfortable to use, and allow DJs to customize their equipment and add a bright, colorful flair to any piece of gear.
Design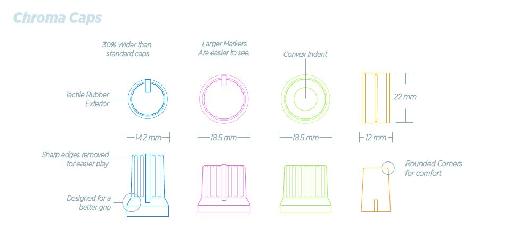 Chroma Caps are 30% larger than most standard DJ knobs and were designed with the DJ in mind to increase playability while DJing. The caps have a soft rubber exterior, and grippable markings that make them easy to hold and turn. They're quite comfortable to use, compared to many of the hard plastic knobs found on most DJ mixers. Chroma caps have rounded corners and a large marker that's easy to see in club environments.
Style and colors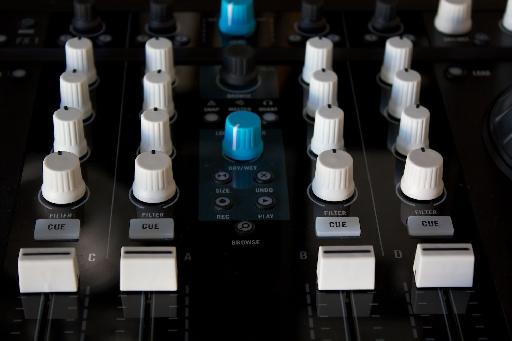 Chroma caps give DJs the ability to customize their DJ gear and turn any piece of equipment into a unique piece that's sure to bring in compliments. They come in fun colors such as blue, green, gray, magenta, neon orange, pink, purple, red, yellow, black and a shade that glows in the dark.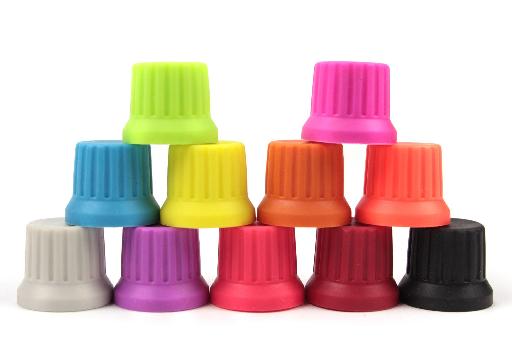 You can choose from custom packs of colors specific to your equipment, or mix and match the colors to create your own combination. In addition to being enjoyable to use, they're a sure-fire way to spice up a piece of gear and give your equipment a much needed makeover. Choose colors that match your DJ brand (or outfit for the night) and turn heads at your gigs!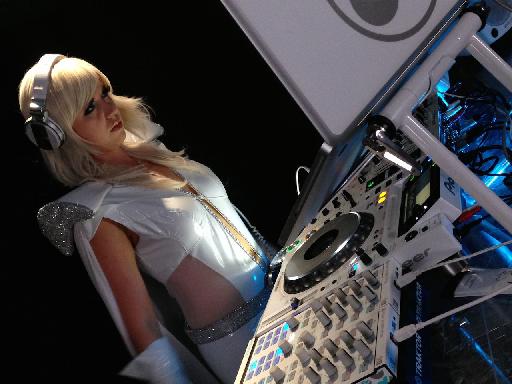 Sizes
Chroma Caps come four sizes; the Encoder Knob, the Fatty Knob, the Super Knob and Faders. All of the knobs fit on 6.5 mm D shaft pots, which are standard on most DJ equipment and controllers.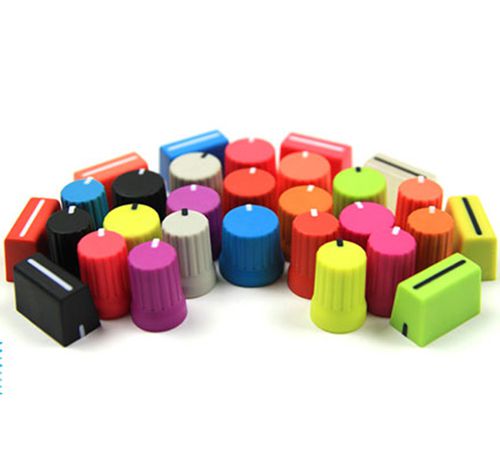 DJ Tech Tools has made it very easy for DJs to order sets of knobs specific to their equipment and controllers. On the DJTechTools.com website, you simply select the DJ mixer or controller you'd like to outfit with Chroma Caps, and the site makes recommendations on the quantities of knobs you need for your particular piece of equipment. This is a very handy feature for everyone who'd like to try out Chroma Caps, but don't know which knobs (or how many) to order.
Installation
Chroma Caps are easy to install, but installation does require a little time and care. To begin, you'll need to remove the older knobs from your equipment, using a small coin (or even butter knife) to gently pry them off the shaft. After that, Chroma Caps just need to be pressed onto the shaft into place. Depending on the equipment that you're outfitting with Chroma Caps, you'll probably need between 15 minutes and half an hour to change all the knobs.
Warranty and Shipping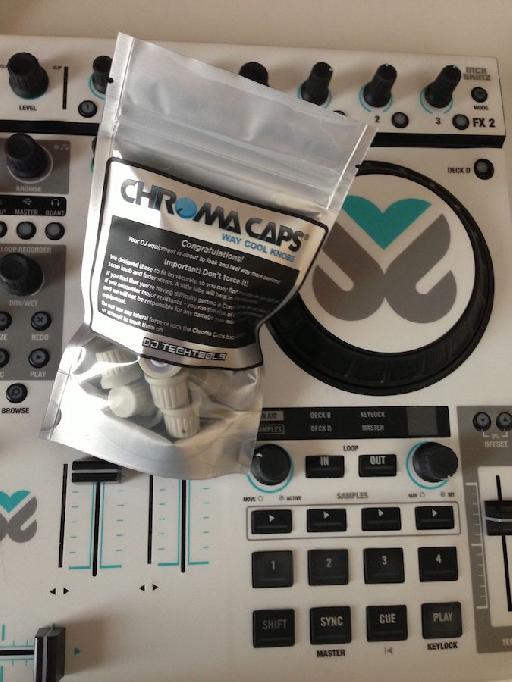 Chroma Caps come with a one year warranty, and you're actually guaranteed to like them. They also come with a risk-free guarantee that they'll fit on your controller (check the list of compatible controllers on DJTechTools.com first). If for any reason you don't like them, you can ship them back to DJ Tech Tools and you'll receive your money back. This is a pretty sweet policy for first timer users, and gives DJs extra incentive to give them a test drive.
Overall, these are the best caps I've ever tried for my DJ equipment and I've already outfitted all my DJ controllers with Chroma Caps. I like the feel of the knobs, the soft rubber exterior makes them perfect for playing extended DJ sets. I'm also a big fan of how Chroma Caps instantly add a colorful, personalized feel to any piece of gear. Highly recommended for all the DJs and controllerists out there, try them out for yourself!
Price: $2.99 a piece with volume discounts available on 10 or more knobs
Pros:
Good quality, durable knobs. Comfortable to use. Personalize your DJ gear & stand out from the crowd
Cons:
They don't make Chroma Caps for my analog synth collection yet!
Web: www.djtechtools.com