De vez em quando, uma nova ferramenta vem que pode revolucionar completamente o seu fluxo de trabalho. Capo é um app para o seu Mac, bem como o seu dispositivo iOS que pode fazer exatamente isso. Se você é um músico que executa, Capo pode ajudá-lo a aprender música na metade do tempo com maior precisão. O app iOS trabalha lado a lado com o aplicativo Mac, tão bem dar uma olhada em ambos.
O que faz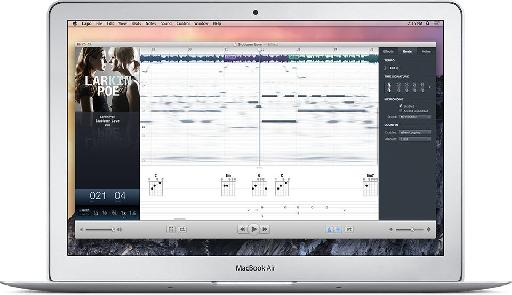 Capo é o suíço-exército-faca de aprender e notating música. Em seu núcleo é um motor de tempo e pitch alongamento de altíssima qualidade sonora. Isso permite que você para abrandar uma música (mantendo a precisão pitch) para ouvir um riff particularmente desafiador. Você também pode mudar a chave de uma canção, mantendo o ritmo intacto, algo crítico se você se encontra em uma posição de ter que aprender as músicas em uma chave diferente do original.
So Much More
Capo pode não ser o primeiro aplicativo para oferecer o terreno de jogo e tempo de alongamento funcionalidade, mas é certamente o primeiro aplicativo para oferecer uma caixa de ferramentas completa músicos juntamente com as ferramentas de passo e hora. Você pode criar uma região em torno de uma seção ou riff que você está tentando aprender, então loop que região a prática é mais e mais em qualquer velocidade que você gosta. Capos bater motor de detecção também criará uma régua que permite tirar essas fronteiras região para o início eo fim de measuresand mesmo que você não precisa saber o ritmo! Capo figuras tudo para fora para você. Se você tem uma música que começa ou termina com uma medida incompleta ou você está trabalhando em uma seção que está em um momento estranho, Capo permite que você ajustar esta detecção batida e deslocar para a frente ou para trás downbeat.
Visual Learner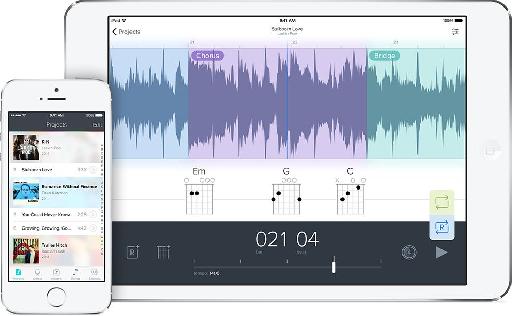 Ao tentar aprender um riff particularmente problemático, Capo oferece uma vista espectrograma que mostra uma ideia geral de onde as informações de inclinação é o mais forte. Tenha em mente, que para a música, que é muito denso, com múltiplas camadas e instrumentos Isso é melhor usado como um guia para ajudar você a descobrir uma passagem. Um dos mais útil apresenta Capo oferece é a possibilidade de clicar sobre este espectrograma e soltar em notas MIDI. Essas notas serão reproduzidas junto com sua gravação como uma espécie de verificação de que você está no caminho certo para aprender o riff. Você pode fazer isso com acordes bem, e o motor de detecção de acordes faz um bom trabalho de começá-lo no caminho certo. Embora a sua não é 100% perfeito, (pode, por exemplo, analisar um acorde A6 como um pouco enharmonic F # m7 acorde) é um ótimo ponto de partida para que você possa chegar lá e ajustar até que você tenha uma análise precisa e notação riff .
Cloudy With a Chance of Riffs
Quando você salvar um arquivo Capo, suas batidas ajustadas, a análise de acordes, em loop regiões e mais estão todos savedand compartilhado entre dispositivos! Isso significa que você pode trabalhar em um projeto em Capo para Mac, salvar a sua análise e seções típicas que você gosta de praticar todo enrolado e highlightedthen abrir Capo toque no seu aparelho iOS e seu trabalho é tudo sincronizado. Ele realmente faz trabalhando em desafiando pedaços ou várias músicas em várias chaves de um piscar de olhos. O que é o velho ditado Vince Lombardi? Prática doesnt fazer perfeito, só a prática leva à perfeição PERFEITO. Capo ajuda você a atingir a prática perfeita, e tem toda uma série de extras para arrancar. Não só eu dar esta suite app dois polegares para cima, eu apenas peguei a pessoa mais próxima e colocar os seus polegares para cima também. Felizmente, ela é casada comigo isso, não era muito estranho.
Preço:
Prós:
Contras:
Web: