The new SONAR has been released and what changes they've made! This Windows PC-based DAW has really pulled out all the stops. They have added a range of features, plus a new "Membership" model. Let's take a look at the new update and see what it has to offer.
Membership
The biggest feature that Cakewalk has introduced with SONAR is the new membership that corresponds to the version you purchase. They've dropped the X from the name and now it's just called SONAR with the three different versions: Artist, Professional, and Platinum. For a detailed description of what each version has to offer check out the following link:
https://www.cakewalk.com/Products/SONAR/Versions
You can either pay up front for a year membership to SONAR or you can pay monthly. The beauty of this membership service is that there will be monthly updates for the software and should you decide to cease being a member after 12 months you keep the software! This is really cool as Cakewalk are constantly working on the software, plus are offering you new features and improvements regularly.
Here are the different price points for the versions:
• Artist: $99 upfront or $9 monthly
• Producer: $199 upfront or $19.99 monthly
• Platinum: $499 upfront or $49.99 monthly
After the first year, you can keep SONAR in its current state, or you can continue with the membership at a reduced rate and have access to the new features and updates.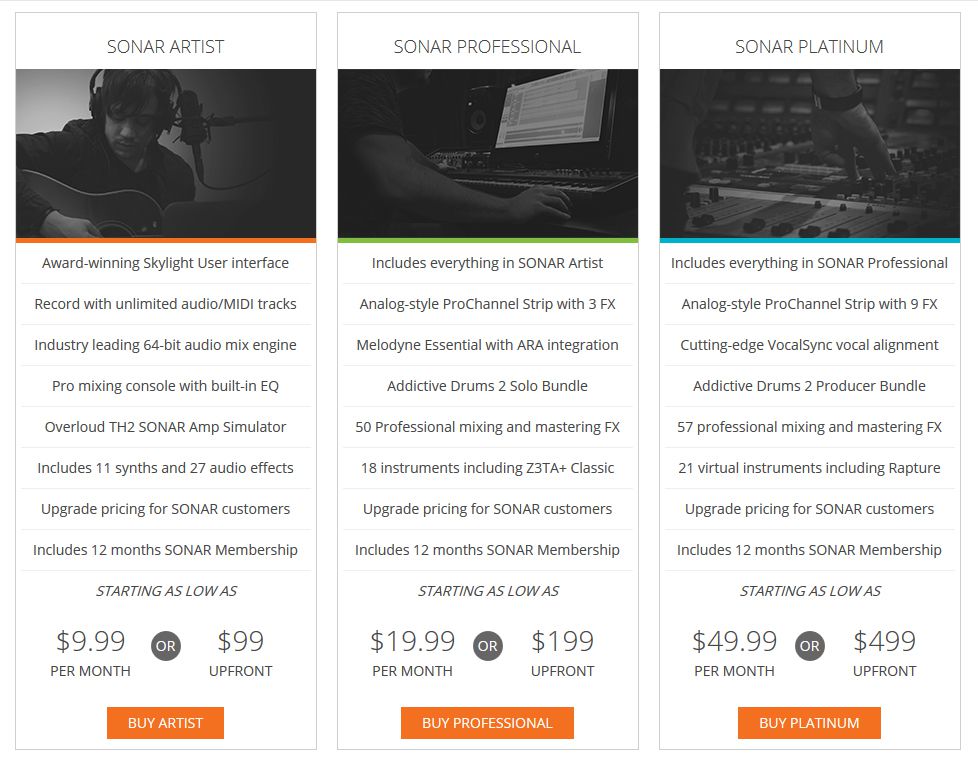 And Cakewalk now have an application called the Command Center that is used to install the SONAR software, and it tracks all updates and additional software. Let's look into some of SONAR's new features.
New Control Bar
What you'll notice with the new SONAR is that the user interface is very customizable. This can be seen with the new look of the Control Bar. It now has collapsible modules, so you can choose to collapse specific modules or the whole control bar. Then you can hover and click over specific modules to reveal their contents. The benefit of this is that you can minimize the modules if you need to gain some extra screen real estate.

Mix Recall
Mix Recall is a great new feature that will definitely change your workflow and the way you mix. So how it works is that it takes a snapshot of your mix. You can choose what settings of the mix you want to include in the snapshot, then you can save this snapshot with the settings. With the Save New Scene command you can give this snapshot any name you want that will help you remember this mix.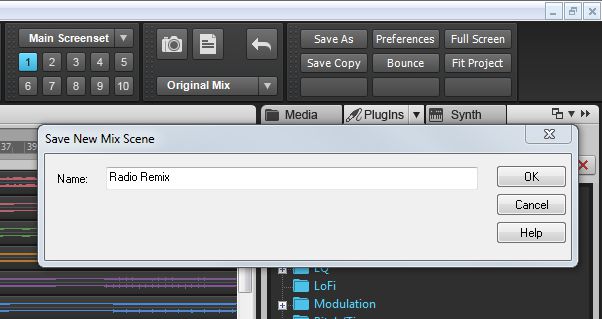 Now let's think about where this may come in handy. You might have mixed a song of yours a while ago, but you'd like to revisit the song and give it a remix. You can save a snapshot before you start the remix. Then you can go ahead and make all the new mix changes. Then when you're done you can jump between, the mix snapshots to compare how your new mix sounds compared to the original mix.
I wondered what would happen if I saved a snapshot scene, and then added extra plugins and tweaked them. Then I wanted to jump back to an older mix snapshop. It jumped back to before the plugins were inserted, which is great. So it saves the plugin states as well. I was really impressed with this, and the recall times were very fast as well, I didn't have to sit and wait for the mix recalls to change.
Vocal Features
I'm a huge fan of Melodyne, and I'm super glad to see Melodyne Essential included in SONAR. This just gives you more pitch correction possibilities in SONAR. Melodyne is an amazing advanced pitch correction tool and by embedding this tool in SONAR, this helps streamline the audio editing and correction process. It's very easy to call up Melodyne. Just make a selection on an audio region, navigate up to the Region FX tab, and then Melodyne and then Create Region. This will open up the selection region in the Melodyne interface. Now you can pitch correct your audio with Melodyne's tools. It's that easy. In preferences you can assign a key command like Shift-M for a Melodyne Region and skip menus.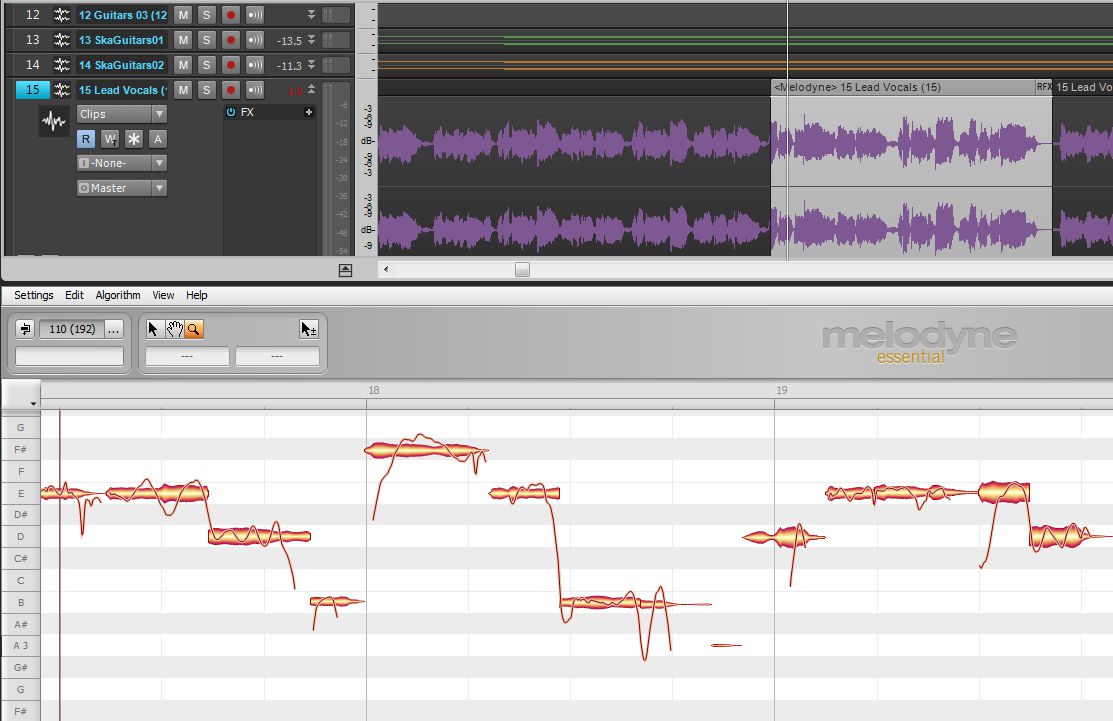 What's even better is imagine this: you can hum your tunes onto an audio track. Then you can use Melodyne to find the pitch of these notes by simply dragging that audio onto a MIDI track. Melodyne's ARA integration will automatically convert that audio to MIDI where you can then assign an instrument to it. I know I have these moments where I have a melody in my head and just want to quickly get it down. This way you can hum it in and then convert it to your favorite synth.
Then there is VocalSync (included in Platinum), which is an advanced audio alignment tool. This will take two audio sources, analyze them and then allow you to sync them up better. You will visually see on the waveform in realtime how it matches the timing of the two audio regions. Can you imagine how useful this is for vocal harmonies, or even if you're replacing dialogue with new dialogue and need to match up the timing of the new audio. A great time saver in the audio editing field.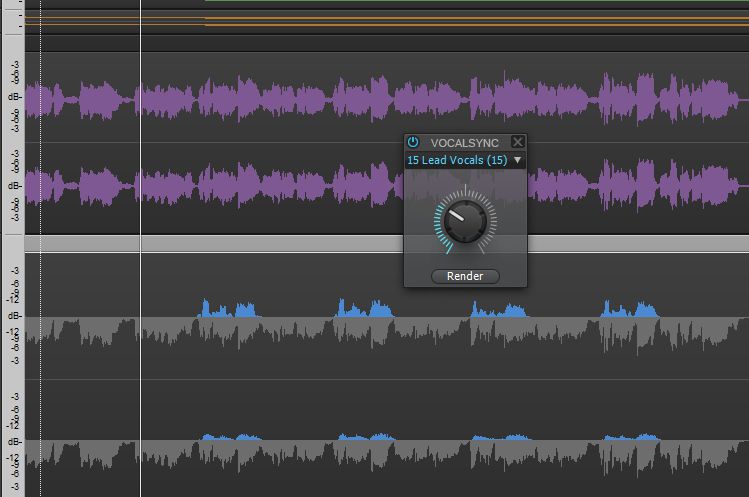 Audio and Mixer Updates
Updates to some of SONAR's audio tools are also apparent with the new versions. AudioSnap has been updated and has some new features. This tool helps to detect transients on clips or tracks and then snaps them to the grid. You can select multiple tracks and use the audio snap tool to lock these tracks together by using the Threshold parameter to dial in how much of the transient snapping you want to apply. This is great for tasks such as drum editing where you really want to tighten things up.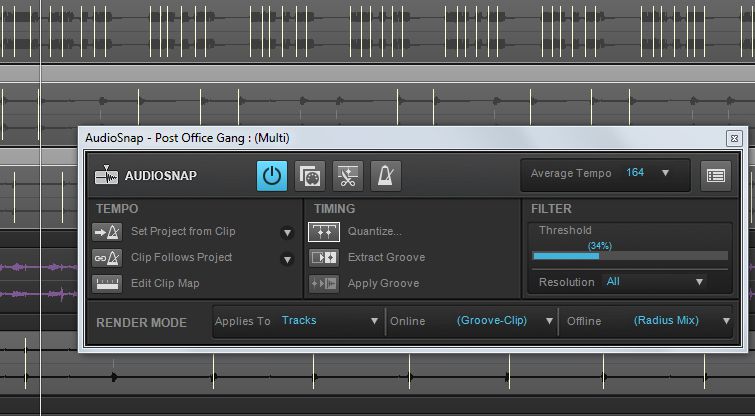 There have also been updates to the Mix Console. SONAR now has what's called Dynamic effects. Not only do you have unlimited effects and sends you can add, but now the channel strip grows vertically so you can see them all on the Console View. Plus you can easily move effects around in your chain. This works great to change your effects chain order around and hear how this alters the audio. Plus your effects chains can be saved as "FX Chains Presets" so that you can recall them at any time and in other projects.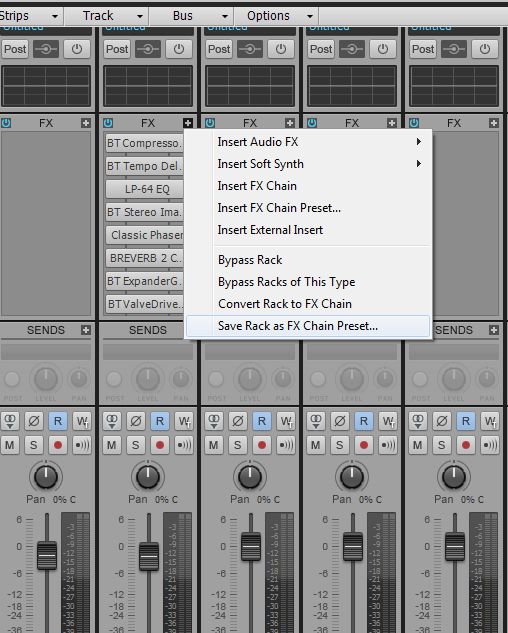 The ProChannel has also had updates. For those of you who haven't used SONAR, the ProChannel is a collection of high-end processors that process your audio on each track. And it has the look of a vintage console desk, which adds to the feel of these effects. It's available in the Professional and Platinum versions.

On top of having a great selection of console style effects (such as EQs, Compressors, Saturators) the ProChannel now includes a zero-latency convolution reverb: ReMatrix Solo. It comes bundled with a useful selection of impulse responses. Anything from short and medium room impulses, to long and lush plate reverbs, such as the Ocean Plate impulse preset. I really liked this; it sounded so warm and lush when I added it to some of my audio tracks.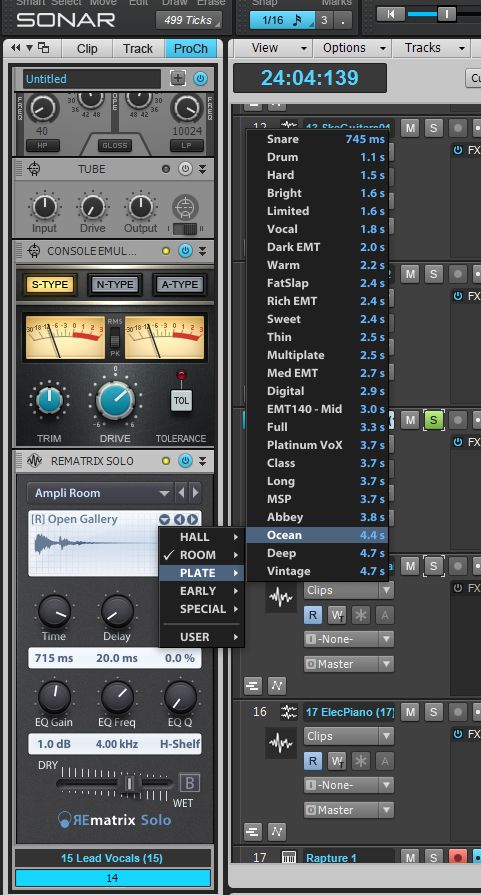 New MIDI Tools
A new tool called the Pattern tool has been added to the MIDI toolkit. With this tool, you can select MIDI parts and then paint across the Piano Editor to duplicate the copied MIDI part. This makes it much easier to program out your MIDI arrangements. When you select this tool, it looks like a paint roller, which is appropriate for the action it does. And this can be done in the Arrange Area and the Piano Roll.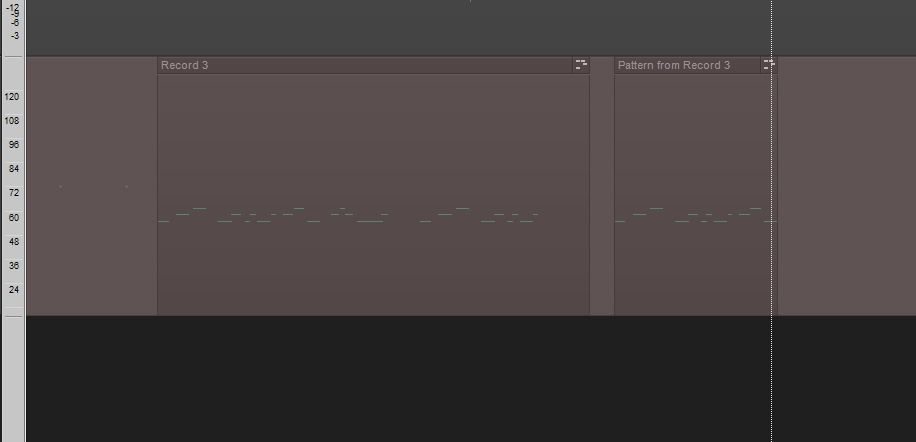 Plus now you can also stretch MIDI regions in or out. Grab the region and drag it right to stretch it out or shrink the MIDI region by dragging left.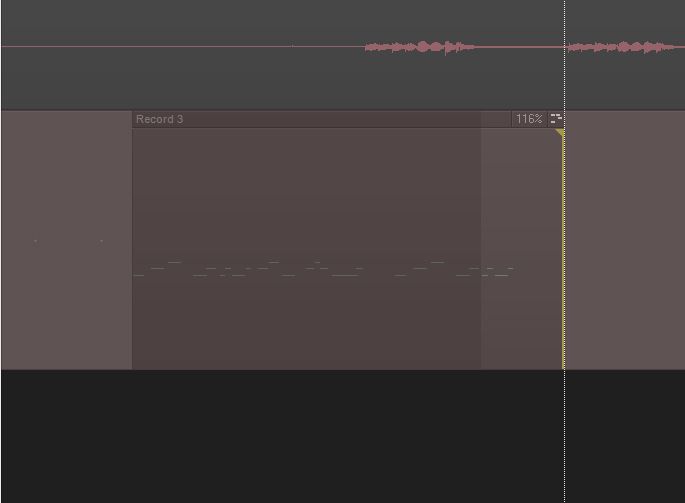 On the software instrument side, SONAR Professional and Platinum include the amazing Addictive Drums 2 instrument. You get to download three drum kits from the Addictive Drums website, and can purchase extra kits if you want. Another good instrument to add to the SONAR collection.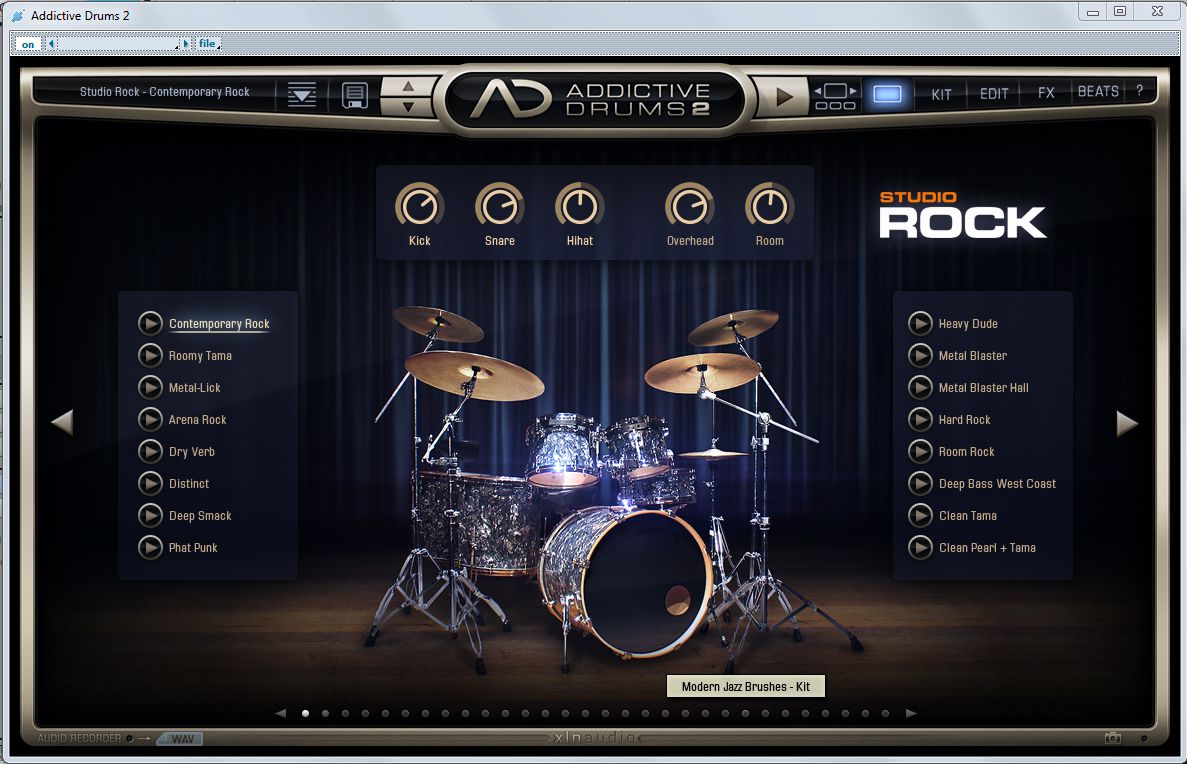 Regular Updates
One of the most exciting things about SONAR and its membership program is that there are going to be regular updates to the software. These can be seen by navigating to their website. Take a look at what updates and features are next for members. For example, at the time of writing this article there's a Drum Replacer, QuickFX feature, and Onscreen Keyboard update in the works. Which all sound really amazing. I'm super excited to see what other updates they have in the pipeline.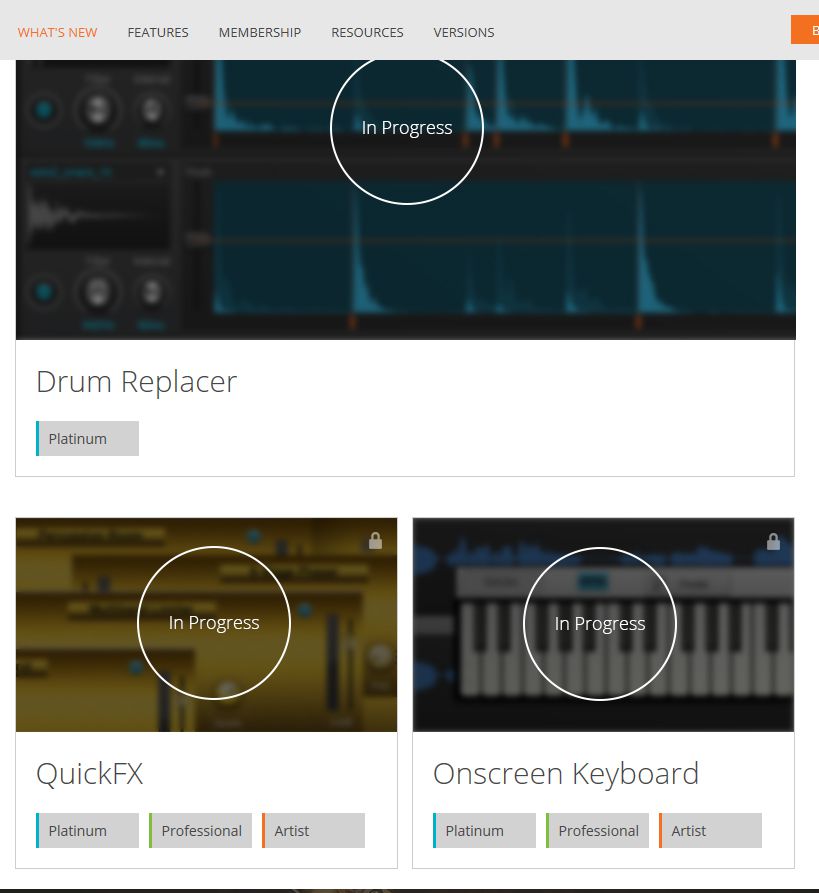 Conclusion
That's the new SONAR in a nutshell. I've tried to cover all the major new features but as you're reading this there are going to be new features or updates almost monthly. If you haven't used SONAR before and are on the Windows platform, I'd highly recommend it. It comes packed with features, tools, instruments and effects. Plus it has a beautifully designed interface called "Skylight" that is extremely customizable. And if you are already a SONAR user then it's definitely worth the upgrade to get the new monthly updates and features.
Price:
Artist: $99 upfront or $9 monthly

Producer: $199 upfront or $19.99 monthly

Platinum: $499 upfront or $49.99 monthly

Pros: Comes bundled with a great selection of tools, instruments, and effects. Plus has a very slick, clean and customizable interface. My favorite new features are the Mix Recall and the VocalSync features as well as the Melodyne integration. Very easy to use, and such time-savers. The new pricing option makes it easy to jump right into the software. Plus regular updates to the software are a bonus.

Cons: Windows compatible only. Would be great to see SONAR available on the Mac platform in the future. Takes a bit of time getting to know where all the windows and functions are but they really speed up your workflow.