It appears that there's going to be no let up in the impressive amount of new Rack Extensions appearing in the Prop shop. Many of the new offerings have been solid workhorse production effects but occasionally a tasty soft synth pops up and catches my eye. Blamsoft's Viking is one of them, let's take a look at what's on offer...

The Concept
We are firmly in virtual analog territory here but there is a twist. This synth doesn't mess around with complex sub menus or new sound generation techniques. What we have here is an instrument that attempts to recreate the analog synth experience as accurately as possible.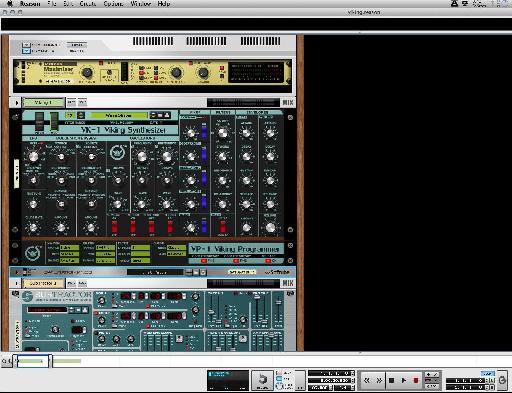 Blamsoft's Viking in the Reason rack.
So the idea behind Viking is that you get to use a virtual device that is as close to a rack-mounted analog synth as possible. And in all honesty, they've pretty much nailed it. As soon as I loaded up Viking, I was creating analog style patches in a matter of seconds. There really was zero learning curve here.
My first Viking patch, created in seconds from scratch:
The Interface
It's going to be quite obvious to most of you that the Viking looks like a Moog, perhaps a Voyager. I personally think this is a nice touch and it's all done in a very tasteful manner. What's more important is that the interface is clear and intuitive.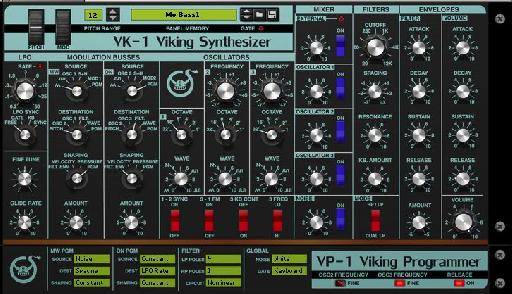 Viking's main interface is clear and intuitive (and very Moog-like).
As I mentioned previously there are no fiddly menus here, everything you see is what you get. Every control is immediately accessible and this makes programming a breeze. The synth uses Reason's usual patch management, so storing your new sounds is also extremely straightforward.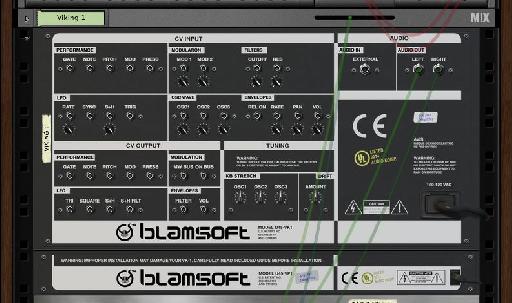 The rear panel is certainly more complex.
When it comes to the rear panel, things are equally clear but perhaps not quite as straightforward. The audio inputs and outputs don't pose much of a challenge here, but the Viking's CV system is pretty advanced. There are a huge amount of inputs and outputs here, so if you are modulation freak you are going to love this!
The Sound And Final Thoughts
There is no doubt that Viking sounds analog. In fact, it's right up there with some of the big players in the plug-in world, and surprisingly the CPU hit here is negligible. Pretty much every patch that I loaded or programmed sounded Moog like and although I usually try to stay away from phrases like fat and warm... it was just that.
All this said, I wouldn't want you to think that Viking lacks diversity. With that in mind, I have constructed a simple sequence and changed through every lead patch available in the Viking supplied library. This was done in real time so its not 100% tight but should give you a nice idea of what the synth is capable of.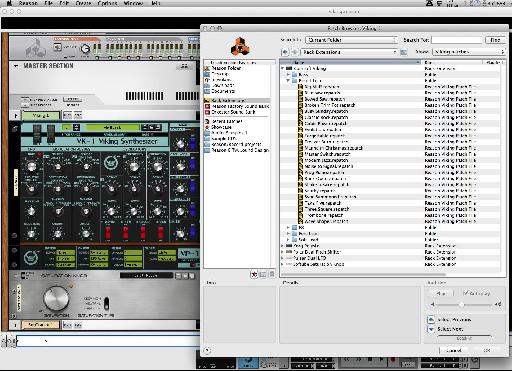 The list of lead sounds I used for the demonstration.
A simple pattern triggering every lead sound in the library:
This really is a great synth, I thoroughly enjoyed working with it and it's going to be a welcomed addition to any serious Reason users rack. The only criticism I'd level at the Viking is it's lack of saturation, overdrive or feedback control. I really like to have this sort of parameter in a synth and found myself using Softube's Saturation Knob Rack Extension to heat things up a little. Bar that, nice job on Blamsoft's part!
Download Viking on the Propellerhead Shop and give it a try!