We've all been waiting so long for Bitwig that there was a danger it would become the stuff of myth and legend. But after what seemed like an eternity, a final release date was revealed at NAMM '14.

So now that Bitwig Studio 1.0 is here and available to the masses, the key questions are: does it live up to the hype and has it been worth the wait? Let's take a look at the big picture here and find out.

The Bitwig Concept
After watching the Bitwig saga unfold over the last year or so, I have to say I was pretty excited to get my hands on the software. I was lucky enough to get it early so have had a decent amount of time to become familiarized with the whole package.

In a few interviews I've heard, the guys from Bitwig say that they are huge fans of a variety of DAWs and that they wanted to take the best part of every app out there and combine into one product.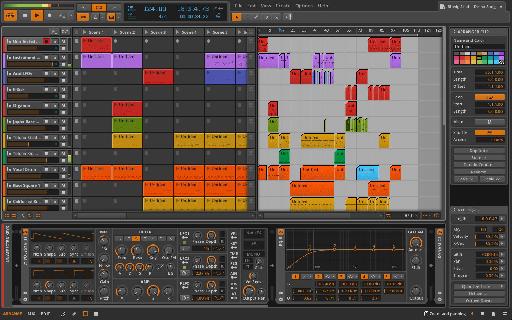 Bitwig 1.0 in all its glory.
They went on to say that Bitwig not only combines these choice features but offers a true '