Can you take it with you? We've heard for a long time that you can't, but Positive Grid begs to disagree. We've all heard of Bias Amp 2 and the ability to get in and design every modeled circuit of an amplifier to your liking, but have you checked out the sister software, Bias Pedal? You can tweak every bit of the signal path of your favorite distortion, delay, and modulation pedals until you reach a state of sonic guitar bliss.

This all sounds great in the studio, but when Bias announced they would be making physical pedals that allow you to take your meticulously designed masterpieces on stage with you, sans computer, my eyebrow did that risey thing that my kids mock me for. I had to check it out, so I bought all three. Nobody tell my wife (if you're reading this, hun, AskAudio totally uhh…. bought them for me).
In Practice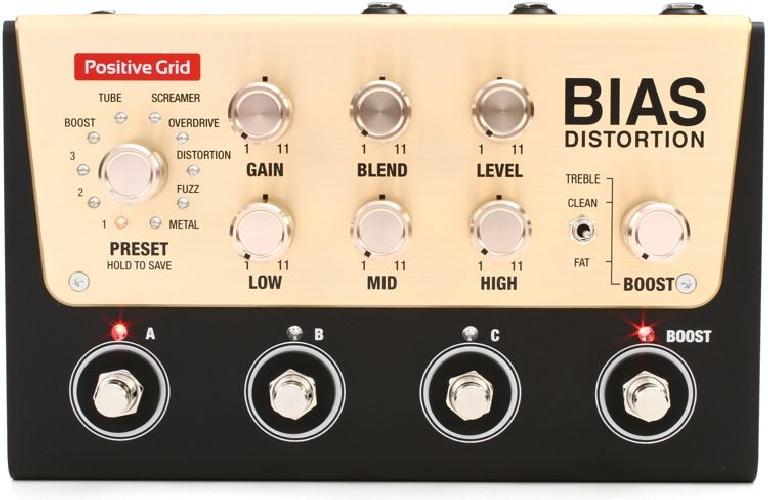 The first one I tested is Distortion Pro, and the setup was the same across all three pedals. The Bias Pedal software allows you to mix and match elements at every stage of processing from the initial clipping to the virtual power supply. You can start with a common pedal like the Ibanez Tube Screamer, or a generic distortion template provided by Positive Grid. You can even download pre-crafted concoctions from the Positive Grid Bias Tone Cloud system. Through tone-matching, many classic pedals have already been created, and downloading them to the pedal is a snap.
You connect the pedal via Bluetooth to your iOS device or USB to your computer and open up the accompanying Bias Pedal software. An activation code is included in the pedal package, so if you don't already own the software, this is a pretty darn good way to get it. Once connected, you use the software as you typically do: you get in and tweak away, then you save your creation directly to the pedal. You can also take some time to save it to the Tone Cloud so you can access it anywhere from your iPhone to your plugin in Pro Tools. It's seamless and works flawlessly in that regard.

For the purposes of this test, I thought it best to stay away from the 'best case' setup of expensive mics, tube preamps, and perfect placement. After all, the whole point of these things is that you can take your beautiful studio sound out with you into the world and gig. I recorded directly into the audio interface with a setup that most guitarists will be intimately familiar with.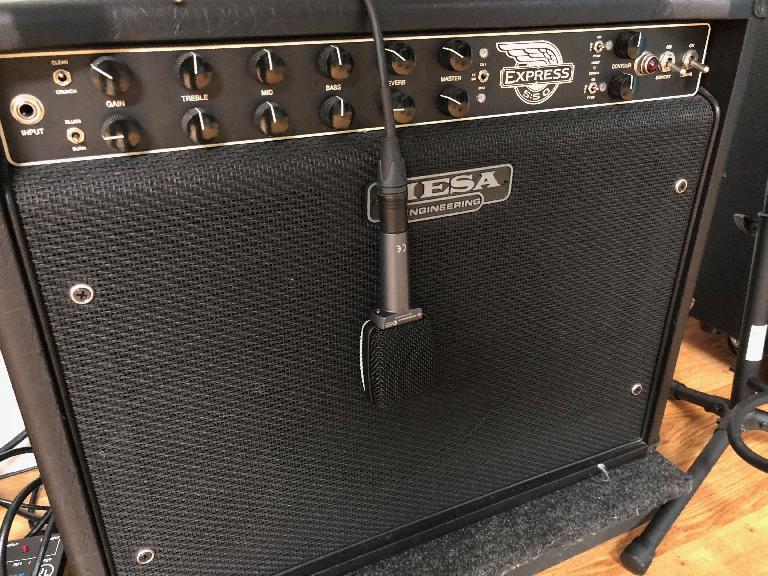 I quickly loaded up a Tube Screamer with conservative settings, a classic Tube Screamer with more drive, and a straight up Distortion pedal into my 3 pedal button slots. You can save more presets to the pedal and swap them around, and you can have any 3 mapped to your A/B/C buttons at any time. Here is a quick sound clip of me playing a riff clean with the pedal bypassed, a little tube screamer, a lot of tube screamer, and some solid distortion.

I was quite happy with the results I was able to get so quickly. The tube screamer pushed to the max broke up a little more than I'd like, but after a little tweaking of the first clipping stage I got it where I wanted it. All in all, it's pretty sweet to have access to 3 completely different distortion settings all in a single pedal.
Delay Pedal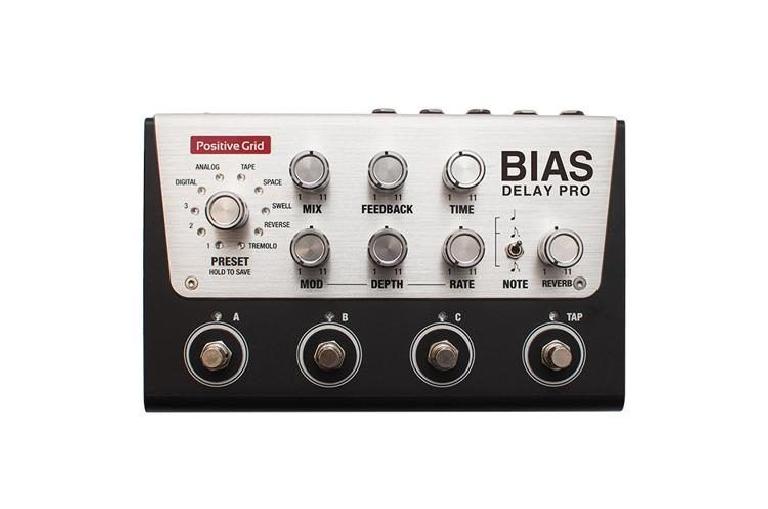 The delay pedal worked in exactly the same fashion. I was able to quickly select different delay pedals with different settings and map them to the A/B/C buttons. I tweaked them a bit to better give my semi-hollow body Taylor guitar the edge that I like, but all in all, I was happy with them 'out of the box'. I'm kind of a lazy live player and don't change my delay settings much, but having access to three 'shortcuts' might make me actually start using delay a bit more in my playing, so it's a plus for me for sure.
Modulation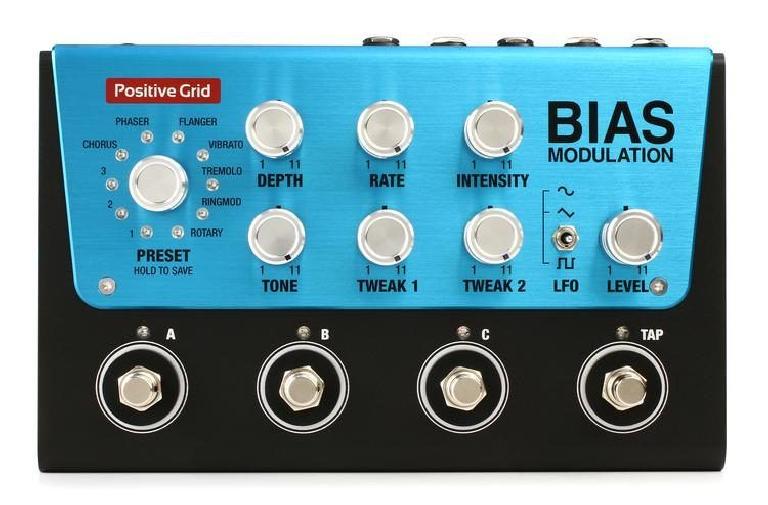 Again, with the Modulation pedal the big win for me is having 3 completely different pedals in one slot on my pedalboard. I'm a big fan of the vibrato channel on my Fender Deluxe Reverb, and the fact that Bias Modulation Pedal allows me to not only add vibrato, but to change the character of the signal path to make my Mesa Boogie combo sound a bit more like my Fender while adding vibrato at the same time is, well, pretty damn cool.
Conclusion
I liked the Bias Pedals quite a lot, if you can't already tell. I'm a huge fan of the software, so the concept of being able to take the software with me without my computer made me a super happy guy. The Distortion Pro took me the longest to configure by far - distortion is such a subjective thing and probably the most complex of the three, but I was definitely able to dial it in to a point where the pedal didn't feel modeled at all. The pedals can be powered by a standard pedalboard power supply that pumps out enough power for larger pedals, and they offer quite a lot of versatility and variety in a smaller package. The built in noise gate is a plus, as well!
Price: $349 each
Pros: You CAN take it with you, software is extensive and well designed, physical Bluetooth connect button makes connecting wirelessly a snap, well made and rugged, incredibly sonically versatile, a good hybrid of a muiti-fx pedalboard and standard pedals.
Cons: Prepare for some tweak-time with the Distortion Pro, it took me a bit to get it to the point where I was happy, but once I was there, I had the model available across all of my devices!