It's 'monitor madness' here at AskAudio's 'East Coast HQ'. This month, I'll be taking a look at Avantone's Abbey 3-way studio monitors. These monitors are billed as the perfect full-range compliment to the MixCube monitors. The aesthetic and design are very similar, but the power and range of these big boys couldn't be more different. I was able to give them a test run for a full month and here's what I found.
Form
In terms of both build quality and aesthetic, you really can't beat The Abbeys. When you first get them, you don't really take them out of the box and look at them as much as you 'behold' them. They are presented expertly from packaging to chassis design. The cream colored finish fit nicely next to my MixCubes, and these behemoths are built like tanks. I wasn't really surprised, everything I've tried from Avantone has been designed this way so far, so it was a pleasant fulfillment of my expectations.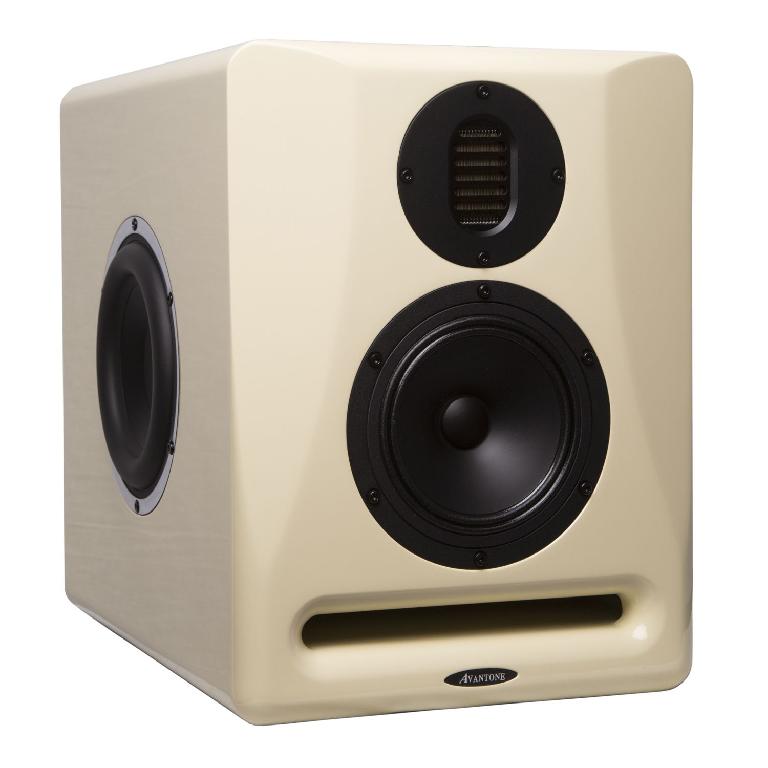 The Abbeys push out 400W of power in total; 200W are reserved for the lows, and 100 each for the highs and mids. The HF driver is an air motion transformer, and the frequency range spans 35Hz to 38kHz.
Function
In terms of design, I like just about every choice Avantone made with The Abbeys. The gain adjustment knob clicks into place for perfect matching with the other monitor, and the range is quite decent. There is a top end 'sweetener' that adds or subtracts 1db at 10kHz. The monitors also include ground lift (although if you're using monitors in this price class with less than ideal electricity - shame on you! Get it fixed!). The inputs are combo 1/4"-XLR and there is a selectable voltage switch. All of these controls are located on the back, the front is absolutely clean.
Sound
I think the best way I can put this, is that if you're not an Audiophile, the Avantone Abbeys will probably make you one. Studio monitors are incredibly subjective, and what works for one person won't necessarily be what another wants to live with. The Abbeys will give you a purely stunning amount of detail in the upper mid to high end. I've always been content to trade off a little quality for convenience when listening to music recreationally - I know compressed audio (whether mp3 or m4a) doesn't reach the quality level of uncompressed, but I was ok with that. When listening with the Abbeys, I'm not any more. The upper mids were so detailed that I could hear compression artifacts that I couldn't hear before.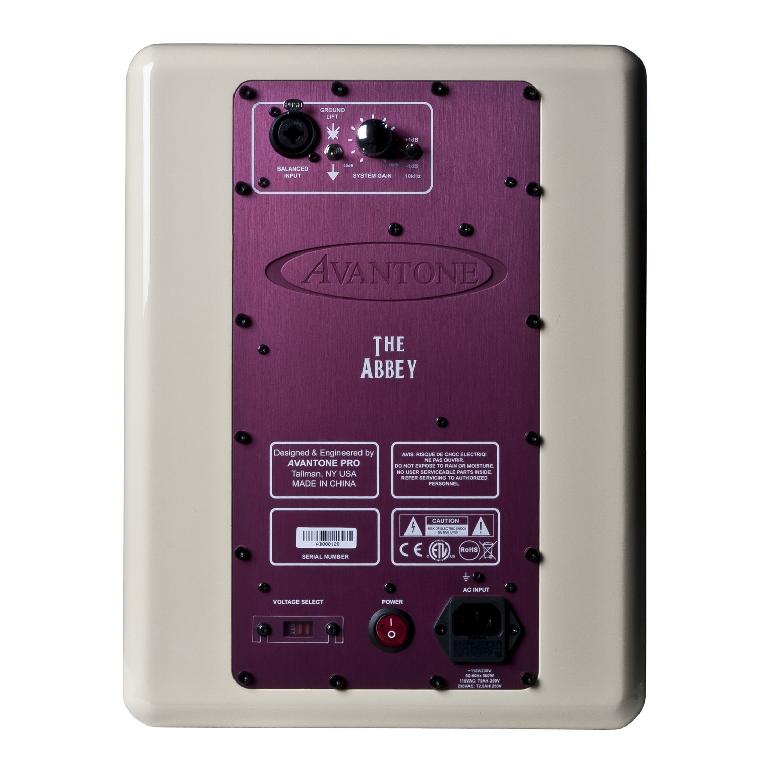 When I was mixing with The Abbeys, this translated into identifying problems much more quickly. You can hear a lot of clarity in the notes, and it helped to zero in on issues a little faster. I distinctly remembered picking out a rhythm guitar part that was the tiniest bit 'off' about halfway through a song I was working on - and this was with the mix going full on. The Abbeys seem to 'spread out' the instrumental and sonic palette quite nicely in front of you.
I wound up engaging the 1dB cut at the top end to get the Abbeys to my 'sweet spot', but that could simply be my space or my preference. Anyhow, that's what it's there for!
Conclusion
I enjoyed my time with the Abbeys immensely. You definitely need to clear out some space in your monitoring area for these puppies - they are big, but they're well worth it.
Price: $999 each
Pros: Impeccable design, lovely aesthetic, built to last, 'clickable' volume input, incredibly detailed upper mids/highs
Cons: They are quite large (it's tough to find 3-ways that are compact), and in my space they were a little hot on the high end - but that was rectified by the 1dB cut switch.
Web: http://www.avantonepro.com/abbey-creme.php
Learn more about mixing and mastering in the AskAudio Academy.