Korean manufacturer Audioprobe is a relative newcomer to the interface design business, but not to the music production business: its founders have many years of pro audio experience already under their belts. The Spartan Cue 110 is the higher-end of two audio interfaces it has released recently and although the market for these kinds of products is pretty crowded, I was interested to see what approach a smaller developer might take with an I/O box.
Power up
The unit can be powered over its USB connection and also has the option to use a mains power supply, though one is not provided in the box. On the rear panel you will find stereo jack line outputs for connecting to powered speakers or an amplification system, balanced line inputs for connecting line level sources and two MIDI ports for connecting MIDI hardware like synths, drum machines or workstations to your computer for triggering. There's also a phantom power switch here so you can power condenser microphones using just the power from your computer.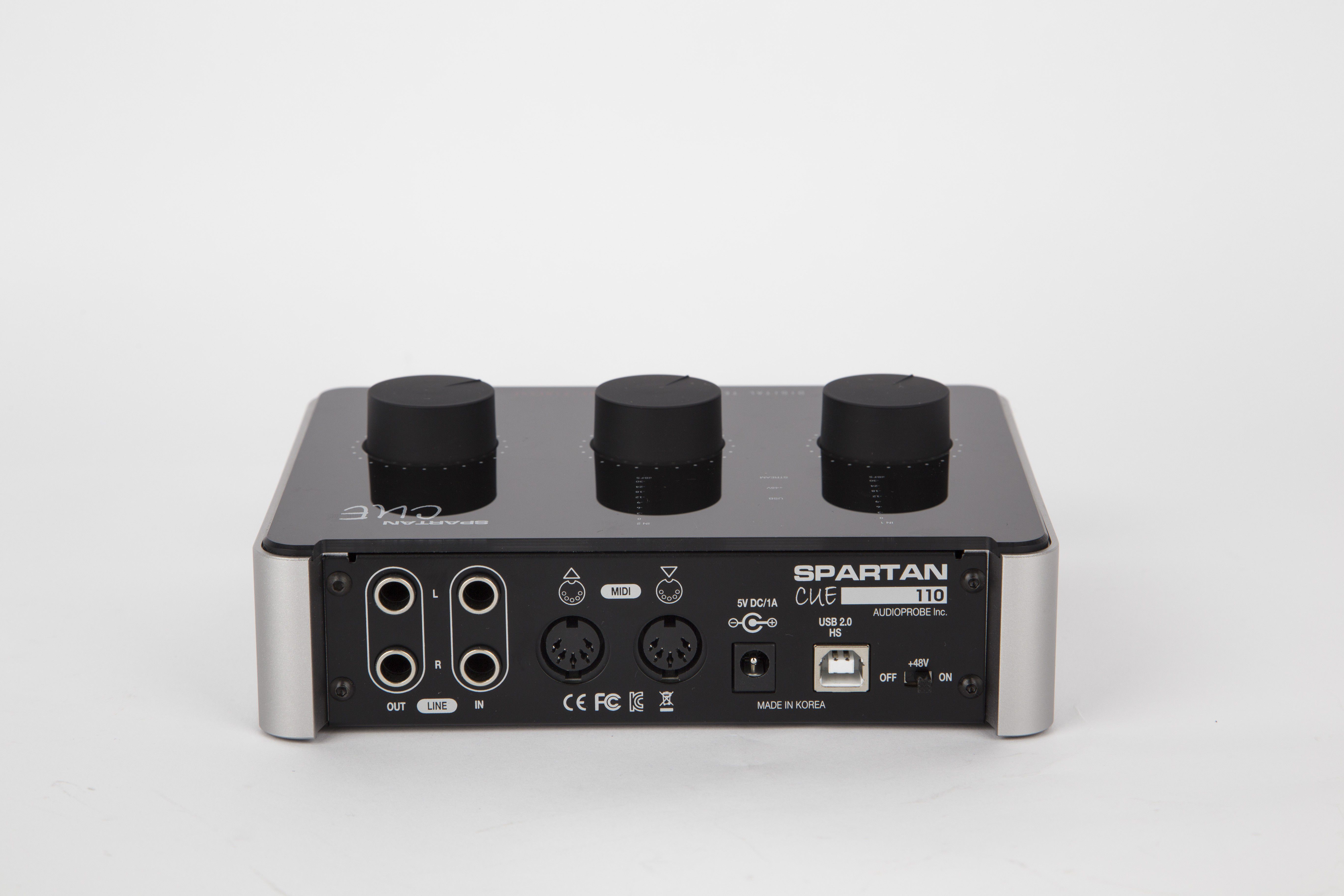 On the front is an XLR input for a microphone input and there's also a Hi-Z input designed for connecting sources like guitars. The unit features direct monitoring as you would hope and this is a key feature for anyone recording live vocals or guitar. In practice this means quite a lot of people who will want to hear their performance in their headphones with no latency. The direct monitor section also features a metal switch with three positions so you can configure monitoring more accurately.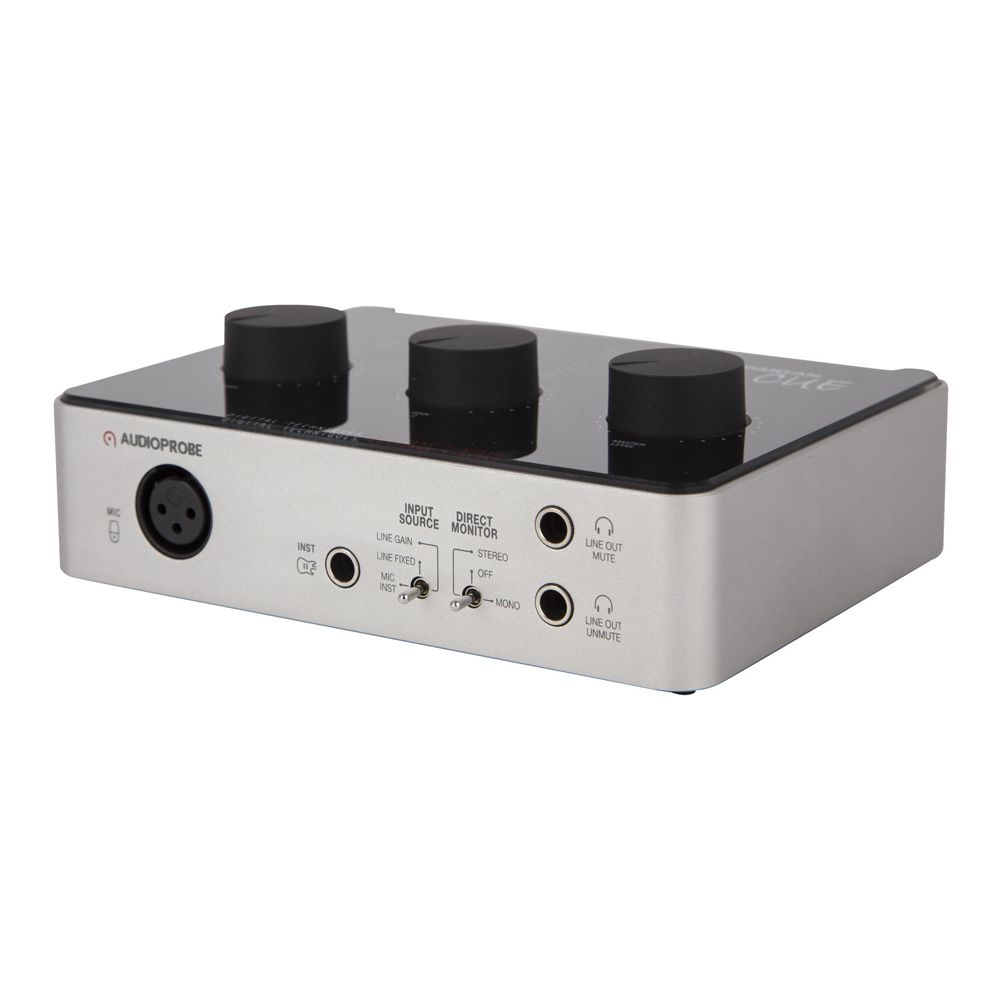 In the Cans
There are two headphone outputs each of which has its own amp. One of these ports is called Line Out Mute and when you connect headphones to it, the line outs on the rear panel is muted. The second is called Line Out Unmute and plugging headphones here means output signal is still passed to the line outs on the back. This is related to the fact that the Master Level control on the unit actually sets the level of the headphone and line out sections at the same time.
While it's true that you may not necessarily need headphones and speakers going at the same time, it would be nice to be able to set them independently of each other. There's also no dedicated monitor mix control so your direct monitored signal is either on or off, and the DAW feed comes back at a set level.
Take your Cue
The unit uses high quality mic preamps and the instrument input is a JFET device, the ins and outs having been designed to be low noise. Running some everyday tasks through the box certainly helped to confirm this claim. Recordings were clean and their levels good and with direct monitoring I could achieve zero latency when performing. Setup on OS X is more or less nonexistent and on Windows a driver installation also provides "Capture Probe", a clever tool that lets you record the sound produced by Windows itself, maybe from a website or movie, by routing it to a virtual input. Spartan Cue 110 perhaps doesn't have a 'killer' feature that makes it stand out from the crowd but it's nonetheless a very solid audio and MIDI interface.
Price: £199 GBP

Pros: Solid build. Direct monitoring. Two headphone outputs. Good preamps and dynamic range. Add MIDI I/O in a compact package.
Cons: Power supply not included (though USB power is simple). Single volume control for main and headphone outs is a little restrictive.
Web: www.audio-probe.com