Ever since the introduction of Logic Pro X and demise of WaveBurner (R.I.P.) there really hasn't been a standout in the world of mastering software. It's a tough area to make a splash in as many users simply utilize their DAW of choice to master or work in a 2-track audio editor such as Adobe Audition. Standalone applications specifically dedicated for mastering have been scarce in the last few years, and that is why when Audiofile Engineering announced the release of Triumph, the mastering world took notice.
I'm going to forewarn you right now, the rest of this review is coming from one very happy audio engineer. As much as I want you to read the entire article, I can't help but advising you, if you do any mastering, sampling or 2-track audio editing at all, to stop what you're doing, go to the App Store and download Triumph right now. This application is the real deal and it's THAT good. I had been using my DAW to master for so long I had forgotten what a convenience it is to have a program specifically dedicated to the art of mastering and stereo audio file editing. I love this program, and after only a week with it I can't imagine my workflow without it.
The Interface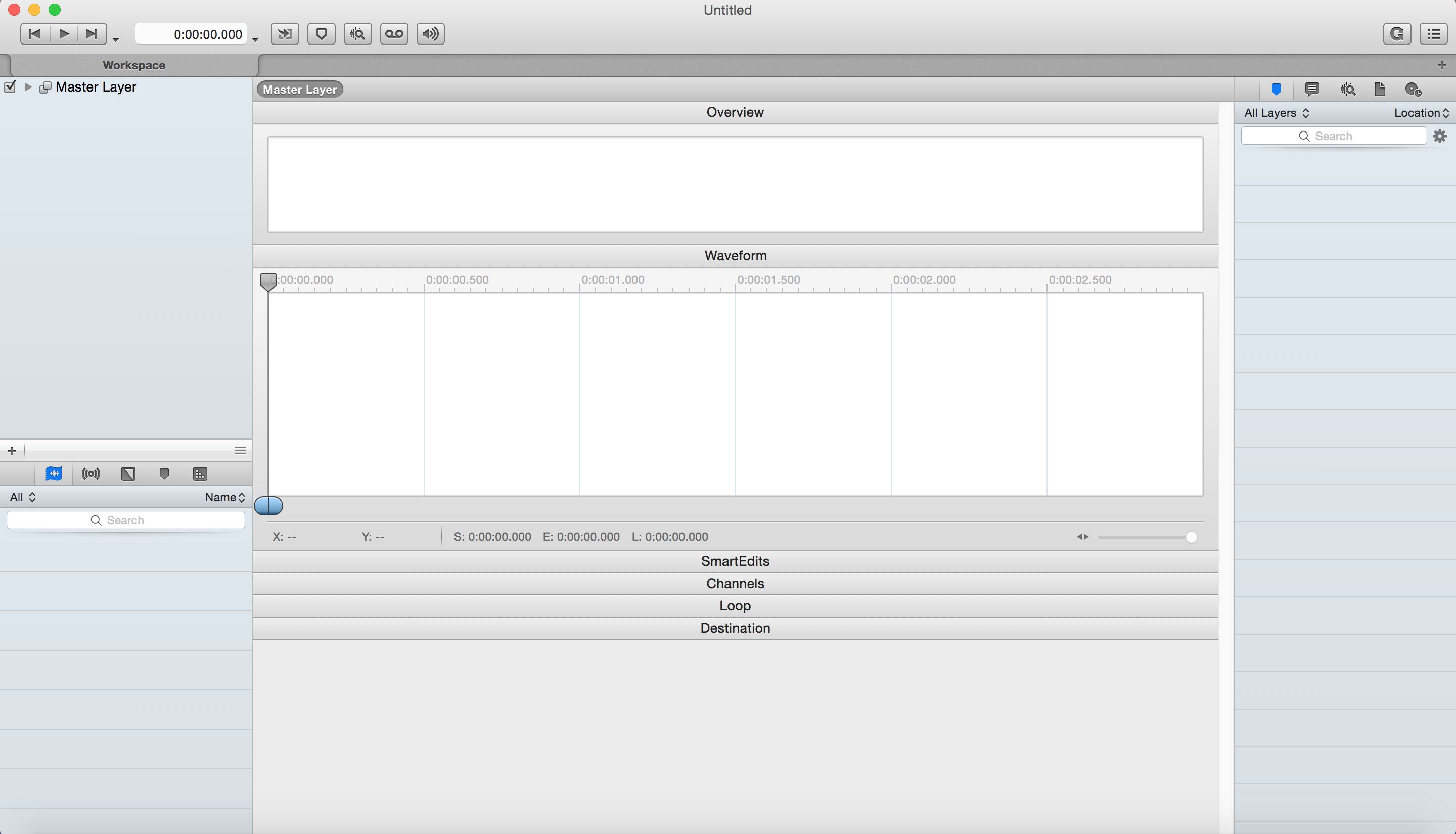 The interface is laid out in a wonderfully convenient manner, and it's easy to see what effects you're adding to your entire project, (collection of audio files,) as well as effects that you're adding to single songs. There is little to no clutter and the focus is definitely on your effects or 'layers' that you add to your audio. Everything is non-destructive, and the amount of options you have upon output or rendering is just plain staggering. I can't imagine a format or circumstance where Triumph couldn't output perfect audio.
Editing
SmartEdits are integral to Triumph's workflow, and it is a brilliant way to put common mastering techniques such as fades, cuts, and the like at your fingertips without using a menu. You can easily adjust the labels, shape and color of your fades to keep track of them at a quick glance. This makes working with your whole project or collection of songs a breeze.
Triumph is packed to the gills with its own effects including restoration tools from iZotope and more visual meters than you can shake a stick at. Of course, you can use your own AU effects flawlessly and non-destructively. The interface is set up to allow you to move these 'layers' of effects into whatever order you want, and the interface for each effect in your chain is accessible with a single mouse click.
The Final Product
There's Gobbler integration for backing up and sharing projects, but if you're not a Gobbler user you can also utilize SoundCloud. All the metadata, XML and finishing options you could ever want are there as well. You can produce a duplication-ready CD project directly in Triumph and feel confident that all the necessary info is attached to the finished product.
Conclusion
I absolutely love this program and if you do any mastering at all, I'm confident you will too. At an affordable $79 this one is a no-brainer. I had done my mastering projects in a DAW (programs that really weren't designed specifically for mastering) for so long that moving back to a program that was designed with the mastering engineer in mind was truly a pleasure. Triumph is… well… a GREAT app!! (I almost made the pun there, but was able to resist. You're welcome!)