Audient makes some high-end studio consoles but the company has recently turned its attentions towards those of us with smaller setups but who are still looking for a pro sound. We recently looked at the iD22 USB audio interface and the perfect way to expand it to a ten channel interface, as well as a serious standalone product in its own right, is the ASP880. An eight-channel mic preamplifier and ADC (analogue to digital converter), it is designed for those who want to bypass the converters in their existing interface, or expand the number of inputs available to them.
Look and feel
Housed in a 1U rack module, the ASP880 is very solidly built and shares the bomb-proof feel of the iD22, finished in metal. It feels properly machine-tooled, with high quality aluminium dials on the front panel as well as old-style flip switches. It has a fanless power supply which is essentially silent in operation and round the back you'll find a wealth of connections for incorporating the unit into your studio setup. There are eight combo Neutrik XLR / jack inputs, Line output send and returns and digital I/O with 8 channels of ADAT SMUX or AES / S/PDIF at 44.1 to 96kHz. The sample rate can be locked using a button on the front panel. There's also a Word Clock port for sync purposes and two channels of class-A discrete JFET D.I instrument inputs on the front panel. Thanks to the balanced inserts you can add an analogue processor before the converters, like an outboard compressor.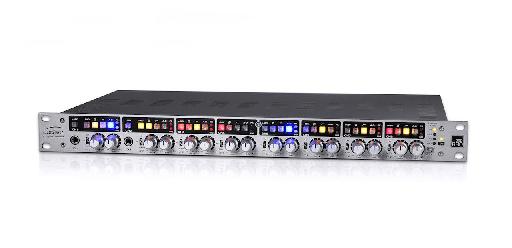 Inside, you get eight of the same discrete class-A mic preamps used in Audient's high end consoles, with a massive 60dB of gain available and of course phantom power. It's also an amazing converter, using all-new Burr Brown converter technology for pristine results at up to 24-bit, 96 kHz. The A-D buttons on the front actually allow the unit to function as an 8 channel mic pre while the converters are used separately in standalone mode.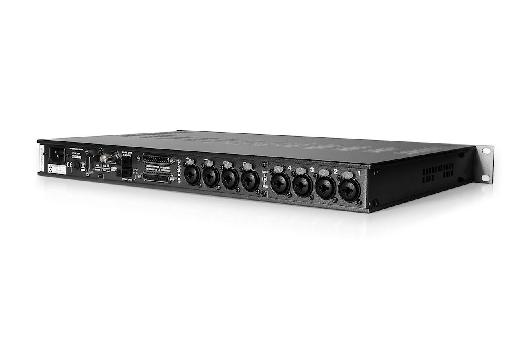 Each of the eight channels has its own controls. You get variable impedance for matching the channel to the type of mic you have connected, up to 2800 ohms, a variable high pass filter with a range of 25Hz to 250Hz to deal with rumble and plosives, plus a phase button and pad buttons for the two channels that have the DI inputs available.

Are you converted?
Audient claims that the ASP880 will add 'a hint of analogue colouration'