ATC is well known in studio circles for producing top end speakers, though many of the models in its lineup are physically very large and so perhaps limited to bigger working spaces. The SCM25As are much more compact, and designed to be positioned on a meter bridge or rack mounted for broadcast applications. They are far heavier than you might think at 30 kg each, though they can be moved by a single person, thanks to sturdy handles on the rear panel.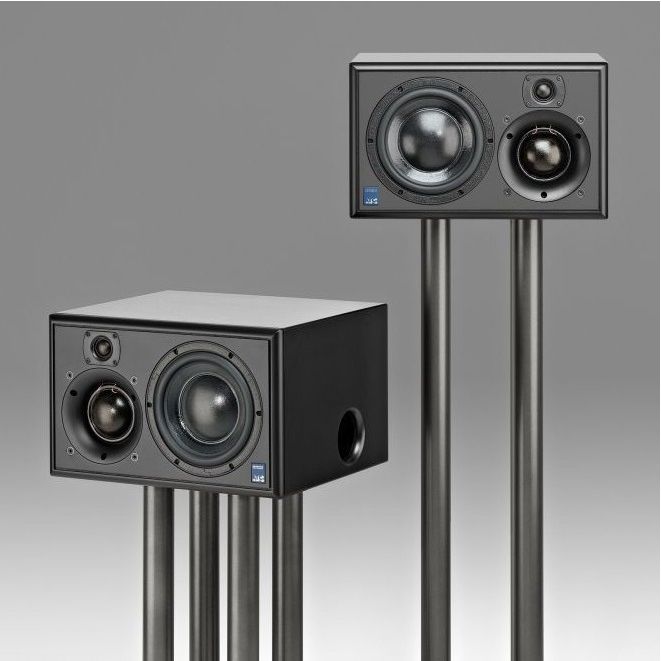 They're bigger than this picture suggests, but still manageable.
Three into one
ATC's trick here has been to get three separate drivers into a relatively compact box where you might normally expect only to get two. This means that the frequencies can be more accurately split and there's less risk of a big bass coloring the midrange reproduction, for example. The integrated tri-amplifier generates 150 W RMS for the woofer (175 mm), 60 W RMS for the midrange (75 mm) and 25 W RMS for the neodymium soft dome tweeter (25 mm). The passively cooled amp features FET limiting to protect the drivers from accidental damage, and the crossovers are all critically damped with phase compensation.
Each box is ported to allow for a fuller bass reproduction, and this can be muted using the supplied foam plug if this better suits your monitoring needs. By placing the port on the side rather than the front, space can be saved overall. It's not used to "boost" the bass as in some other speakers but rather to load the bass driver correctly to reduce overall distortion. ATC suggests using the bungs when in situations where the ports are positioned incorrectly, such as when rack mounted. You can manually tweak the speakers to provide up to 3 dB of bass boost at 40 Hz, as well as adjusting input sensitivity.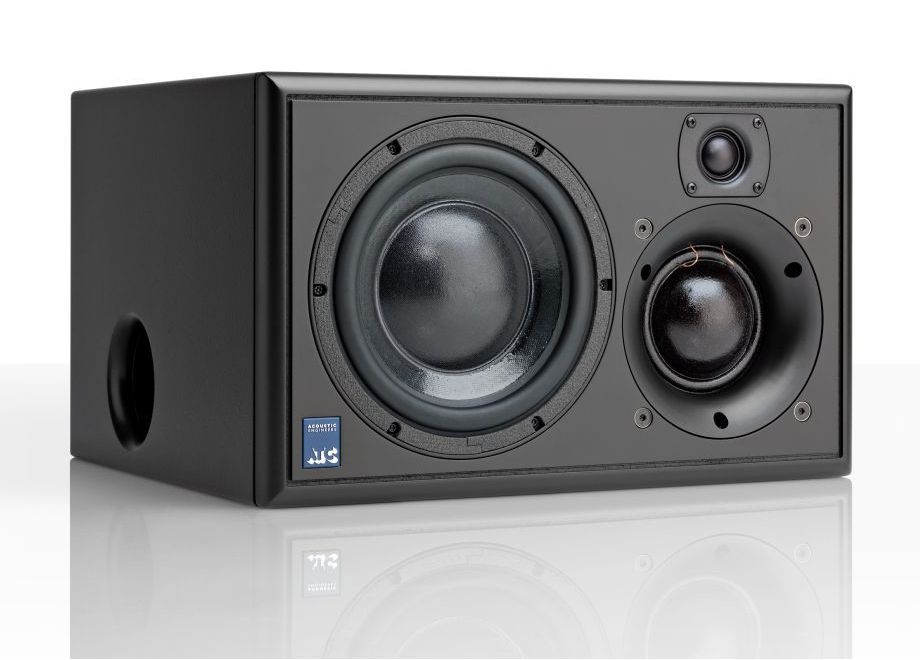 The speakers get three separately-driven drivers in, plus a side mounted port.
Positioning
Like other ATC monitors, the SCM25As enjoy excellent horizontal dispersion that allows for a broad sweet spot and excellent stereo imaging even when you are listening from a less than ideal angle. This means you don't have to worry so much about standing in exactly the right place and you can still be sure you're hearing accurate results.
Speaking of accuracy, the sound of these speakers is first rate. There's a deep, solid yet accurate bottom end, an astonishingly crisp and well-defined midrange and a sweet treble. Distortion is extremely low, thanks to the top-of-the-line components. I auditioned a wide range of source material on them and was consistently impressed with the way they handled it. That's the sign of a truly great monitor : it's not just "good for rock" or "great with dance", it's an all-rounder. I have mixed on ATC's larger speakers before in studios and always found them to be supremely accurate.
There are surprisingly few controls, but the sound is amazing
Final thoughts
There is the issue of cost of course. At a shade over $7000 these are way beyond the budget of the hobbyist. You're going to need to have deep pockets or be producing professionally to really justify this kind of outlay. If you can justify it, what you'll get is probably the best set of monitors you'll ever heard that didn't need to be winched into the studio. They're expensive, but they're also incredible.
Web: http://www.atcloudspeakers.co.uk/professional/loudspeakers/scm25a-pro/