If you are looking for a top-quality, professional-level acoustic guitar VSTi Ample Sound is definitely worth a look at and listen to. I recently got to test out a few of their virtual instruments and I was blown away. While I was most excited to test out the Alhambra Luthier Classic, Martin D-41, and Taylor 714 guitars, the Guild B-54 CE Acoustic Bass and the Ample Upright Bass were incredibly impressive as well.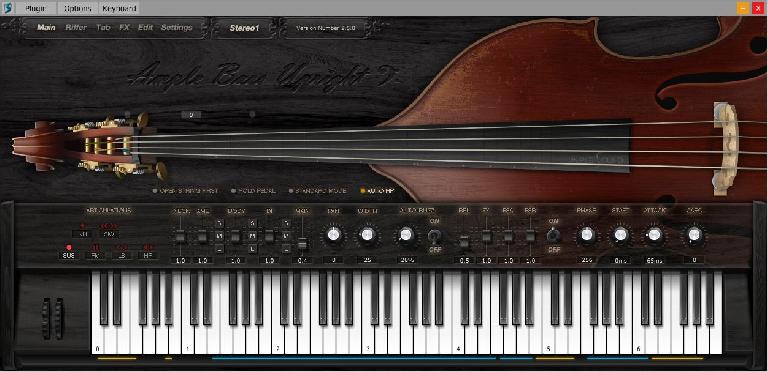 The depth of control for each of these units is jaw-dropping. Once you get a handle on the GUI and its capabilities you will find yourself programming realistic live guitar performances. However, don't expect to jump right in a produce masterpieces. Just like a real instrument these will take time and practice to get those brilliant performances.
Example Audio from the Martin D-41
Highlights
Strummer
Each guitar was recorded in three styles. You can choose from finger picking, regular picking and strumming. If the latter is for you, there is a custom Strummer module for programming precision strumming sequences.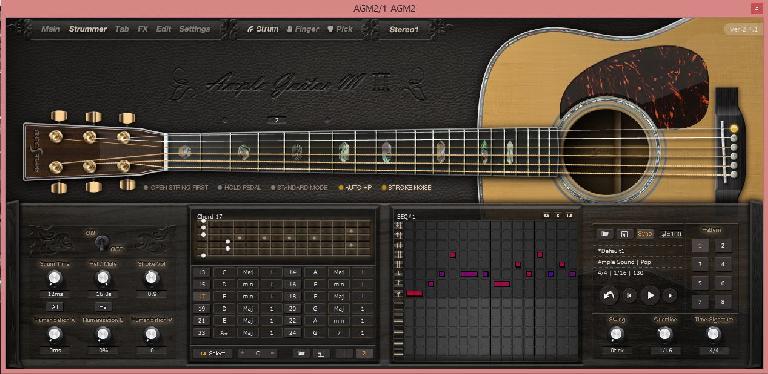 Tabs
The Tabs page allows you to import tabs that you find on the web or that you have made on your own. Once you get them loaded you can adjust any parameters you wish. Then there is the drag and drop Tabs to MIDI option which is perfect for fine tuning and further processing in your DAW's piano roll. In fact, I suggest doing this for your first couple of goes with Ample Sound instruments so you can see how the articulation changes are made in the piano roll.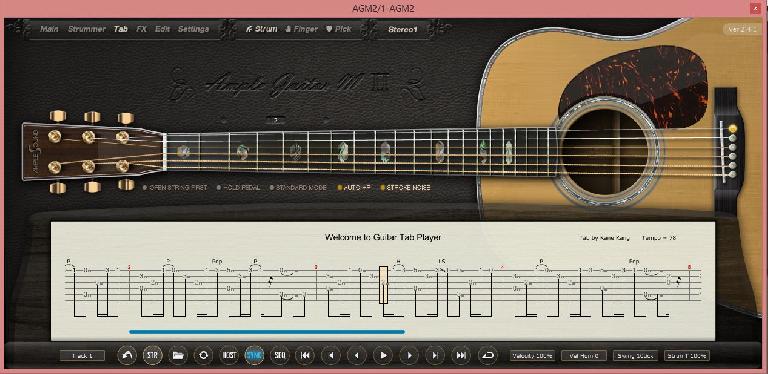 Effects
There are also 8 incredible effects with outstanding characteristics of actual guitar pedals. There are 4 Send FX: Reverb, Delay, Phaser, Chorus and 4 Direct FX: Compression, Overdrive, 5-Band-EQ, Wah.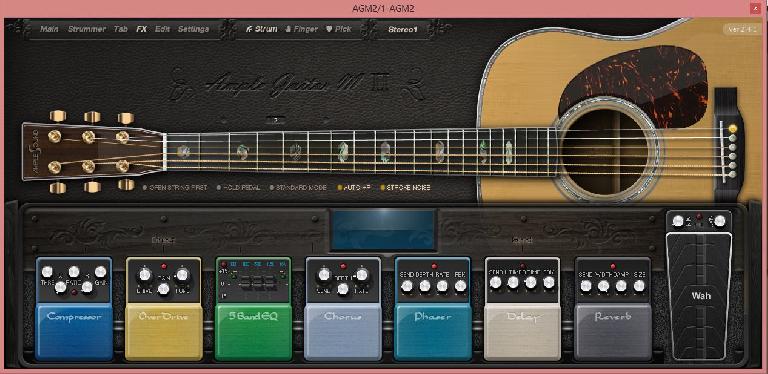 Conclusion
I love them. Each of the instruments I tried impressed me. The flexibility of the GUI allowed me to get the realistic sounds and performances I wanted. I wasn't even sure such an instrument could be made, but here they are…. More than a few of them!
The only real complaint I might see someone having is the learning curve. However, if you really think about it, that shouldn't be a complaint at all. These are professional level tools. That means you need to put in the effort; the same as you would with a real guitar. Trust me, if you take the time you will be happy you did!
Audio Example – Hotel California
Price: $89 – $149
Pros: Professional quality samples with the flexibility to get realistic acoustic guitar performances of any style one might need.
Cons: Steep learning curve.