Review: Adam Audio Studio Pro SP-5 Headphones
If you're in the market for a solid pair of mid-budget studio monitors that are as good for live tracking as for mixing, Adam Audio's SP-5s might be just the thing. Rounik Sethi tested them out...
What's the most important features in pro studio headphones? Durability? Comfort? An even, flat sound? Brand reputation? Price? We can safely say that the first studio headphones from Adam Audio tick four of the above. But which four?
Splendid Isolation
Studio monitors and headphones can be tricky to review, even if you have a treated room and mixes you trust to use for testing. Sometimes the up front, honest clarity from pro headphones won't make your mix sound better, but will help you identify when the bass is muddy, or perhaps when the mids are over-compressed, or the highs are too tinny. And that's the point. A good pair of headphones (and monitors) for music producers is as essential as an accurate compass is for an explorer. Ideally, you'll learn to understand the nuances your monitoring gear presents to your ears so you can continue to improve your mixes and make them sound good for every possible playback system.
Watch our video review of the Adam Audio Studio Pro SP-5 headphones here:
Naturally, when we came across the Adam Audio Studio Pro SP-5 headphones we were expecting something good from the Berlin-based company. We've not been disappointed. Their monitors, like the A7X, are excellent nearfield monitors that give a clear and detailed overall sound. Likewise the sound from the SP-5's proves to be a winner. These cans aren't cheap though with a price tag of £499 GBP.
Build & Comfort
But let's start with the build quality and aesthetics. The SP-5s aren't going to turn heads with their design. We're not talking a sexy, industrial look. There's no trend-setting fashion statements here. These are plain, black and minimal-looking, though in my book that's no bad thing. The over-ear SP-5s are durable, feel tough, super lightweight and are amongst the most comfortable studio headphones I've worn. They cover my ears with a little extra space to spare and provide enough isolation that tracking with them is viable. That the design is unremarkable means I won't be distracted and start taking selfies while mixing on headphones in the studio!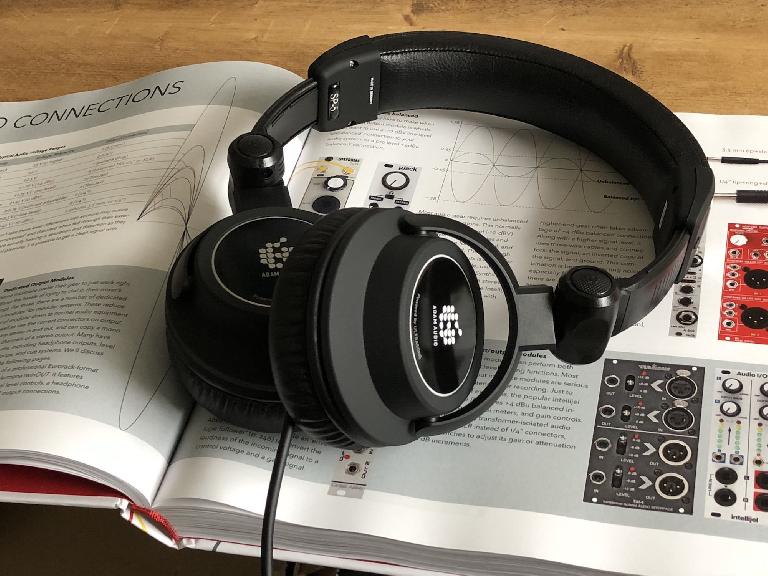 Did I mention how lightweight they are? It's worth saying again - at only 290 grams and made from what I presume isn't leather, they are surprisingly solid and obviously have been through a high quality construction process. The weight, or lack thereof, contributes to the SP-5s being a pleasure to wear for long periods of time. These cans twist and fold which makes it easier to transport if you'd prefer not to use the included zip up case. Also in the box are two cables, one straight 1/8 to 1/8 and one coil 1/8 to 1/4. One of the pleasing aspects of these detachable cables is the mechanism by which they plug in to the headphones. It requires enough force to connect and remove that should ensure the cable won't pop out by accident any time soon!
Sound Staging
For their first headphones, Adam Audio have partnered with Ultrasone and incorporate their S-Logic Plus technology. Ultrasone describe it as combining "precision dampening with micro-acoustic reinforcement, allowing driver, buffer-board, and spatial parameters to complement one another in an optimal manner." In nutshell, it means the Adam SP-5's aren't throwing sounds directly at your inner ear… but with clever sound staging "the signals are reflected off the surface of the outer ear in different directions before entering the auditory canal to create a natural three-dimensional sound". As well as providing a three dimensional listening experience, thanks to the Ultrasone technology the SP-5s reduce sound pressure levels and thus reduce the risk of hearing damage, while increasing the usage for "fatigue-free listening".
In The Mix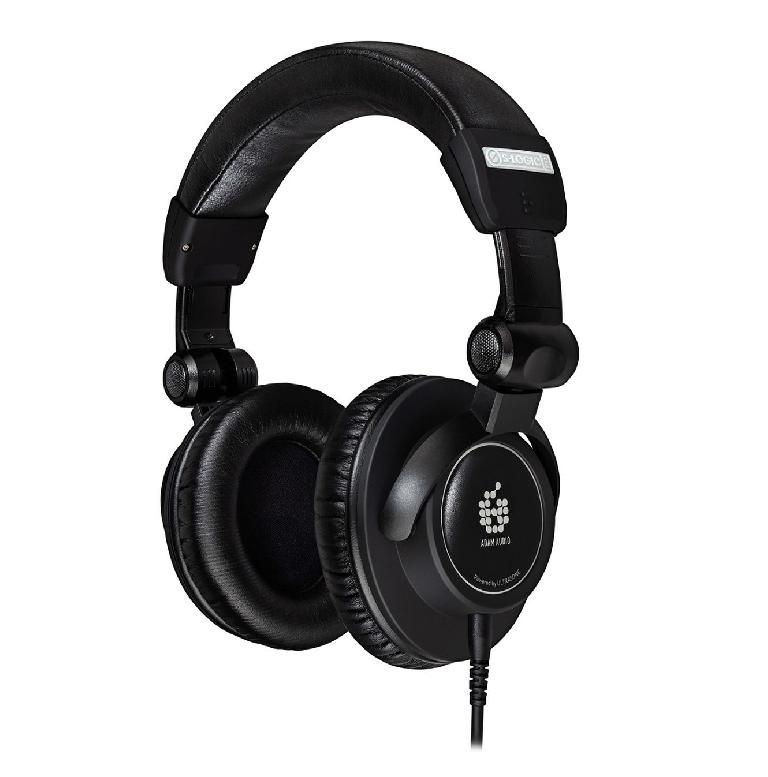 When mixing on the Adam SP-5s they proved impressive. The frequency response is wide, at 8 Hz - 38 kHz. There's lots to like about these thanks to the balanced and detailed low end and mid range and the natural and airy highs. For critical listening tasks they are very good headphones. If you want heavy, overly-processed bass then of course these aren't for you. I really enjoyed being able to identify sounds and elements in sounds in the bass and mid frequencies I hadn't heard in some of my mixes before. At least not on headphones, even my trusted DT-770s.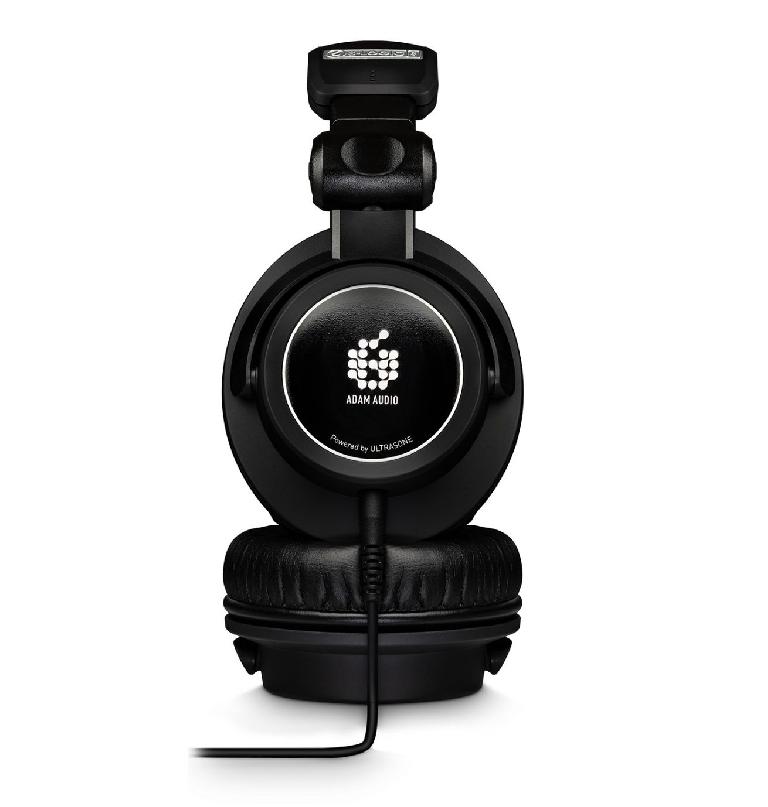 Verdict
If you want headphones that give an accurate representation of your sound and can be a viable set of cans to mix on, which are super-light and very comfortable, the Adam Audio SP-5s should be on your radar. At £500, they are not aimed at producers with a modest budget. However, the SP-5s are an excellent first foray into the world of pro studio headphones from Adam Audio. They are suitable for mixing, tracking and anything else you want to throw at them. I've hardly taken this pair off my head – and if you're in the market for a new pair of pro cans I'd highly recommend checking out the SP-5s.
Price: £499 GBP, MAP $499 USD, UVP 549 €.
Pros: Sound is excellent, lightweight, super comfortable, well-isolated, suitable for mixing and tracking, features S-Logic Plus tech.
Cons: Not the cheapest (but you get what you pay for), unremarkable design.