Do Hip-Hop dreams cloud your every waking moment? Does low-end really make up half the energy that drives you? Finally, do you like the back window of your car to shake every time a kick drum hits? If you answered 'yes' to any of the questions above, you may be in need of 808 Warfare, by Producers Choice; a floor shaking, house shaking, nay, block-shaking sample library for Kontakt, and simultaneously in WAV format.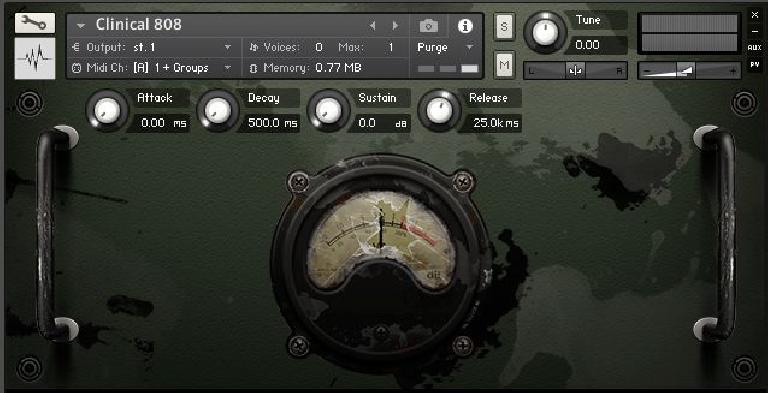 Lots of Kicks!
Okay, so it's just a kick drum library. But, let's think about this for a second: modern dance, hip-hop, trap, drum and bass, house, and sometimes even trance, rely on an 808-ish kick for the full effect. Maybe not so much with the latter, but when it comes to trap and hip-hop, one might say it's mission essential. And, one could safely say that this has been true for a few decades, now. Give, or take.
Now, some of the more inspired works, in particular, the collaboration of Jay-Z and Kanye West, among others, opened additional new worlds for the 808 kick. In fact, it's within this particular example, the 808 kick has begun to become something else—a Bass synth.
That's where 808 Warfare comes in really, really handy. Not only are the kicks hard, but they are also tuned.
Tuned Kicks?
Yep, you heard me right. You can play all of these 808 kicks, all the way across the keyboard. And, if you're worried about staying in tune? Well, don't worry, Producers Choice took care of that for you, already.
Load up a Kontakt patch, from the 808 Warfare library, complete with a really nice, mangled looking piece of graphics, and if you have speakers, one key press will bring you the low-end that we are all looking for. Patches like Crazy 808 instantly bring the in your face, full-fledged, sonic terror, that only an 808 can bring when the right distortion, compression and EQ are in place. You don't need to spend a few hours dialing it in, it's already been done.
Or, when you need the precise, low-end foundation of a well-engineered, well sculpted, classic 808, with modern sensibilities, 808 Warfare has you covered, as well, with Clinical 808 and several other patches.
What about those Tails?
If it's the tail you're worried about. You know, that long, long decay that 808s are known for? Well, don't worry, the carry out a long, long time. In fact, Producers Choice even set up a directory of some Slide Kicks, where portamento takes place between key changes, giving you additional character, and making it sound a little more lazy.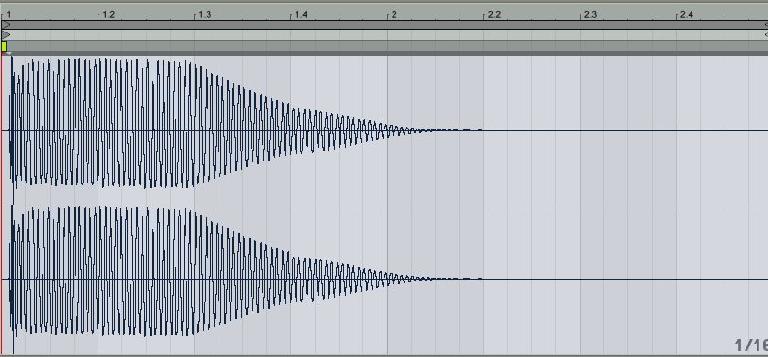 Conclusion
808 Warfare isn't a gigantic library of endless possibilities, but it is a handsome selection of some carefully, and lovingly produced kicks that are intended to fulfill a very particular sound, and fill a large area of the low-end. And, I'm happy to report that these patches fulfill their role, with aplomb. Does everyone need this? No. But, if you really are looking for the real deal, 808 low-end, and you don't feel like shelling $1k-2k for a real 808 (and, those prices are if you're lucky), or you have an 808, but you don't feel like spending the time dialing it in, you're really going to love this library.
Pros: The true power of the 808 kick produced, realized and produced for you. And, they sound awesome! Large WAV library to choose from. Kontakt Patches!
Cons: A small selection of patches for Kontakt. Only does 808 kick.
Price: $47