Se você waltzed em qualquer departamento de marketing de marca de fone de ouvido do fabricante, eles te diria o consumidor médio se preocupa mais sobre três coisas: moda, conforto e um bangin 'low-end. Dito isto, 808 de Bluetooth equipados headphones Duo não são para o consumidor médio. Na verdade, é preciso um pouco conjunto específico de circunstâncias para fazer essas latas atraente. Como assim? Antes de me explicar, vamos dar uma olhada no que você ganha com esses $ 99 fones de ouvido.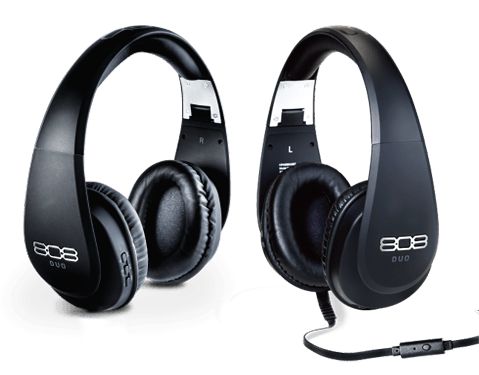 Hardware e Características
"the Duo has a cheap build quality, but don't let that scare you off just yet."
No espírito da divulgação cheia, o hardware do Duo é, de longe, o seu ponto mais fraco. Além de duas placas de alumínio em cada junção, todo o auricular é composto por um plástico fosco chintzy. Basta colocar o Duo em sua cabeça irá produzir uma variedade de estalos e cliques. Sim, eu basicamente só lhe disse que o Duo tem uma qualidade de construção barato, mas não deixe que isso assusta-te ainda. Eu tenho usado o meu par de cerca de três meses e não tive um único problema. O fone de ouvido de chinelo, e soltando-se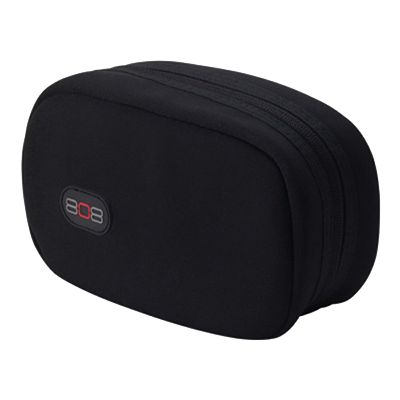 Tanto quanto os recursos vão, o Duo tem três botões multifuncionais e um controle deslizante de energia. Entre os botões, você vai ser capaz de ajustar o volume do seu aparelho, navegar faixas e aceitar as chamadas recebidas. Será que eles também se sentem mais barato? Sim, mas, novamente, eu não tive um único problema de emparelhar o auricular com um iOS / Android dispositivo, analisar um álbum, ou alternar entre música e chamadas telefónicas. O fone de ouvido também é equipado com um microfone embutido. É de nenhuma maneira de alta qualidade, mas as conversas não será prejudicada.
Além disso, o tecido caso zip-up do Duo vem embalado com um carregador de parede USB e dois cablesone diferente é um cabo de ferida plana, com um microfone em linha para chamadas de telefone e o outro é um ol auxiliar regular '. O cabo-ferida plano é na verdade um pouco mais do que o cabo de fone de ouvido médio, que é uma espécie de bom.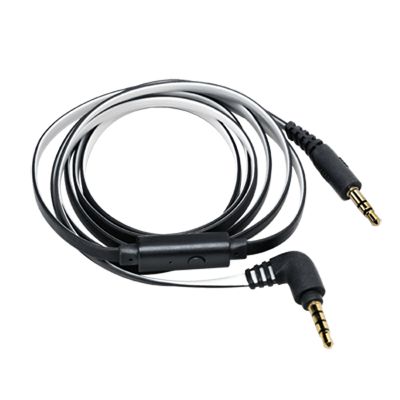 Conforto e Estilo
Lembra quando eu disse que o hardware do Duo era seu ponto mais fraco? Bem, o estilo é o segundo colocado. E realmente, não é tanto o "estilo", pois é a maneira como ele se senta em sua cabeça o Duo tem uma vibe elegante, mas se estende para fora cerca de dois centímetros de seus ouvidos. É um fone de ouvido robusto com certeza, e em uma pessoa menor, pode parecer fora de lugar. Quando se trata de conforto, no entanto,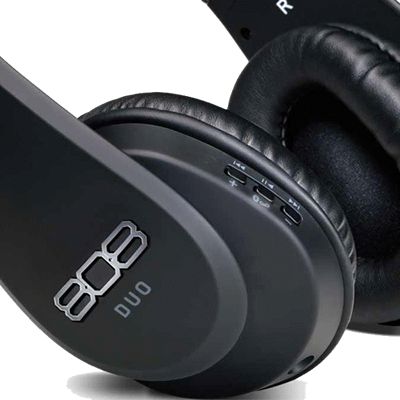 Som
"If you're a home studio owner or DJ, the Duo will serve as solid pair of reference cans."
Prepare-se para uma surprisedespite agradável seu barato hardware e design média, o Duo irá fornecer cerca de 12 horas de excelente qualidade de áudio com uma única carga. Width Espaçoso, agudos nítidos, apresentam baixos: está tudo lá. Você vai notar uma ligeira perda de definição no mid-range ao ouvir metal ou hard rock, mas por US $ 99, o Duo reúne um som incrivelmente plana que você não vai encontrar em um segundo gen bate Solo. Por que isso é importante? Bem, se você é proprietário de uma home-studio ou DJ, o Duo servirá par tão sólido de latas de referência.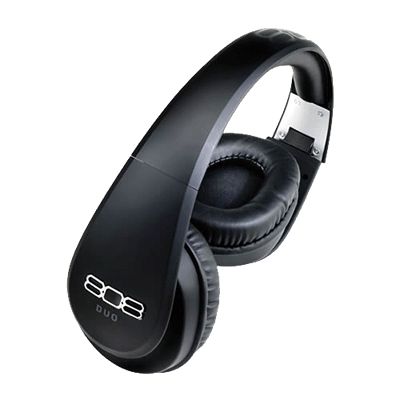 Embrulhar
A beleza está nos olhos de quem vê, e isso é especialmente verdadeiro quando se trata do Duo. Para o proprietário do estúdio em casa, é uma, orçamento-friendly headset referência precisa que tem grande vida útil da bateria e funciona bem na sala de mortos. Qualquer outra pessoa, no entanto, seria tentado a gastar US $ 10 a menos no JBL sincros E40BTespecially quando você considera corpo e design de plástico do Duo. Realmente, tudo se resume a duas coisas: estúdio qualidade de som e Bluetooth. Se você precisa de ambos, o Duo é ideal para você. Caso contrário, há muito poucas referências mais baratos monitores ao redor para o pickin '.
Preço:
Prós:
Contras:
Web: