Se valzer in reparto qualsiasi marca cuffie del produttore di marketing, avrebbero dirvi il consumatore medio si preoccupa di più di tre cose: la moda, comfort e un bangin 'low-end. Detto questo, le cuffie Duo 808 di Bluetooth attrezzati non sono per il consumatore medio. In realtà , ci vuole un po 'specifico insieme di circostanze per rendere queste lattine attraente. Come mai? Prima di spiegare, diamo uno sguardo a quello che si ottiene con questi $ 99 cuffie.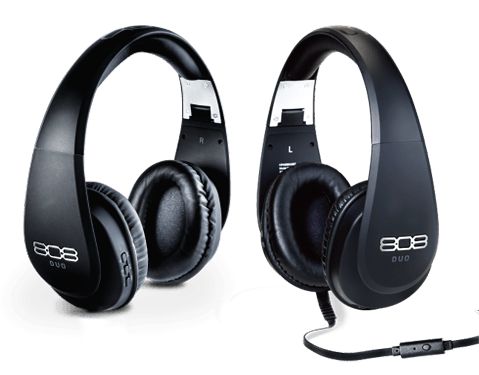 Hardware e caratteristiche
"the Duo has a cheap build quality, but don't let that scare you off just yet."
Nello spirito di una completa informativa, l'hardware del Duo è di gran lunga il suo punto più debole. Oltre a due lastre di alluminio per ogni giunto, l'intero auricolare è composto da una plastica opaca chintzy. Basta posizionare il Duo sulla testa produrrà una serie di crepitii e clic. Sì, ho praticamente appena detto che il Duo ha una qualità costruttiva a basso costo, ma non lasciatevi spaventare fuori appena ancora. Sto usando la mia coppia per circa tre mesi e non ho avuto nessun problema. L'auricolare si strascicare, e rilasciandoli sarà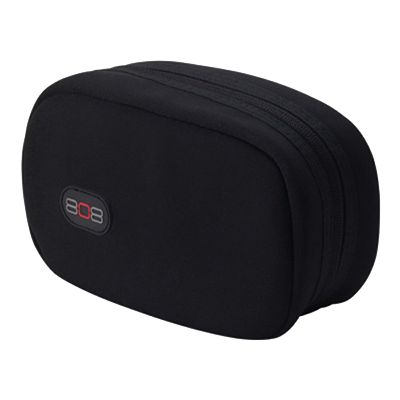 Per quanto riguarda le caratteristiche andare, il Duo ha tre pulsanti multifunzione e un cursore di potenza. Tra i pulsanti, sarete in grado di regolare il volume del vostro portatile, navigare tracce e di accettare le chiamate in arrivo. Non si sentono anche a buon mercato? Sì, ma ancora una volta, non ho avuto un solo problema accoppiamento dell'auricolare con un / dispositivo Android iOS, il parsing di un album, o il passaggio tra musica e telefonate. L'auricolare è inoltre attrezzato con un microfono incorporato. E 'in alcun modo di alta qualità , ma le conversazioni non sarà compromessa.
Inoltre, caso cerniera tessuto del Duo viene imballato con un caricatore da muro USB e due cablesone diverso è un cavo piatto ferita con un microfono in linea per le telefonate e l'altro è un ol regolare 'ausiliaria. Il cavo piatto-ferita è in realtà un po 'più a lungo il vostro cavo della cuffia media, che è una specie di piacevole.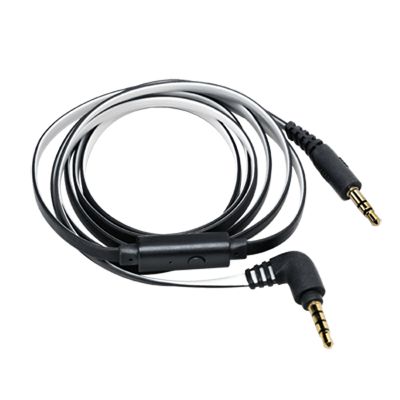 Comfort e Style
Ricordate quando ho detto hardware del Duo è stato il suo punto debole? Beh, lo stile è il secondo classificato. E davvero, non è tanto lo "stile", come è il modo in cui si siede sulla testa il Duo ha un'atmosfera elegante, ma si estende verso l'esterno di circa due centimetri dalle orecchie. Si tratta di un auricolare grosso di sicuro, e una persona più piccola, potrebbe sembrare fuori luogo. Quando si tratta di comfort, però,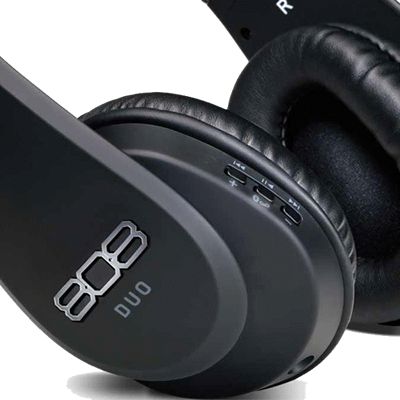 Suono
"If you're a home studio owner or DJ, the Duo will serve as solid pair of reference cans."
Preparatevi per un piacevole surprisedespite suo hardware e il design media a buon mercato, il Duo fornirà quasi 12 ore di ottima qualità audio con una sola carica. Larghezza Spaziosa, alti nitidi, bassi presenti: è tutto lì. Noterete una leggera perdita di definizione nella fascia media durante l'ascolto di metallo o hard rock, ma per $ 99, il Duo Pack ad un suono incredibilmente piatto che non troverete in una 2nd gen Beats Solo. Perché è importante? Beh, se sei un proprietario di casa-studio o DJ, il Duo servirà come solido paio di lattine di riferimento.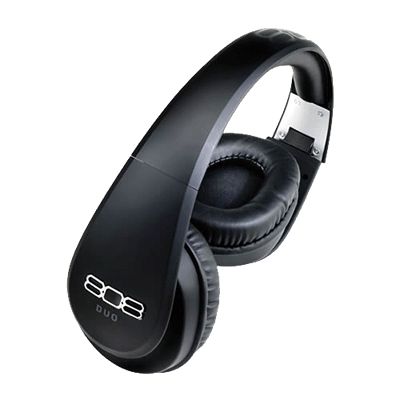 Incartare
La bellezza è negli occhi di chi guarda, e questo è particolarmente vero quando si tratta di Duo. Per il proprietario home studio, si tratta di una precisa, auricolare riferimento budget-friendly che ha grande durata della batteria e funziona bene in camera morti. Chiunque altro, però, sarebbe tentato di spendere $ 10 in meno sul JBL Synchros E40BTespecially se si considera il corpo in plastica del Duo e il design. Davvero, si riduce a due cose: la qualità del suono in studio e Bluetooth. Se avete bisogno di entrambi, il Duo è giusto per te. In caso contrario, ci sono alcuni riferimenti abbastanza convenienti monitor in giro per il pickin '.
Prezzo:
Pro:
Contro:
Web: