If you waltzed into any brand-name headphone maker's marketing department, they'd tell you the average consumer cares most about three things: fashion, comfort and a bangin' low-end. That said, 808's Bluetooth-equipped Duo headphones are not for the average consumer. In fact, it takes somewhat specific set of circumstances to make these cans appealing. How so? Before I explain, let's take a look at what you get with these $99 headphones.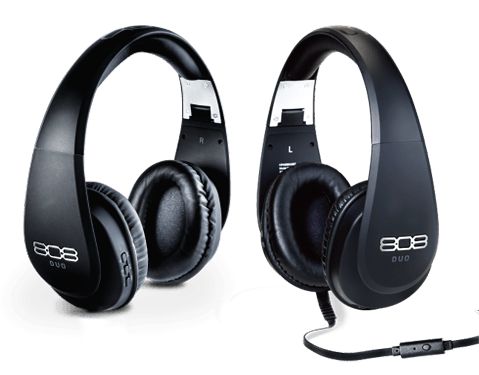 Hardware and Features
"the Duo has a cheap build quality, but don't let that scare you off just yet."
In the spirit of full disclosure, the Duo's hardware is by far its weakest point. Aside from two aluminum plates at each joint, the entire headset is composed of a chintzy matte plastic. Just placing the Duo on your head will produce a variety of crackles and clicks. Yes, I basically just told you that the Duo has a cheap build quality, but don't let that scare you off just yet. I've been using my pair for about three months and haven't had a single problem. The headset will scuff, and dropping them will be an utterly cringe-worthy affair, but mine have held up surprisingly well, despite how they rattle in-hand. Even if a lot of tatty plastic doesn't bother you, though, I'd still recommend finding the Duo a hardshell case.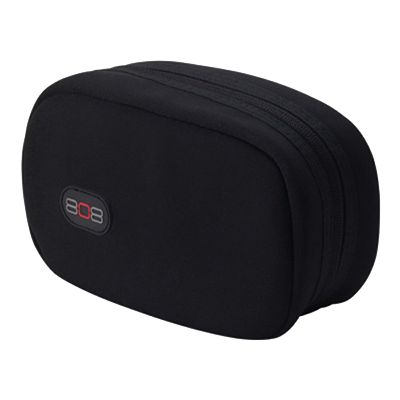 As far as features go, the Duo has three multipurpose buttons and a power slider. Between the buttons, you'll be able to adjust your handset's volume, navigate tracks and accept incoming calls. Do they also feel cheap? Yes, but again, I haven't had a single problem pairing the headset with an iOS/Android device, parsing an album, or switching between music and phone calls. The headset is also rigged with a built-in mic. It's by no means high quality, but your conversations won't be impaired.

In addition, the Duo's fabric zip-up case comes packed with a USB wall charger and two different cables—one is a flat-wound cable with an in-line mic for phone calls and the other is a regular ol' auxiliary. The flat-wound cable is actually a bit longer than your average headphone cable, which is kind of nice.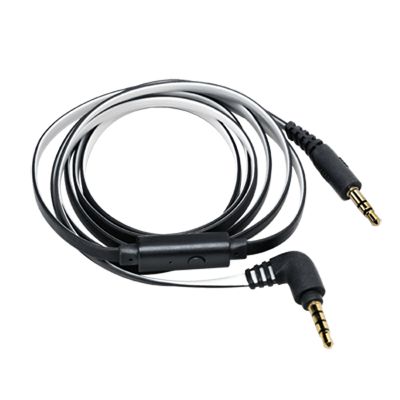 Comfort and Style
Remember when I said the Duo's hardware was its weakest point? Well, style is the runner up. And really, it's not so much the "style" as it is the way it sits on your head— the Duo has a sleek vibe, but extends outward about two inches from your ears. It's a chunky headset for sure, and on a smaller person, it might look out of place. When it comes to comfort, however, I have no qualms. I've worn my pair for several hours at a time without being fatigued, which is no doubt due to the headphones' cushy over-ear and head pads.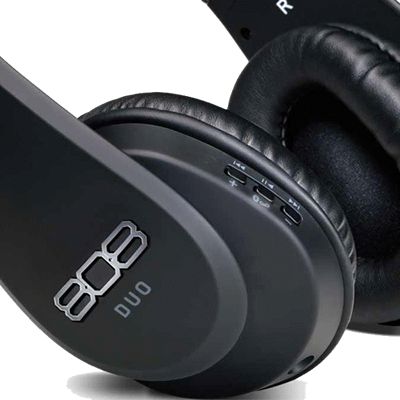 Sound
"If you're a home studio owner or DJ, the Duo will serve as solid pair of reference cans."
Get ready for a pleasant surprise—despite its cheap hardware and average design, the Duo will provide close to 12 hours of excellent audio quality on a single charge. Spacious width, crisp highs, present lows: it's all there. You'll notice a slight loss of definition in the mid-range when listening to metal or hard rock, but for $99, the Duo packs an incredibly flat sound you won't find in a 2nd gen Beats Solo. Why is that important? Well, if you're a home-studio owner or DJ, the Duo will serve as solid pair of reference cans.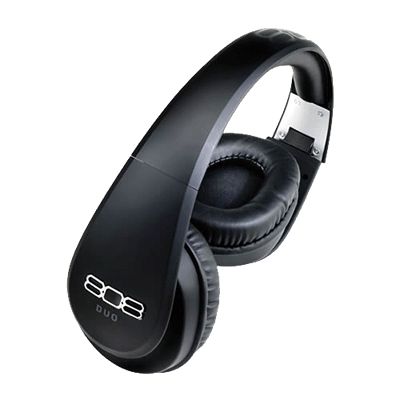 Wrap-up
Beauty is in the eye of the beholder, and that's especially true when it comes to the Duo. For the home studio owner, it's a precise, budget-friendly reference headset that has great battery life and works well in the dead room. Anyone else, however, would be tempted to spend $10 less on the JBL Synchros E40BT—especially when you consider the Duo's plastic body and design. Really, it boils down to two things: studio quality sound and Bluetooth. If you need both, the Duo is right for you. Otherwise, there are quite a few cheaper references monitors around for the pickin'.
Price: $99 + free shipping
Pros: Studio-quality "flat" sound, great stereo width, comfortable to wear
Cons: Cheap plastic build, scuffs easily, chunky design