Before we go any further, the Remidi T8 is a Kickstarter project that is not fully funded yet. Don't groan… we said "yet". With 28 days to go this glove bracelet combo is already well over half way to the goal.
OK. So, Remidi tell us that their T8 is the "first wearable instrument able to record, play & perform". To be honest I'm not sure that's strictly true, but if we focus away from the marketing and look at the product itself, it does look like a well designed instrument.
Comprising 8 pressure sensitive sensors in the fingers and palm area, you can also use gestures to control effects like reverb, echo, etc. So, it looks like it'll be as happy being used in the studio as well as for performance. Remidi tell us the T8 will sync with popular music software and apps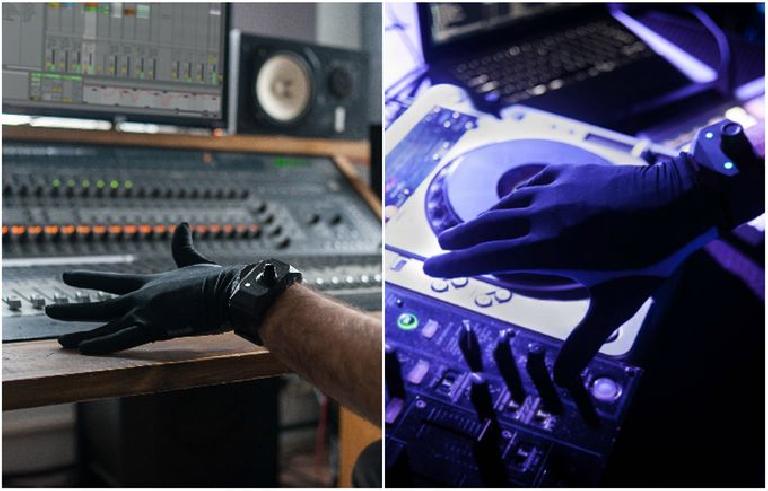 Check out the Kickstarter page for more details.
Via: Geeky Gadgets http://www.geeky-gadgets.com/remidi-wearable-instrument-allows-you-to-play-record-and-perform-with-ease-18-02-2016/
Web: https://www.kickstarter.com/projects/376537646/remidi-first-wearable-instrument-to-record-play-an