Remember This DIY Modular Analog Mixing Console? It Just Got Even Better
The customisable modular analog mixing desk system that grows or shrinks depending on your needs and budget, Mixerblocks now looks even better than before and there's three new block types available.
Earlier this year we reported on Finegear Mixerblocks, an easy to assemble modular analog mixing console system that grows with you studio's needs and lets you choose the channel strips you need and configure it yourself.
Finegear were at Superbooth18 and in time of the event made some changes and improvements. Here's what' s new... and you can expect a review from us here at Ask.Audio as soon as we get hands on with the latest pre-production model coming our way.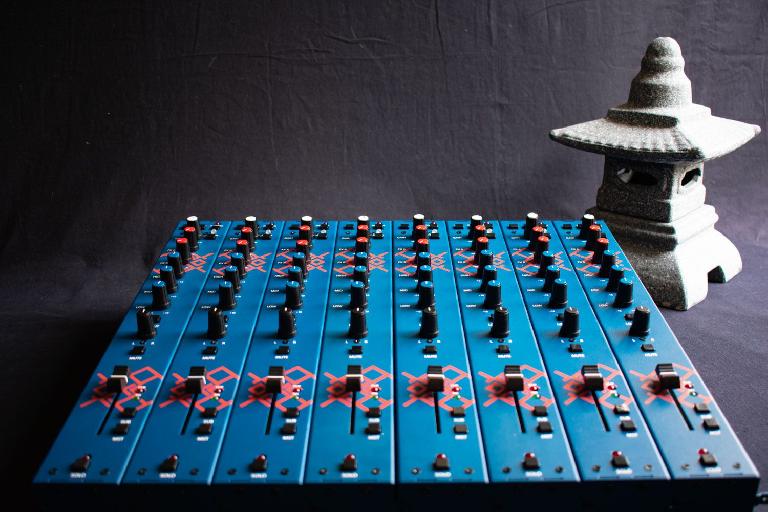 At this year's Superbooth at the FEZ in Berlin, Finegear showcased a new and refined version of the Mixerblocks series of fully analog modular audio consoles. Since you last heard about Finegear, the team have been working hard to complete, improve and refine the Mixerblocks concept with:
NEW slick black boxes, for an inspirational look and feel, to pull you into twisting knobs and riding those faders.
NEW and long-awaited sheet-metal cases for the Basic Channel Blocks! The whole series is in the works and will soon be available in Full Metal Jacket, road-ready and with an even stronger interference shield.
THREE additional types of blocks and their corresponding docks are now ready! (Extra-Effects Send-Return Channels and Dock, Extra-Bus Channel and Dock, Extra-Meter and Output block)
They showcased an analog 8-channel set-up, full with extra-blocks (new vu-meters included) and black MDF cases.
Last but not least, Finegear were able to show the first prototypes of the sheet- metal enclosures and are very thankful for the warm welcome they received!
Both models come with the same analog circuit, same modular concept, same routing bonanza and infinite customizable configurations.
The Extra-Blocks Are Here!
...bringing the total of blocks currently available for pre-order to seven!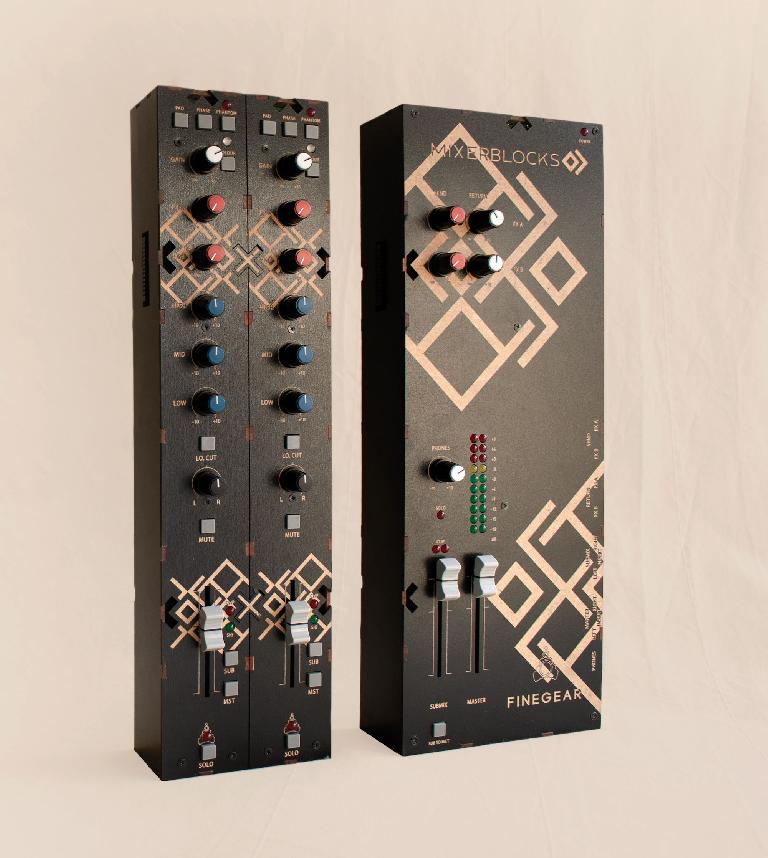 X-BUS CHANNELS & DOCK
The extra buses blocks add extra submix buses by groups of four.'