reFX Vanguard 2 is finally here! This is not just remastered. This is remade, enhanced, and improved... and yes, it's backward compatible!
Remember reFX Vanguard? Originally released in 2004, this virtual analog synth was very popular among electronic dance music producers, thanks to its analog-style oscillators, multiple waveforms, trance-gate effect, arpeggiator and its inspiring preset library. The synth was discontinued in 2016, but reFX just announced that Vanguard is reborn in version 2, with a new, cleaner user interface, ten new wavetables, two new filter types, new delay-type, a completely new reverb, a new distortion FX, synced LFOs, etc. Also, 136 completely new factory presets have been added. And all Vanguard expansion previously sold on reFX are included for a total of 2440 presets... All that at a very affordable price.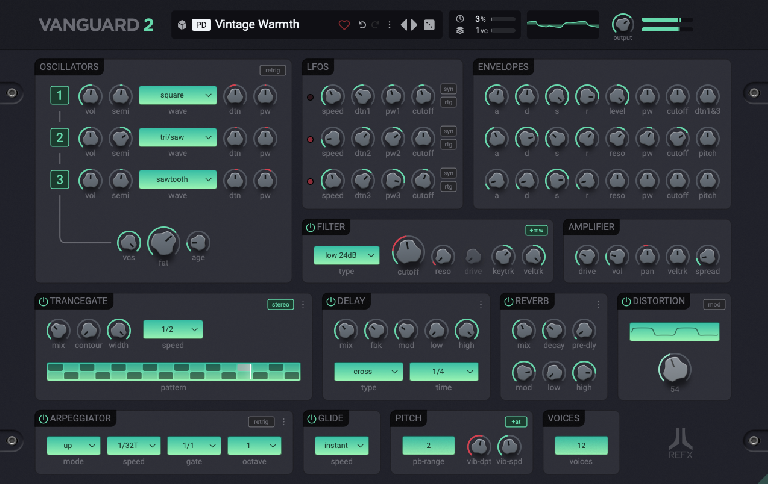 Advanced Librarian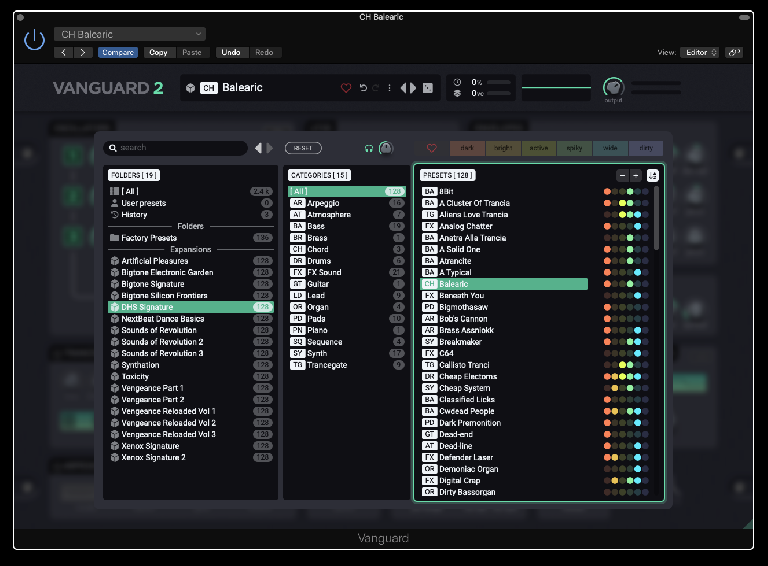 Featuring three columns for easy navigation.
Color-coded tags, bookmarks, favorites, and a dedicated location for user presets.
Easily go back a step (or two, or three, or more) - and forth again if and when needed.
Quickly find what you're looking for with instant sound preview, search-while-you-type, filter by category and tags, and so much more.
Enhanced reverb
The reverb in the original Vanguard sounded a bit tinny, but reFX fixed that.

This is the same reverb found in NEXUS4 (RutaVerb) and it sounds just as amazing.
New Distortion FX
There's a brand new distortion FX behind the enhanced reverb to make your sounds scream.

Ten new wavetables

Ten new wavetables give you new possibilities never heard before in Vanguard.
async pwm
fm simple 1, 2, and 3
mirror
nasty 1 and 2
sinebend 1 and 2
yay
Backward Compatibility!
And yes, the Vanguard 2 is fully backward compatible with Vanguard1! That means you can load all your previous Vanguard 1 projects and presets. You can load your old beats into your DAW and load the sounds you've had before. Everything just works.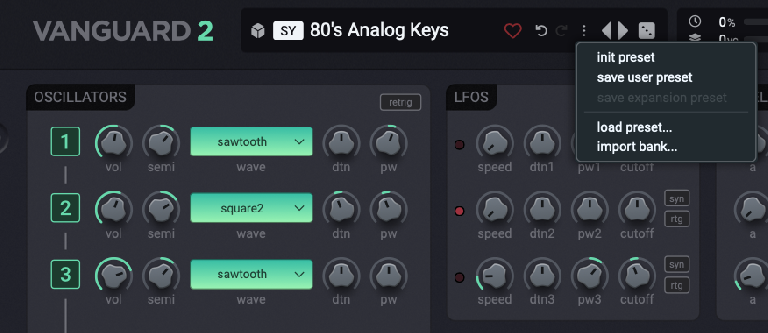 Black Friday Sale
reFX is currently offering huge discounts, up to 50%, on products on reFX.com throughout December! Everything's been discounted! Check out all the great deals!

These prices are only available for a limited time, so take advantage of these savings before they disappear!