Credit: Photo by Sarah T Photo
In Seattle in late 80s and early 90s, a new sound called grunge was born, and this new style became commercially successful due to bands like Nirvana, Pearl Jam, Soundgarden and Alice in Chains. The grunge sound is typically defined by loud distorted guitars, song arrangements that include contrasting dynamics and gnarly vocals. Although many grunge musicians used whatever equipment they could get their hands on to create this new 'Seattle' sound, there are a few distinctive pieces of equipment that helped to define grunge.

Here's a few of the top pieces of musical equipment used to create grunge recordings:

Preamps, Amps and Cabs
'65 Twin Reverb

This is a versatile Fender amp that is capable of producing clean tones for lighter rock, jazz and country and phat tones for harder rock styles. It gained popularity with grunge guitarists when it was used in conjunction with distortion pedals. Originally released in 1965, the reissued version features preamp and output tubes, normal and vibrato channels, gorgeous Fender reverb, foot switches for vibrato and reverb and 85 watts of pure tube power. Best of all, it's compact and can easily be thrown into the van and taken with guitarists to the studio or club. Kurt Cobain used this amp to record In Utero and Unplugged.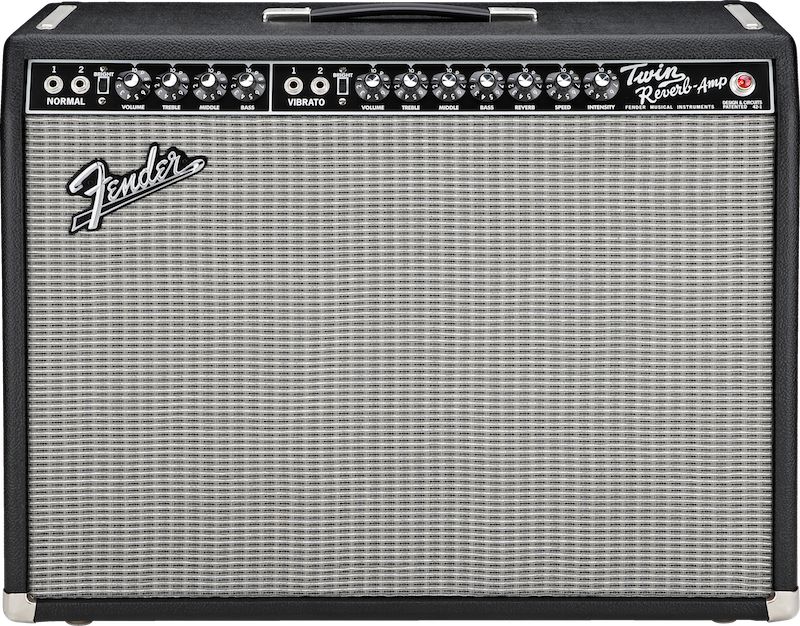 Fender '59 Bassman
Through the '60s and '70s, Fender's original Bassman was popular with rock, blues and country guitarists as an easy-to-use bass amp. It features wide stage coverage, good value for money, and a great tone. It was used by Kurt Cobain on "Lithium" with an Electro-Harmonix Big Muff Pi fuzz box to create the song's darker sound.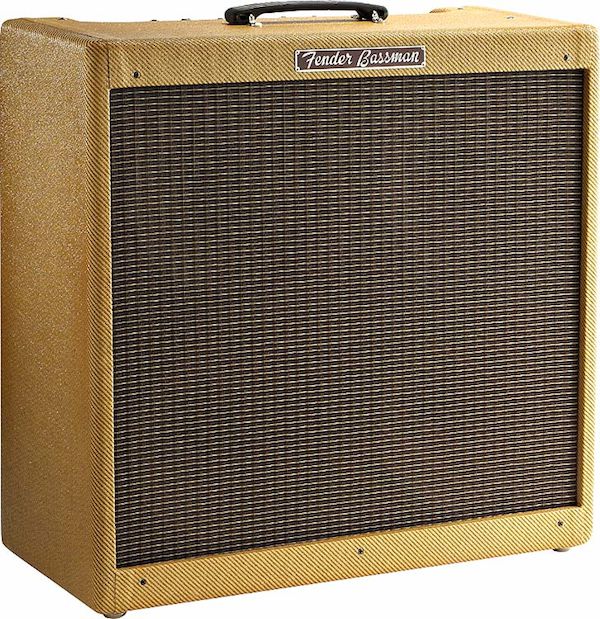 Marshall 1960A – 4 x 12 Slant Cab

Used by hundreds of rock musicians, Marshall cabinets are engineered with great sound, classic good looks and made to withstand the test of time. The first 4 x 12 cabinet was designed back in 1962, and since then thousands of these cabinets have been put to use by rock musicians. This angled cabinet was designed to sit on top of a straight fronted amp; thus the Marshall stack was born. They are known for their signature sound; the Marshall 'crunch'. Aside from the awesome power and sound, a special feature of the Marshall cabinets is the 'corner locking' of each joint, which helps to give them their incredible strength.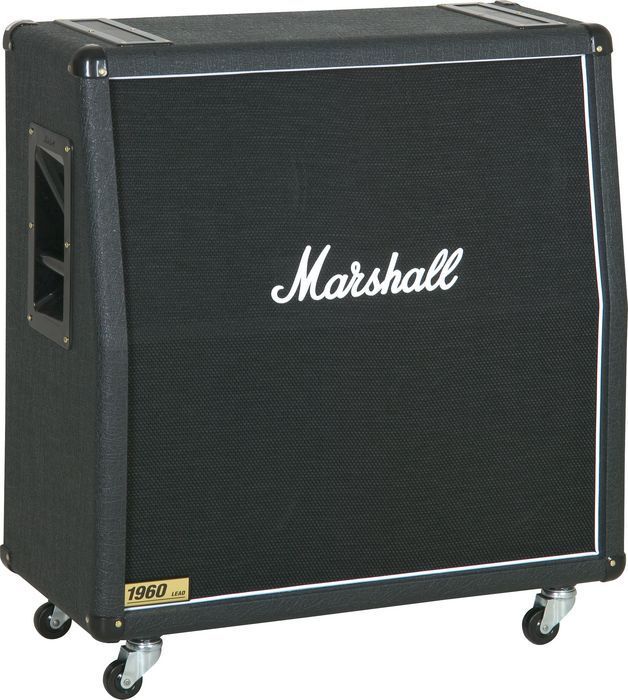 MESA/Boogie Studio Preamp

Kurt Cobain chose to use this preamp to record with, perhaps for its ability to produce sounds ranging from warm, smooth tones to shrieking leads. The preamp's design is based on an all-tube circuit, and features instant foot switching. The studio preamp can be used with a guitar amp, and rumor has it that many a grunge musician used it with the mid-range turned all the way up.


Pedals and Effects
Boss DS-1

A classic distortion stomp box; the Boss DS-1 was the first distortion pedal made by the Roland Corporation under the name Boss. The distortion is produced by a single op-amp circuit, and results in a hard distortion sound. Rather than producing a fuzzy tone, this pedal emulates a player's full range of dynamics. The pedal became so popular that Roland later produced the Boss DS-2, which features twin modes of distortion, allowing players to select between more mellow or screeching distorted tones.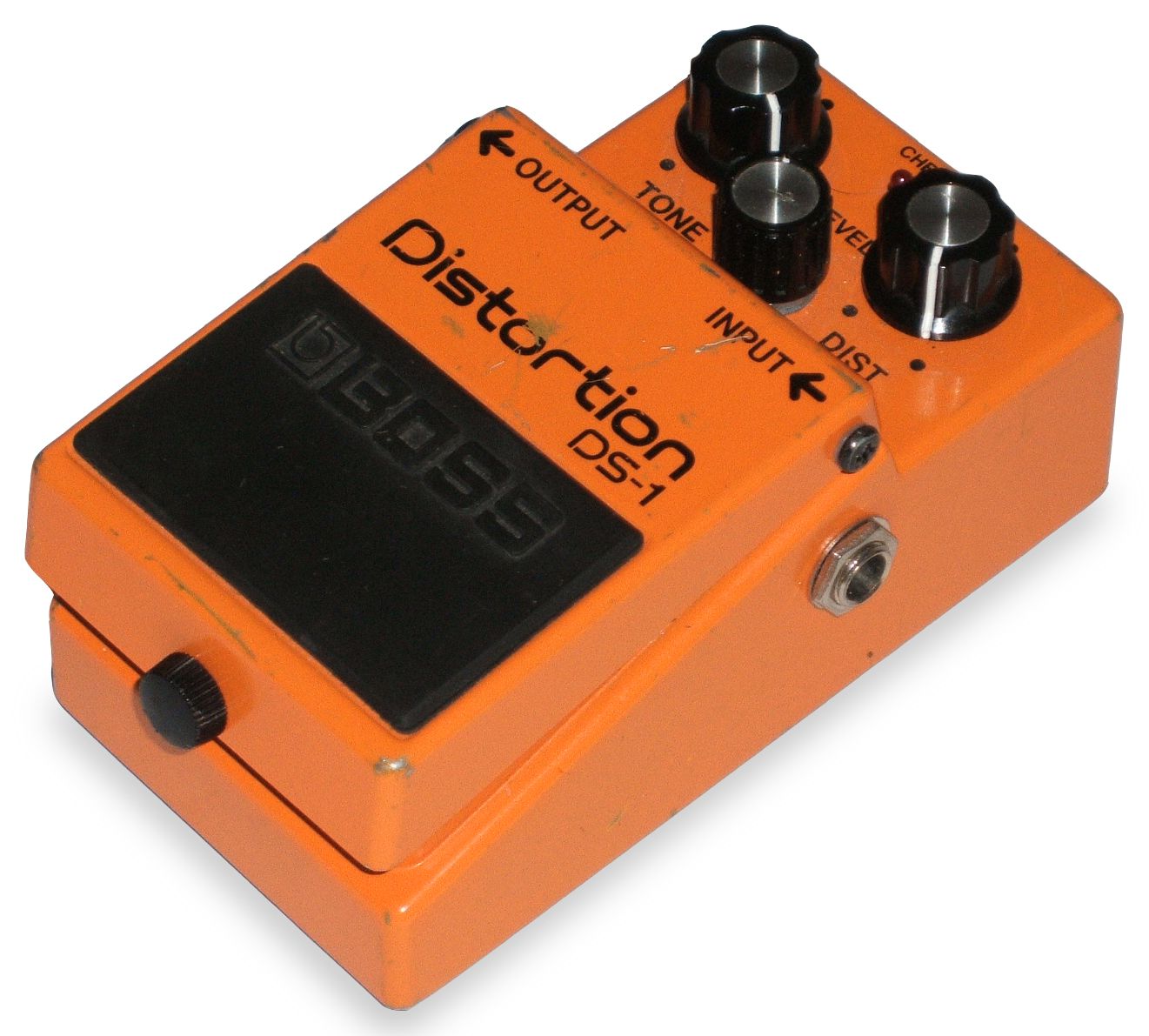 Electro-Harmonix Stereo Polychorus

This all-in-one pedal combines the best of many worlds, featuring a flanger, chorus, double tracking and filter matrix. It was used by Nirvana on many of their early recordings, possibly because of the wide range of sounds that the pedal is able to make. Multiple types of sounds can be produced on it, from sweeping flanges to out of this world, noisy sounds. As the pedal combines together many effects in one, there is a slight learning curve that new users will have to overcome to learn how to best utilize it. Once you figure out a few favorite settings, it's sure to become a mainstay in your performance arsenal.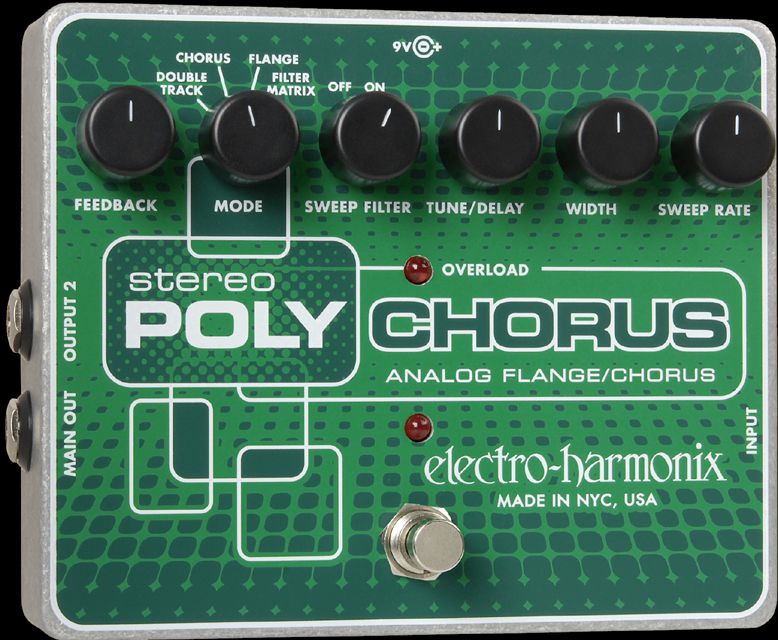 Electro Harmonix Small Clone Chorus

A classic analog chorus pedal, which was made popular by Kurt Cobain. The best feature about this pedal is really the supreme sound quality. It has a minimalist design, and features a depth switch and single rate knob. Its easy to use, but offers a wide spectrum of sonics ranging from classic chorus, to Leslie-like whirling tones to doubling effects. A staple stomp box of the grunge era whose an unforgettable tone is still useful for today's contemporary guitar recordings and performances.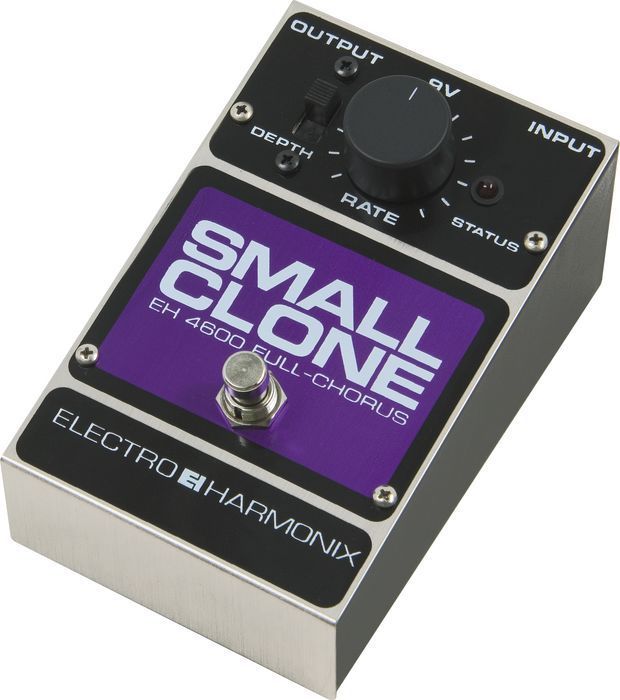 Electro Harmonix Big Muff Pi

The Electro Harmonix Big Muff Pi has been helping legendary artists create big, fuzzy recordings for more than thirty years, and was a important effects box during the grunge era. Originally used by players like Jimi Hendrix, David Gilmour and Carlos Santana, the stomp box quickly grew in popularity due to its distinctive tone and reasonable price. Electro-Harmonix was forced out of business in the early 1980s but the company re-opened again in the 1990s and the Big Muff Pi was one of the first effect boxes that was re-issued. The 'sustained grind' made the Big Muff Pi popular with bands like The Smashing Pumpkins, Dinosaur Jr, Bush, Mudhoney, Sonic Youth and Nirvana used it on songs like "Lithium". It features three simple knobs; volume, tone and sustain (distortion) The tone is rich, creamy, crunchy and all analog.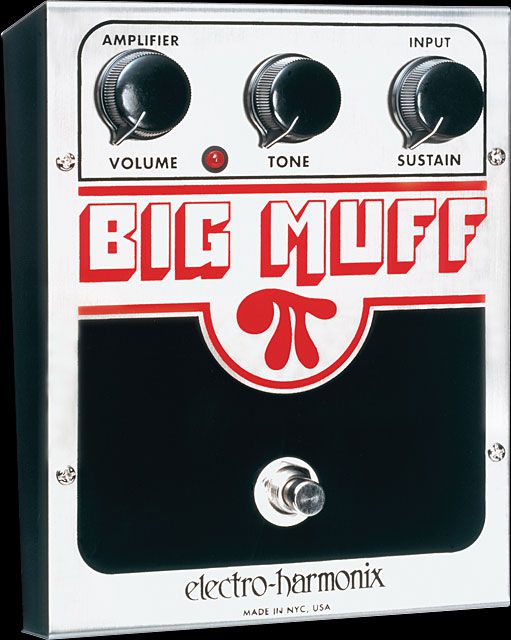 Pro Co RAT

Produced by Pro Co Sound, "The RAT" is a distortion guitar effects pedal that was developed in the late 1970s. Its a distortion pedal with a simple circuit that uses a single op-amp circuitry. The tone has generally remained the same since its invention; many players believe that earlier version of the RAT sound sonically superior. The RAT has been used by some of the best guitarists in the grunge scene, including Kurt Cobain, Thurston Moore and Krist Novoselic, as well as many other legendary players. It's also a popular stomp box for modifying and many players will have their RATs modded to create their own signature sound.