News reaches us of a forthcoming hardware recording unit that takes a different approach to many others - local or cloud-based recording, even without a computer. Here's what the developers say about Reclouder.
"Today recording audio can be complex and time consuming. You need to be an expert to record your entire band live on stage. It takes time to set up a multitrack recording device and rewire your instruments correctly using the available live mixer.

We know that feeling. That feeling of uncertainty. Will it record correctly? What about noise levels? What about gain levels? Can you manage this without your technician or engineer at your side? Will the recorded material be sufficient for your producer to really produce a satisfying result?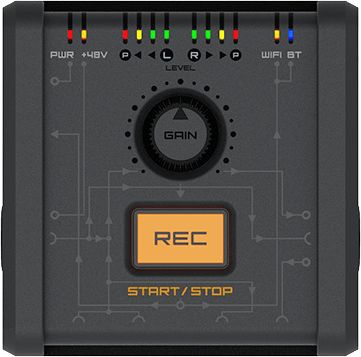 You want to focus on performing live on stage and ensure that your band is ready to perform the best gig for your respected audience. You no longer need to bother the live sound engineer of the venue or further frustrate your fellow musicians with yet another live recording ready to fail. You want to capture every single source of audio in the best possible way. You want to make sure it is properly recorded, synced and ready for processing when you arrive home."
What Can Reclouder Do For You?
Reclouder is build to record and only record on both SD card and in the cloud. Our pro grade preamp is compatible with your best mics, instruments and cameras. With Reclouder it becomes easy to record, from a single source or a complete wireless audio network with multiple sources. Now you can simply record your DJ set or band live on stage. Or upgrade your audio recordings for any given video project. It is fast and effective.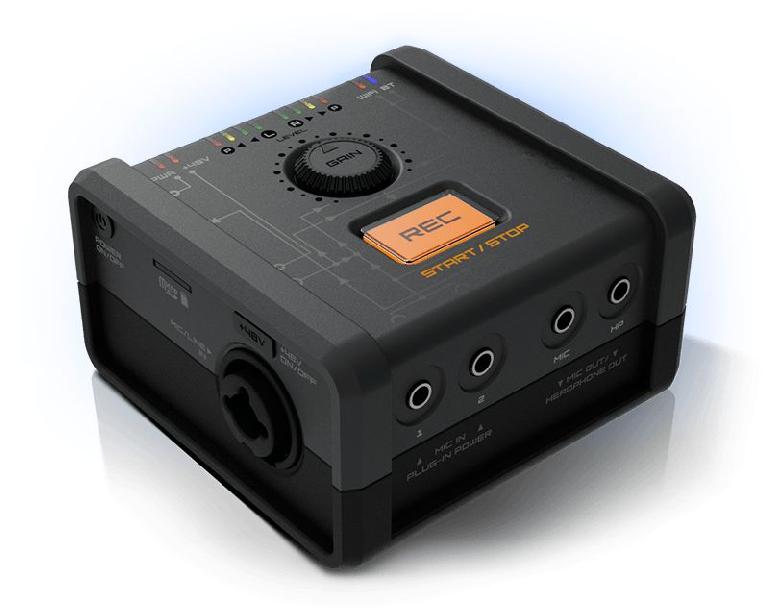 Reclouder functions as a Thru-box with build in recorder. This means you connect your mic or instrument to the input of Reclouder and wire further using the direct thru connection and you are good to go. It will seamlessly adapt to your existing setup. Simply integrate it in your current workflow. Really! Everybody can do this.
You can create a decentralized wireless recording network by connecting multiple Reclouders via Bluetooth. You can control this network with our mobile app. While you focus on creating music and capturing sound, a cloud session is created. Every session consists out of multiple tracks. Every track represents one Reclouder.
When connected to your preferred Wi-Fi network, Reclouder will automatically upload into this cloud session. Eventually, you will store all your audio files in the cloud. From this cloud you can grab the raw recordings for further production. Or just grant permission to your producers that can do the work for you. It is as easy as a breeze.
In The Cloud?
Remember iTunes? That was the time everyone downloaded music on computers with hard disks and transferred music to portable MP3 players. Today, everyone is streaming music directly using their mobile devices. You can listen to music anytime, anywhere and you always have access to this amazing cloud catalog. Without computer. Without hard disks.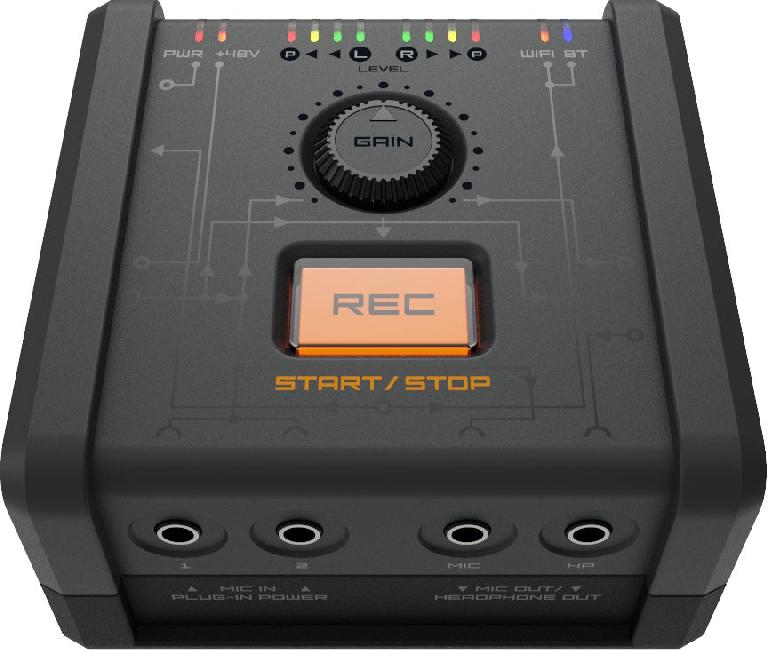 We think the same goes for recording music. Why use hard disks, file transfer and complex equipment if you can simply use our portable recorder and connect it to the cloud? You can record anytime, anywhere. Create an entire cloud music archive and share access for further production of your material.
When you are recording with Reclouder you will have access to your personalised cloud service. This is the place where all your recordings will be clearly documented. Uploading will be done automatically. The waiting for files to be transferred from your SD card to your computer is over.
Stop worrying about a complex multitrack recording setup. Don't even bother bringing your laptop and audio interface to your gig. You no longer need to pay for features, complex menus and microphone capsules of your multitrack recorder you will never use.
Features
Reclouder hardware
Standalone two-channel audio recorder
Professional mic pre-amp for high quality audio
Compatible with all microphones (studio / live / video)
One-touch device control and record activation
Record instantly on integrated SD and SDHC cards up to 32 GB
Upload simultaneously into the cloud with Wi-Fi internet
Unlimited device expansion for endless multitrack recording
Never miss exciting moment with smart record functions
Low profile and sturdy hard design for heavy usage on stage
Mountable to DSLR or camcorder with optional accessory
Mobile App
Compatible with Android and iOS smartphones
Link an unlimited amount of devices with bluetooth networking
Control the entire audio recording network with one touch
Start / Stop all units from the palm of your hand
Track, session, storage, device & user management
Cloud Service
Secure multitrack storage in the cloud
Start, pause and resume cloud uploading anytime with auto-sync upload
Automatically synchronise multitracks in same session
Compatible with all DAWs and audio production software tools