Rebel Technology, based in London, have pushed the boat out with their three new synths, Magus, Wizard & Alchemist. These three are all on Kickstarter with pledges for the Alchemist starting from just £90 all the way to the Magus for £420.
At time of writing the Magus is 51% funded with 26 days to go.
UPDATE: Within 48 hours of this article going live the Magus Kickstarter has been 101% funded already!!
Here's what you need to know about all three of these cool, but powerful and flexible synthesizers:
Magus Synthesizer Toolkit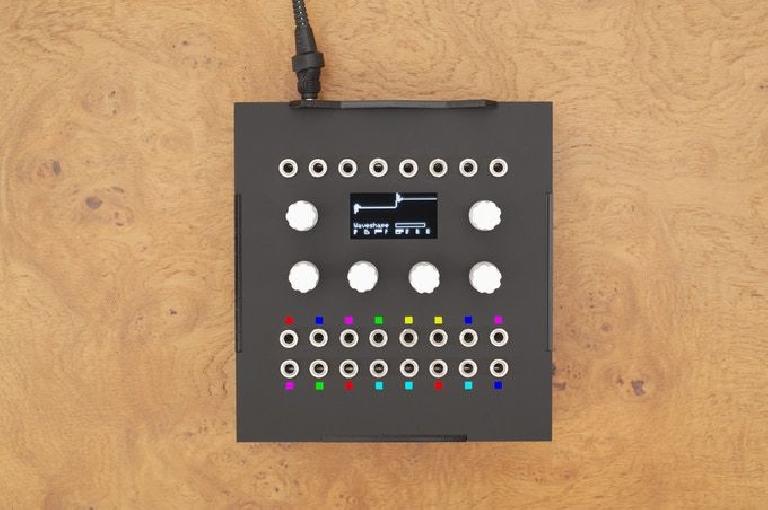 The Magus is like having a compact modular synthesizer without being limited by the modules you've got in it.
Unlike traditional synthesizers, the Magus doesn't confine itself to a fixed function or paradigm. Whether you want granular, additive, FM, subtractive, spectral, chaotic or stochastic synthesis, Magus gives you the freedom to pick the right algorithm for the job and then lets you loose to patch up a storm.
Enjoy the creative power of a hardware synthesizer with the flexibility of audio plugins.
If our existing library of algorithms doesn't do it for you, you can even create your own, for truly unbounded creative freedom. And you can use any one of more than two hundred patches from our library as a starting point. Patches can be authored in Max Gen, Pure data, FAUST or C++, giving you an impressive range of powerful musical programming tools to choose from.
Wizard Minisynth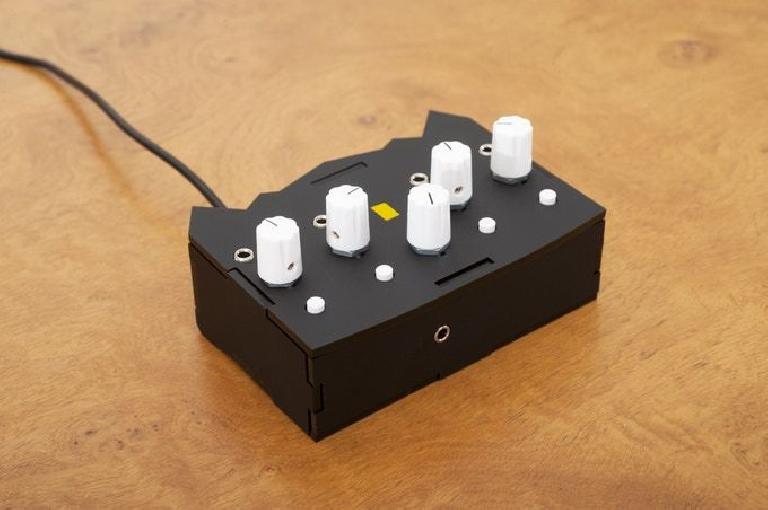 The Magus' little brother is the Wizard. It runs the same patches and is also patchable as well as programmable. This means that you can change the signal flow on the fly and connect it to other kit. It is incredibly compact but still sports five assignable control knobs and four buttons, and a total of six patch points.
Like the Magus it has both USB MIDI device and host connections so that you can plug your favourite controller straight in - be it keyboard, drum pads, sequencer, grid, or multidimensional controller. It makes an excellent stand-alone synth or effects unit and has huge integration capabilities.
Alchemist Microsynth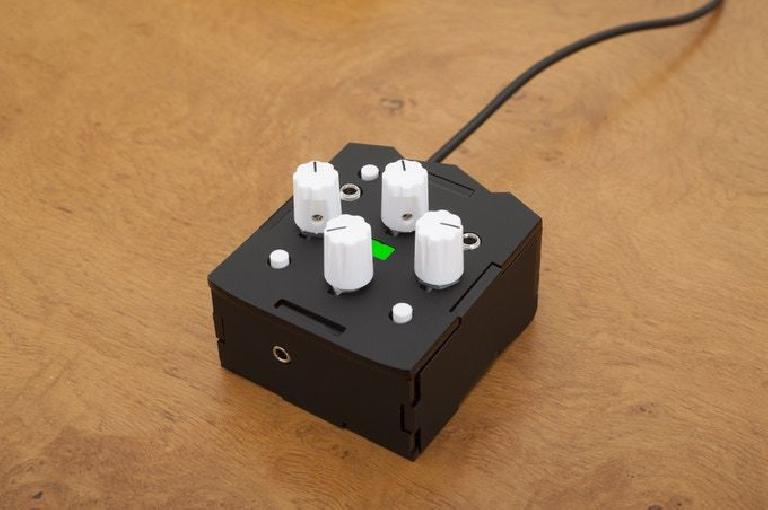 The Alchemist is the baby of the family, but it packs a powerful punch. With four knobs, two trigger buttons, one mode button and trigger and CV inputs it amazingly still fits in your hand.
All three devices have a USB socket and can be powered by USB or by an external DC supply.
Patch Library
The Magus, Wizard and Alchemist are all built on the Rebel Technology OpenWare firmwareand can run the same patch programs as two of their existing products: the OWL Pedal and OWL Modular. This means that their entire library of more than 200 patch programs is ready to use right now!
To load a patch, simply plug in the USB cable and load it directly from the web, or download it as a MIDI Sysex file.
You can also create and edit patches directly in the browser, or if you prefer, simply upload the source files. Use our online compiler, then load, store, test, download and share the patch online!
For Cycling '74 Max users it is even easier: there is an OWL package available from the Download Manager that lets you compile and load Gen patches straight onto the device. Pretty cool, huh!
We'd really like to help you get started, so we have made a collection of tutorials for anyone who wants to create their own patch programs in Max Gen, Pure data, FAUST or C++.
Technical Specifications
48kHz 24-bit stereo audio
32-bit floating point DSP
Powerful ARM Cortex M4 processor
8 Megabyte RAM
Latency down to less than 1 millisecond
3.5mm stereo headphone / line level output
3.5mm stereo line level input
20x 12-bit bidirectional CV patch points (Magus only)
128x64 OLED display (Magus)
Dual mono audio inputs and outputs (Magus)
2x CV in and 2x CV out, 12-bit (Wizard)
1x trigger input, 1x trigger output (Wizard)
1x trigger input, 1x CV input (Alchemist)
USB MIDI Host interface (Magus and Wizard)
USB MIDI Device interface
16x RGB LEDs (Magus)
1x RGB LED (Wizard and Alchemist)
DC Power Jack, 2.1mm centre positive
Rebel technology estimates deliveries for Alchemist will begin in June, Wizard and Magus in July and the eurorack edition of Magus in August 2018.