The thing that has always set Reason apart from other DAWs has been its in-house approach to generating and processing sound. But times change, and so does Reason. Where once it didn't record audio, now it does. And remember how it doesn't do plug-ins? Well, it still doesn't, or not exactly. The Reason 6.5 and Reason Essentials 1.5 updates do however bring something completely new and game-changing to the software – Rack Extensions.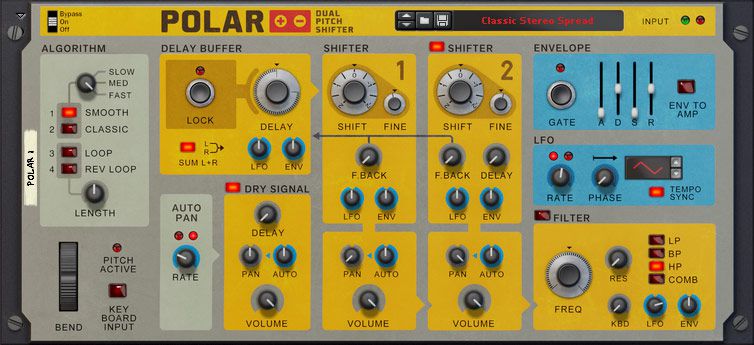 Believe it or not, you're going to start seeing some unfamiliar modules in your Reason rack…
The Props have opened up Reason's Rack to developers, enabling them to create instruments and effects with all the flexibility and functionality of Reason's own modules. They live alongside all your favorites, and integrate seamlessly into your projects. They're not plug-ins, these are Reason modules developed by third parties like Korg, Rob Papen, Sugar Bytes, FXpansion and many more. Remember when you had to ReWire to another host to use your favorite plug-ins? Propellerhead just took a step towards making that a little less necessary in future.
Extensions are found in the new Rack Extension Store on the company's website, and managed through your licensed user account. Here's a neat trick though; you are able to try any Extension out for 30 days before deciding if you want to buy it. Simply click the "Try" button on a module's page and it becomes available in Reason, downloaded and managed through the Authorizer app. Module pages have detailed information and audio examples, so you can get a good idea of what something is going to do before you download it. The walled garden online store idea that works from within an application is something that Apple has shown can work really well, and the Props look to have done an excellent job with it too.

How cool is this?!
Once Extensions have been dowloaded, either as fully functional trials or purchased versions, they become available for use in your projects and have all the functionality of regular modules. Spin the rack round, make audio and CV patching decisions, and take advantage of native undo. Plug-ins don't often feature an undo option but here, Extensions do. You can also automate them and do anything you'd normally do with Rack modules. The Create menu and Tool window have had tweaks too, organising Reason's ever-growing list of modules into more manageable categories. The Browser now also has a special Rack Extensions category, letting you leap straight to your downloaded modules.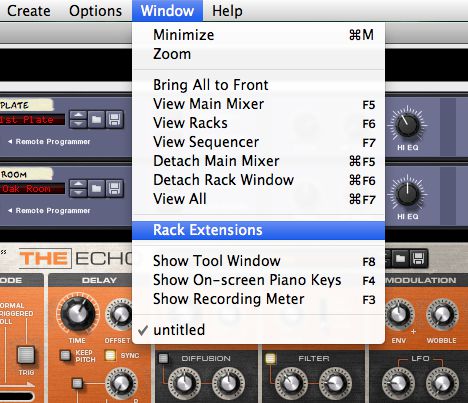 The new Extensions options have been seamlessly integrated into Reason along with a few other cosmetic tweaks.
The Props have got some big names on board for the launch of Rack Extensions, and they're even giving the Pulsar LFO module away for free for a limited time to get you started using the new system. This feels like a big milestone in Reason's development and is certainly as important as gaining audio recording in the software's history. In overcoming the one thing that a few people still griped about – a limited sound set – with a potentially limitless new supply of effects and instruments from professional developers, the only way from here for Reason must surely be up. Updates for registered Reason 6 and Reason Essentials users are free and for owners of previous versions, fairly inexpensive. So you have no reason not to get started…

Pulsar is free for a limited time…