Senza dubbio, youve già spaccata
Il Pulverizer
The Alligator rende tutto ritmica. Provate a cantare una nota intera per un microfono, registrare, e quindi eseguirlo attraverso un coccodrillo. Youll la vostra danza propria voce!
Ma se si guarda da vicino entrambi i dispositivi, youll comincia a scoprire che hanno utilizza molto di più di compressione e gating. Possono essere filtri, unità di ritardo, e altro ancora. La Propellerheads davvero progettato queste unità di essere multi-FX dispositivi in ​​molteplici modi.
Sorprendentemente, il dispositivo semplicemente conosciuto come The Echo non fa eccezione ... Scherzi a parte, quando si guardi e iniziare a giocare con lo pensi, Bene, il suo solo un ritardo unità. Niente di speciale che qui ...
Ma, thats non solo il caso, la sua realtà molto di più. Ill ti mostrano che in questo tutorial, come apprendiamo come l'Echo può essere utilizzato anche per la distorsione.
Fase 1 - Scegli il tuo Sorgente
Questo esercizio funziona con qualsiasi cosa, da voce al banjo. Per questo particolare esercizio, Im andando a correre questa linea synth attraverso la mia unità Echo:
[Audio id = "9446"]

Questa linea di synth è prodotta da un Thor. Sentitevi liberi di usare qualsiasi cosa youd piace correre attraverso il tuo dispositivo Eco.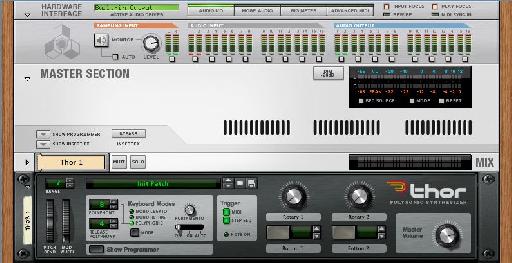 Fase 2 - Creazione di un Echo
Ora Vado avanti uno creare un'unità Echo per il mio Thor.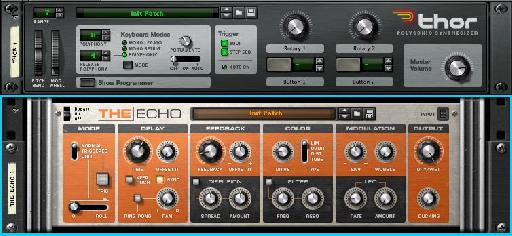 Se avete impostato le preferenze di Reason per caricare automaticamente i preset per qualsiasi dispositivo che si crea, youll vuole andare avanti e fare clic destro sul Echo e selezionare Inizializza Patch.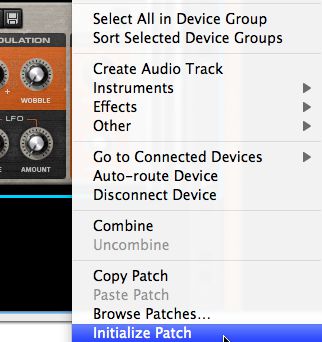 Fase 3 - Consente di Drive It
Per prima cosa, anche andare avanti e girare la sincronizzazione off nella sezione Delay di Echo, e poi girare il Tempo tutto fino in fondo. Bene anche ruotare la manopola commenti fino in fondo pure.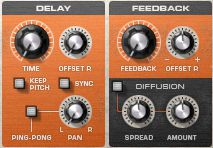 Ora

Si può tirare indietro il disco, se troppo per l'origine andando a l'Eco. Im basta aumentare il mio perché mi piace come synth che suona quando distorta!
Fase 4 - Lets Mod It!
Okay, ora, heres dove le cose si fanno ancora più interessanti: nella sezione LFO di modulazione, manovella tuo Tasso a circa 04:00-5:00 e leggermente aumentare la quantità a piacere.

Sicuramente si sentono liberi di sperimentare con le impostazioni LFO. Si noti che possono facilmente prendere il vostro segnale venga distortedin il solito senso amplificatore per chitarra dei wordto improvvisamente rendere il vostro segnale alieno e strano. Si può godere il secondo di più!
Ora, consente di check it out!
[Audio id = "9445"]
Notate come molto più aggressivo e vivo questo synth è ora! L'Eco non è realmente un over-the-top dispositivo distorsione. Ma ricordate: tutto quello che devo fare è aumentare il tempo e il feedback e improvvisamente l'Eco è un dispositivo distorsione eco.
E, si può andare oltre: la Echo ha anche la sezione Filtro pure, che può facilmente aiutare a plasmare la vostra sorgente di ingresso a qualcosa di sporco che si trova anche ben all'interno del mix.
Se youd Per saperne di più, verificare e controllare le Motivo 6 203: L'Eco guida-video !