All over the internet, the emphasis in evaluating new libraries is "how real does it sound?" My response is to advise users to focus on making it sound good, not real (and no, they are not always the same).
I learned this lesson back in the early 90s when I was scoring the TV series "Zorro" (shameless promotion alert: now available on DVD). I had a smallish orchestra, about 24-piece, that I was augmenting with samples from the Emulator III and some synths, especially the Memorymoog (see Pic. 1).
The Memorymoog was quite simply a wonderful sounding synth with a warm round sound that no samples of the day could match, I found that by doubling my real cellos with it I got a sound that I loved. Did it sound more like a real cello section after adding it? No, it did not. It sounded cello-ish. But it gave me the emotional wallop that I would have utilized a larger cello section for and to this day people still tell me how good it sounds.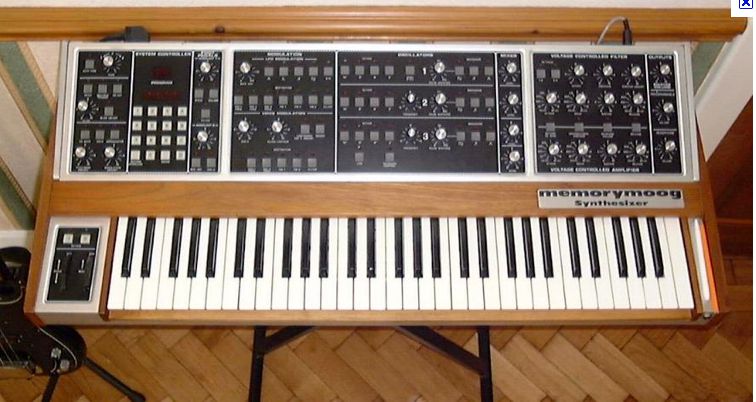 As for sample libraries, the pursuit of "real" is illusory. Obviously, you do not want them to immediately sound so fake that it calls attention to that fact but very few modern libraries do. Does EastWest's Hollywood Strings sound more real than Audiobro's Los Angeles Scoring Strings, VSL's Appassionata Strings or Kirk Hunter's Concert Strings II, for instance? In my opinion, no, not in the hands of equally skilled users. But they most definitely sound different.
And this only makes sense. After all, if you listen to the same concert hall piece recorded by the Berlin Philharmonic, the New York Philharmonic, or the Boston or Chicago Symphony Orchestras, they will all sound somewhat different. Even the same orchestra may sound different with different conductors at different time periods.
If you think about recording a violin section to achieve "real", I think you can understand why this cannot be done in a completely satisfying way. Here you are, trying to sample a bunch of really great players who bring a lifetime of experience and knowledge of their instrument: The instrument itself, which may have a very different tone, the techniques the players use which even with the same articulation cannot be 100% identical because they are human beings, and the artistry and emotions of the player.
As skilled as today's sample library developers are, there is simply no way for them to capture all this. What they can do is capture a very personal sound that different users will have a positive or negative response to. There are no rights or wrongs here, we like what we like. They also can have a workflow that again different users will like or not like, different CPU demands, etc. At the end of the today however, most users will gravitate to the libraries whose sound they like best. They may say they like it because it sounds more "real" to them, but this is certainly not empirically true and is highly subjective. What they are really saying is that it sounds better to them.
Personally, I love the sound of EW's Hollywood Strings to distraction. (In the interest of full disclosure, I work part time for EastWest as their Online Coordinator, but I will ask you to take me at my word that this does not affect what I write next.)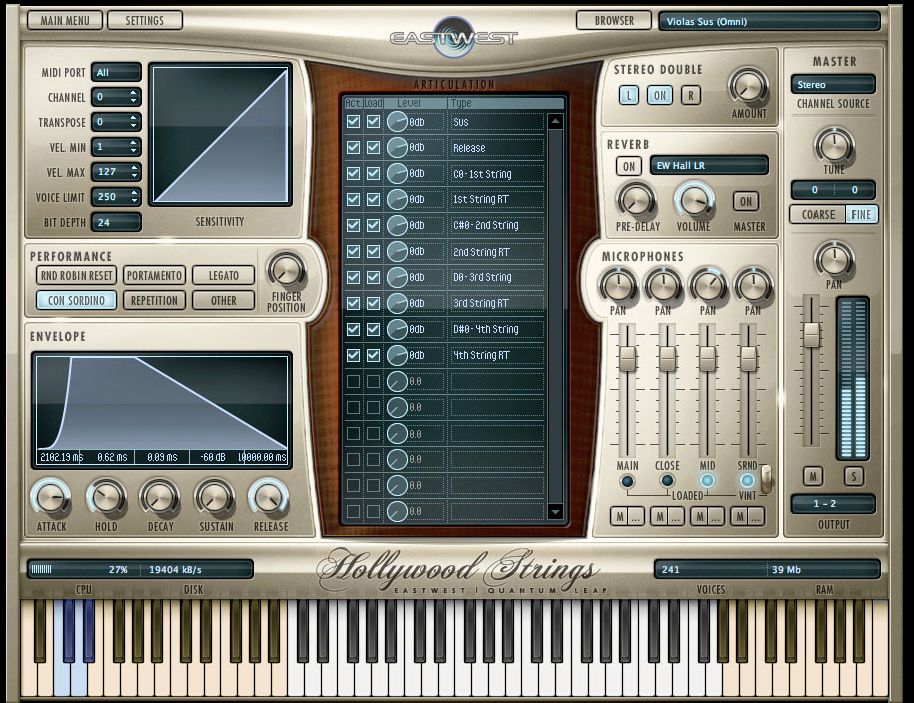 When I first heard it, what immediately grabbed me was not how "real" it sounded, but how lush the tone was and how good the room it was recorded in sounded. I mostly get hired to compose "pretty" music and it was immediately apparent that with this library, I would be able to do that more easily and effectively for my clients. Now the very properties that draw me to it may be the same ones that draw another potential user away from it and towards another, and that is fine. There are a lot of wonderful choices and I use several string libraries, sometimes separately and sometimes blended together, depending on my perception of what the music I am composing needs. But the aesthetic pursuit of "real' is never factored in for me. They ALL sound real if I use them well and all will sound obviously fake or "synthy" if I do not. With sample libraries as with real players, you need to write for the players.
To paraphrase a line from "Jerry Maguire", "Help THEM help YOU." Make them sound good.