Es gibt nicht so etwas wie ein kostenloses Mittagessen ... Anscheinend niemand gesagt, dass Native Instruments. Und in Einklang mit dem Geist von Weihnachten hat das Team über bei Native Instruments eine neue Reaktor Instrument, Mikro Prism, kostenlos veröffentlicht!
Das Instrument der Reaktor 5 Spieler umfasst 70 Presets, dass einige ganz wunderbare Klänge direkt aus der Box zu erzeugen. Natürlich können Sie zwicken, Schimmel und formen die Töne in das, was Sie mit dem Einbauschrank Simulation, Filter, Flanger, Echo-und Hall-Effekte wollen. Ich liebe auch die Fähigkeit zu morphen zwischen zwei verschiedenen Presets.
Read on to find where to get your hands on this great free instrument.

Wo bekomme ich sie?
You can find out more about Mikro Prism here.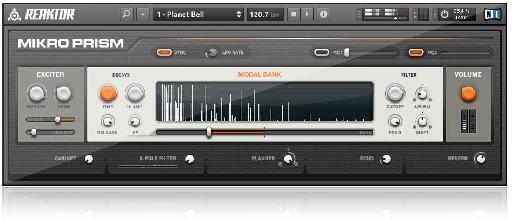 Download the Mac version
here
.
Laden Sie die PC-Version hier .
Was Sie sonst noch brauchen
If you've already got Reaktor 5.5 (retail version) you can skip this and go make sound! If not, it's important to note that Mikro Prism is an instrument that requires either Reaktor 5.5 or the free Reaktor Player. Reaktor Player will run inside your DAW / plug-in supported host software like Logic, Cubase, Ableton, Pro Tools, etc.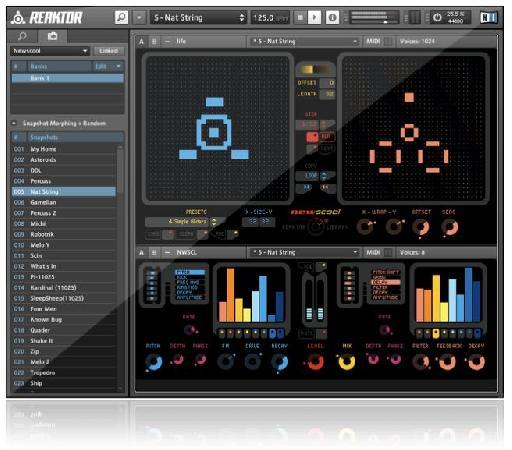 Download
Reaktor Player here
.
Was sonst bekommen
Reaktor frei kommt bereits ab Werk mit einer Auswahl von über 200 Presets. Aber wenn Sie mehr wollen, dann schauen Sie in den anderen derzeit verfügbaren freien Instrumenten und Effekten zur Verfügung.
Herunterladen Reaktor Spark (synth) hier .
Laden Sie die Finger (Multi-Effekt) hier .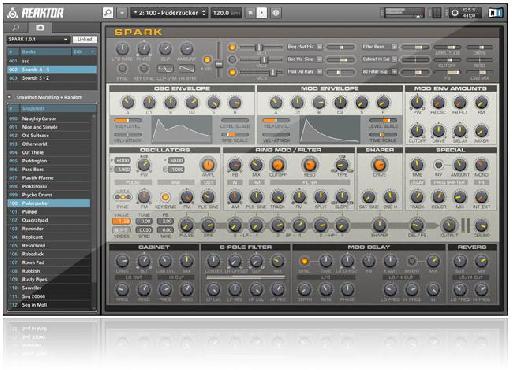 Willst du in den Griff zu Reaktor und dem Rest der Native Instruments Komplete bekommen? Dieses Tutorial ist von wesentlicher Bedeutung betrachten !
Sind Sie bereit, tiefer in die modale Synthese und die wunderbare Welt der Reaktor? Check out this Native Instruments TNT!