We use technology for many tasks in our daily life. From communication, to basic daily tasks, it can make life much easier. Music is another area that technology has greatly improved. Within every music application out there, there are tons of instruments, effects, loops, sounds, etc.
One thing technology cannot help you with, however, is creativity. And when I say creativity, I mean creativity that is needed to write a song, creativity that is needed to write lyrics. Also, creativity to create killer bass lines, riffs... Hooks. It is in the latter that I may actually be able to help you.

Reason, a longtime favorite application of mine, believe it or not, can actually help you come up with melodies at a moments notice. These melodies are royalty free, and within Reason these melodies are never ending. How? Through randomization!
In this Quick Tip, I'll show you how to swiftly and easily take advantage of the randomization feature of the Matrix, within Reason, to make a quick and easy bass line.
Step 1
In an empty Reason rack, create a Mixer 14:2 (because it's just good practice), a Subtractor, and a Matrix. Also, make sure you set Reason's tempo to a comfortable tempo for the song you're wanting to create. In my case, I'm choosing 100 BPM.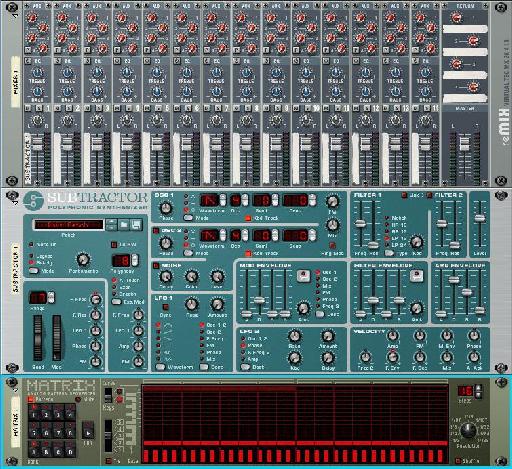 Step 2
Choose Trance Bass from the Reason Factory Sounbank/Subtractor Patches/Bass. This isn't the best patch on the planet, but it works for this exercise in the sense that it only has one note of polyphony. This keeps it from clashing with other notes.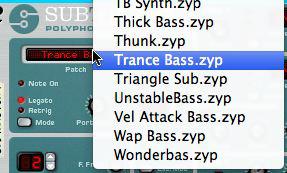 Step 3
Click on the Matrix so that the blue field appears around it. This just means that you've put focus on the Matrix, and that the Edit menu and key commands are now intended expressly for the Matrix.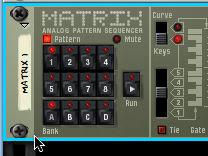 Step 4
Hold down the Command key on your keyboard and tap R. For keyboard shortcut hot shots, it's simply Command + R. When you do this, you'll notice that the Matrix suddenly gives a very erratic picture on it's screen. What's happened is: It's created a random pattern, which is basically a melody created out of thin air. Not only are the notes random, but the Gate time (how long the note is held) and the Velocity (how hard the key is hit, or how loud the note is) are also random.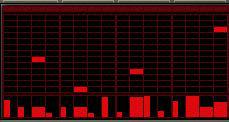 Step 5
Now, try drawing straight lines in to the pattern that was created. Don't think about it too much, just draw.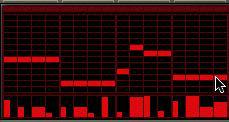 Step 6
When you're done, select the next pattern on the Matrix and Command + R again. Knock out 8 different patterns without spending too much time. When you're done, go back and listen to the different patterns you created. I guarantee you will find at least two that will be song worthy.

For best results, I'd also recommend saving, and then coming back a day later to listen to the different patterns. This gives you a chance to listen with fresh ears, so to speak. Oftentimes I find some great potential for song building, and sometimes I'll find fodder for songs I'm currently working on. Remember, you can always use the Command + C function to copy a pattern from one song, and then Command + V to paste in to another Matrix.
All in all, this is a great trick for when you just don't know where to start, or what to do next. Enjoy!
Learn the tech stuff and unleash your creativity with these Reason tutorials.