Es ist erstaunlich, wie viele Loops von Drums, Percussion, Gitarren-Riffs und mehr mit kommen Reason . Es gibt so viele, in der Tat, dass es wirklich einfach, Songs aus den mitgelieferten Loops zusammen gemacht zu bauen ... Und viele Menschen tun.
Sometimes, you may run in to situations where you are working on a new song, and realize that a loop that you used on another track would work perfectly in this new song.
But won't your adoring fan base notice that you're using the same loop a lot?
Dies ist ein Bereich, in dem die Schleifen in Reason sind extrem leistungsstark! Da die Schleifen in Reason tatsächlich Rex-Dateien können Sie sehr einfach in alle neuen Loops umstrukturieren, weil sie teilweise aus MIDI gebaut.
In diesem kurzen Tutorial, würde Ich mag Ihnen zeigen, eine einfache Möglichkeit, schnell eine neue Schleife aus einer bestehenden Schleife.
Schritt 1
Erstellen Sie einen Mixer 14.02 (anstandshalber) und Dr. Octo Rex .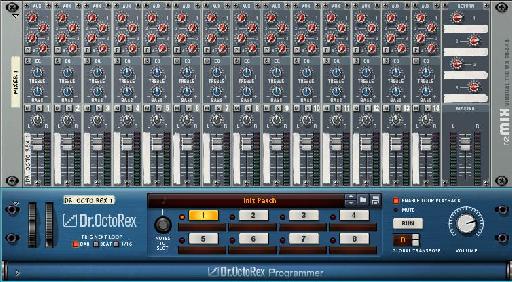 Schritt 2
Drücken Sie die Browse Patch-Taste auf Dr. Octo Rex und laden Acoustic Drums / College 130-1 von der Dr. Octo Rex Patches Ordner.

Schritt 3
Öffnen Sie die Dr. Octo Rex-Player durch Drücken auf den kleinen Pfeil in der linken unteren Ecke. Dann drücken Sie die Copy Loop-Taste Track. Dies wird 4 Kopien der Schleife innerhalb Ihrer Sequenzer-Fenster landen, oder mehr oder weniger, je nachdem wo Sie Ihre Schleife Locators positioniert waren beim ersten Starten der Übung.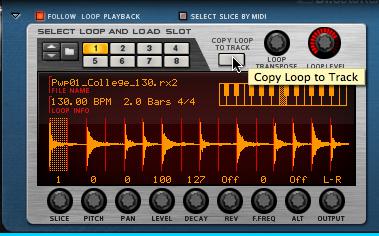 Schritt 4
Legen Sie Ihre Schleife Locators am Anfang und Ende einer Schleife Wiederholungen, dann auf die Loop-Funktion für den Transport bar machen. Dies wird uns erlauben, diese eine bestimmte Schleife kopieren immer und immer wieder spielen in den Sequenzer. Wählen Sie dann die Schleife selbst.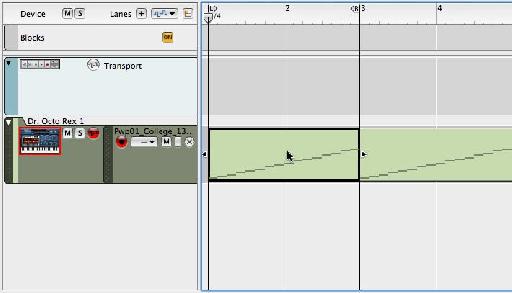 Schritt 5
Deaktivieren Sie die Loop-Wiedergabe auf Dr. Octo Rex, indem Sie das Kontrollkästchen Loop-Wiedergabe-Taste. Wenn es nicht rot leuchtet, ist die Funktion ausgeschaltet. Dies wird die Dr. Octo Rex vom Spielen auf der Schleife Kopie unten zu halten, wenn wir die Start-Taste zu treffen.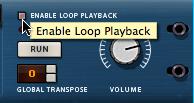 Schritt 6
Drücken Sie F8, um die Öffnung des Tools-Fenster. Vergewissern Sie sich, auf dem Sequencer Tools-Seite des Tools-Fenster. Im Alter Hinweise aus den Tools Page, setzen Sie den Betrag auf etwa 40% ein, und drücken Alter.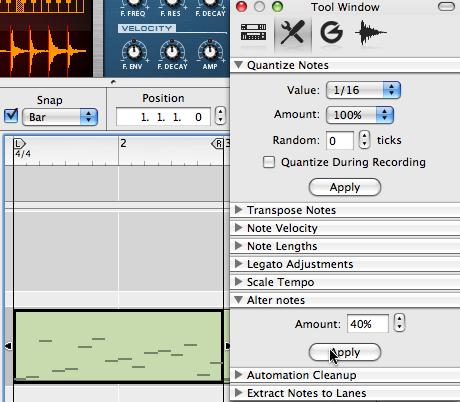 Versuchen Sie, die Schleife nun, da er mitspielt, versuchen zu verändern Notizen wieder und wieder. Wenn Sie eine Schleife Sie aus dem Alter Notizen-Funktion zu erhalten, kopieren Sie einfach die Schleife an einem anderen Ort, und drücken Alter Noten wieder. Sie können neue Loops ganzen Tag lang, indem Sie einfach 'Alter Notes'.
Ich würde auch laden Sie ein, die Alter Prozentsatz auf verschiedenen Stufen einstellen. Kleinere und höhere Zuschläge erhöht, wie extrem die Veränderungen in der Schleife sind.
Dies ist ein wirklich Spaß und einfacher Trick für den Aufbau verschiedener Drum-Parts für einen Song. Sie können generieren füllt, Pausen, und immer du tust es nur durch einen Klick!
Erfahren Sie mehr Reason Tipps und Tricks.