In this Quick Tip, I want to change course a bit and go a little deeper by exploring what some of the more powerful devices in Reason can do to help you reach your production goals.
There are many ways that one can go about simulating reverse drums and there is more than one device in Reason that can produce this effect for you. I am going to be using a NNXT Sampler and the RV7000 Advanced Reverb. I have selected these two because I find that these devices may be the most powerful and versatile of all the "core" Reason devices.


Step 01

What we are going to do first is add all of the needed devices to our rack. These will include our Mixer, The RV7000 reverb and the NNXT Sampler. You can allow all of these to be auto routed, as there is no need to do any special connections for this example. You should have a rack that looks like this: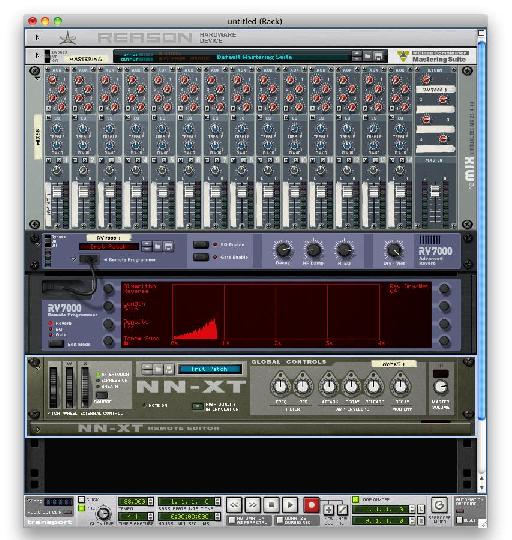 Step 02

The next step is to set up our parameters for AUX send on our mixer and the specific parameters on the RV7000. Note that these parameter settings will be approximations and I would suggest you experiment in order to find the exact sound you are looking for. On our Aux send on mixer channel 1 we want to set it somewhere between 85-95. This range should allow for a clear example of the effect we are going for.
Step 03

Next we'll need to set our RV7000 parameters, but first let's take a look at what these parameters are on the RV7000:


What see here on the front panel are EQ enable, Gate Enable, Decay, HF Damp, Hi EQ and a Dry/Wet control. Let's set these up.
Leave the EQ enable and the Gate Enable off
Decay: 90-95
HF Damp: 15-22
Hi EQ: 39-45
Dry/Wet all the way up to 127.
Step 04

Now let us open the Remote Programmer. This may look a little scary to some people at first but that's why we have tutorials for us to experiment with. I digress....
Let's set the Algorithm to reverse skip the next know for now and go to density and set that to the full 127. Now turn the tempo sync ON. What you now notice is that the length parameter (the one I said to skip) has turned from whole numbers to a fraction. Set that fraction to 5/16. Lastly we are going to set Rev Dry/Wet to 64:

OK we have set this up but what about the sound for it? I have a sample of some drums you can listen to the original drums below:
Step 05

Now with your own drum file open the NNXT Remote Editor and click Load Sample. You can see below that I have gone ahead and assigned this sample to C3 on my midi controller. Now when I trigger the sample it sounds like this: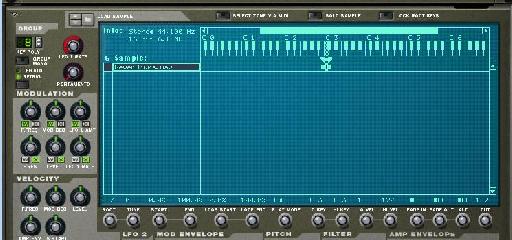 There you go, some reverse drums. As I have previously mentioned this is a basic technique for achieving this sound and through manipulation of the above mention parameters you may come across something even more interesting than this effect.
Don't forget to play around with the parameters in the NNXT as well to refine or completely depart from this sound for some exciting results. That's all for now. Until next time... Stay Creative and check out the Reason tutorials here to learn much more!