If you are a Reason or Record user you'll be glad to know you are in possession of one of the best groove engines in the business. So, if you are finding that your music is a little lifeless or robotic and you want to inject some soul then you really should become intimately familiar with the 'ReGroove' mixer.
Read on to find out more...
01 - The concept of the ReGroove System
Many other DAWs include systems to apply grooves to your MIDI or audio parts but many of them are destructive in nature, meaning the results are permanently imprinted onto your performances. None of the systems in other software are quite as flexible and easy to use as the ReGroove mixer.
The ReGroove system allows you to apply new groove templates to just about anything you can play back in Reason and it does it in real time and can be edited, changed or completely disabled at any point. You can also apply a large number of different grooves to the various elements in your mix.
You can even extract groove DNA from any loop, MIDI or audio in your library but a good starting point is using groove templates from the Reason library, let's take a look at how you load these up...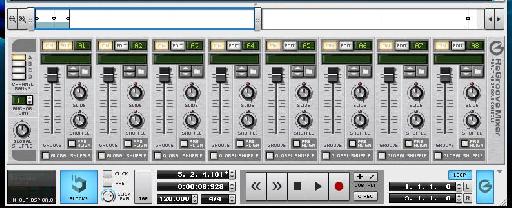 02 - Loading Grooves
The Reason library contains a good number of groove templates to get you started. These can be loaded by accessing the ReGroove mixer (using the large 'G' logo in the lower right of the transport section) and clicking the load icon in any of the 'channels'.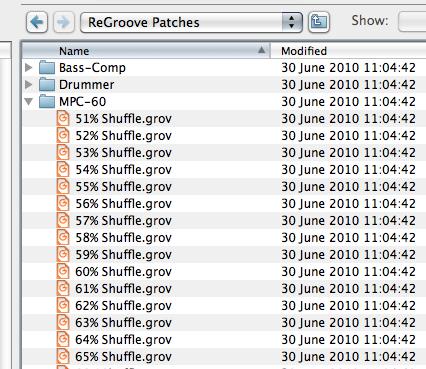 The library contains an excellent selection of both human and machine based grooves and you can even dial up templates from the legendary Akai MPC samplers. Nice.
With your new groove loaded you can adjust the intensity of its parameters as you see fit. It's best to start with the main fader turned down and then slowly increase this value as the sound is playing.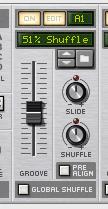 03 - Applying Grooves to your Parts
With your first grooves loaded you can now apply them to any track in your Reason / Record project. Simply use the drop down menu on each channel to select the slot you have just activated. You should immediately hear the effect on your part.
Of course the slot you are using can be changed in real time and you can easily assign the same groove to all your parts to keep things nicely in sync. This is a truly flexible system, so get experimenting and get your groove on.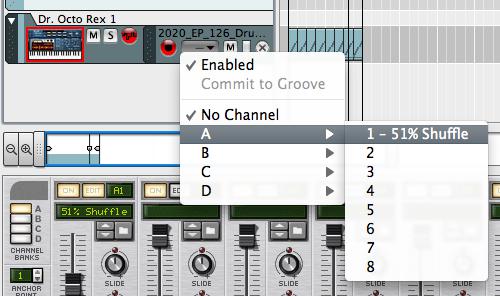 Audio 3 - A drum loop with a good amount of groove applied:
Wanna make your music groove in Reason/Record? Check out these tuts!