As chances são de que, se você estiver lendo este post no blog, ou você está navegando em torno macProVideo.com, você quer melhorar seu áudio habilidades de mistura. Afinal, é o "Orelha Minds", que cria a imagem mental do que estamos ouvindo. Quão bem o material do programa é em última instância mista vai fazer essa imagem nítida e clara, ou difícil de deduzir. Eu poderia reafirmar que, uma vez que não há uma maneira certa ou errada de Mix, o melhor a mistura de imagens, o melhor resultado da escuta.
macProVideo tem me ensinado muito. Há tantos tutoriais que eu posso puxar para marcar o que e onde eu aprendi um ponteiro específico, mas, para este post, eu tenho duas recomendações específicas que realmente alvo o coração deste tópico.
Logic 303, Logic TNT2 June, videos 59-62. By Steve Horelick
Sonic Dimension Mixing, by Greg Townley.

In Logic 303, long time pro and master trainer Steve H. shows how the basic tools on the channel strip behave with respect to the differences of a pan control vs. a balance control. He goes deeper and explores the concept of a Stereo image and that of the Monaural track and how the two correlate in a phase relationship and even more importantly, how the two can be manipulated to create imagery which is the crux of the lesson. In a simple to understand and well laid out series of events, Steve goes through the difference of a Pan & Balance control to a Directional Mixer and a full blow remix of some 80s music which he quickly changed into a Modern day tricked out hip tune.
Ao longo do caminho Steve revela as mudanças e manipulações de dimensões sonoras da trilha que por todas as contas foram incrivelmente valioso. Sua manipulação das imagens ainda toca nos princípios de reverb, embora ele não tem a intenção de ensinar isso, não é nenhum menos fascinante.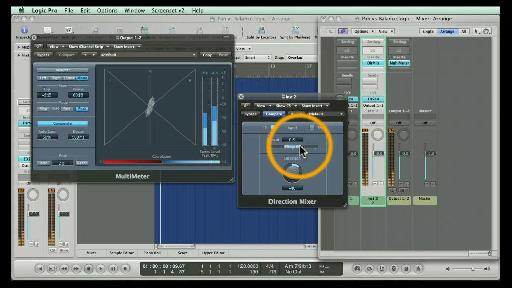 O resultado final é o controle total do campo estéreo do mix, a profundidade, área central e criando mais espaço para os vocais adicionais, instrumentos e apenas sobre qualquer outra coisa que poderia ser acrescentado, mas feito para que ele ouviu com uma posição distinta dentro do mix. Em 4 bite-sized vídeos, o espectador é concedida uma visão significativa em manipular e ganhar controle sobre a dimensão do mix, que é o objetivo final, se quisermos alcançar o 'Mix Ultimate.
O conceito de mistura de Sonic Dimension , que é o título da jornada de Greg Townley do tutorial mistura, dá-nos um olhar sobre a mente brilhante por trás dessa trilha sonora que você está ouvindo no filme você está assistindo. Este é um passo completo soprado pela lição conceitual passo sobre como criar a profundidade do espaço, de campo e nas próprias palavras de Greg, dimensões diferentes.
In Sonic Dimension Mixing, Greg teaches you about what he calls the "Way Way back" dimension, the middle and and the upfront area. He points to a concept in which sound is listened to and analyzed in the listening mind as having front to back, left to right and top to bottom. All of these components are the true mastery of controlling where a sound "is" with respect to the listening mind and that makes it possible to achieve a much better mix in the end.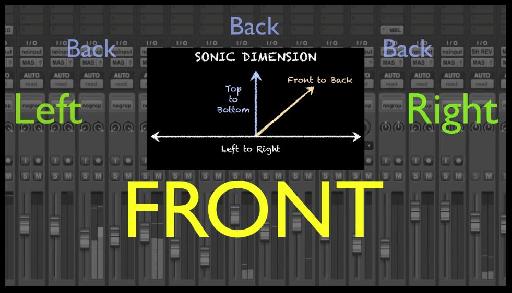 If you're working with a great singer, it will be difficult to keep everything out of the way but still sharp and distinctive unless these principles are mastered to some degree. Greg shows you how each piece of the puzzle is treated by building a series of rooms and spaces in his mixing council which he access based on the "Sonic Dimensional needs" of those parts.

In short, there are a great many excellent tutorials available on the
macProVideo.com
website, but in my opinion, there are some real gems that an intermediate to advanced producer will find extremely valuable.
Recommended viewing:
Logic 303 TNT2 By Steve Horelick
Sonic Dimension Mixing by Greg Townley