기회는 ë‹¹ì‹ ì´ 블로그 게시물을 읽을하거나 macProVideo.com 주위에 서핑하는 경우, 여러분의 오디오 믹싱 ëŠ¥ë ¥ì" í–¥ìƒí•˜ë ¤ëŠ" 있습니다. ê²°êµ­, 우리가 듣는 무엇의 ì •ì‹ ì  이미지를 생성합니다 "마음의 ê·€"입니다. 얼마나 잘 프로그램 자료는 ê¶ê·¹ì ìœ¼ë¡œ 혼합 ì—°ì—­ 해당 이미지가 ì" ëª…í•˜ê³  맑은, 또는 하드하게 ë  것입니다. 믹스 권리 또는 잘못된 방법으로, 더 믹스 이미지수록 ìˆ˜ì‹  결과가 없습니다 때부터 ê·¸ë ‡ê²Œ 다시 말하다 수 있습니다.
macProVideo 내게 큰 거래를 ì§"í–‰í•˜ê³  있습니다. ì œê°€ 무엇을 ì–´ë"" íŠ¹ì • 포인터를 ë°°ì› ì§€ë§Œ,이 게시물에 대한, ë'´ê°€ ì •ë§ì´ ì£¼ì œì˜ 마음을 두번째 목표를 êµ¬ì²´ì ì¸ 권장 사항을 표시하기 위해 끄집어 수 있도록 많은 자습서가 있습니다.
Logic 303, Logic TNT2 June, videos 59-62. By Steve Horelick
Sonic Dimension Mixing, by Greg Townley.

In Logic 303, long time pro and master trainer Steve H. shows how the basic tools on the channel strip behave with respect to the differences of a pan control vs. a balance control. He goes deeper and explores the concept of a Stereo image and that of the Monaural track and how the two correlate in a phase relationship and even more importantly, how the two can be manipulated to create imagery which is the crux of the lesson. In a simple to understand and well laid out series of events, Steve goes through the difference of a Pan & Balance control to a Directional Mixer and a full blow remix of some 80s music which he quickly changed into a Modern day tricked out hip tune.
길을 따라 스티브는 모ë"  ê³"ì •ì— 의해 엄청나게 중요한 있던 트랙 소닉 차원의 변화와 조작을 보여줍니다. 그가 이것을 가르치는 것입 있지는 않지만 그의 이미지 조작도 reverb의 원칙에 건드리면, 그것은 ë§¤í˜¹ì ì¸ 아무도 덜 없습니다.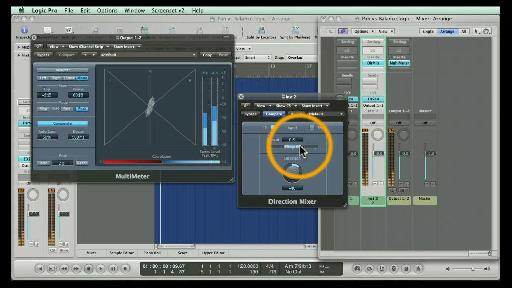 최종 결과는 혼합의 ìŠ¤í…Œë ˆì˜¤ í•"ë"œ 깊이, 중심 지역 및 추가 보컬, 악기 및 추가하지만 ì¡°í•© 내의 서로 다른 위치에 들어 수 있도록 í•  수있는 다른 단지에 대해서는 아무것에 대한 더 많은 공간을 만들어 완벽하게 ì œì–´í•  수 있습니다. 4 한입 크기 동영상에 ë·°ì–´ê°€ 하나가 '궁극 믹스'를 달성하기 원한다면 ê¶ê·¹ì ì¸ 목표 믹스의 차원 이상의 컨트롤을 ì¡°ìž'í•˜ê³  확보에 상당한 í†µì°°ë ¥ì" 부여됩니다.
의 개념 소닉 차원 혼합 ê·¸ë ‰ Townley의 혼합 íŠœí† ë¦¬ì–¼ 여행의 ì œëª©ì´ë©°, 우리에게 ë‹¹ì‹ ì´ë³´ê³ ìžˆëŠ" 영화에서 들리는 ê·¸ 소리 트랙 뒤에 빛나는 마음으로 ë³¼ 수 있습니다. 이것은 우주 분야의 깊이와 ê·¸ë ‰ ìžì‹ ì˜ 단어에 서로 다른 차원을 만드는 방법에 대한 단계 개념 강의하여 ì™"ì "í•œ ê³ ìž¥ 단계입니다.
In Sonic Dimension Mixing, Greg teaches you about what he calls the "Way Way back" dimension, the middle and and the upfront area. He points to a concept in which sound is listened to and analyzed in the listening mind as having front to back, left to right and top to bottom. All of these components are the true mastery of controlling where a sound "is" with respect to the listening mind and that makes it possible to achieve a much better mix in the end.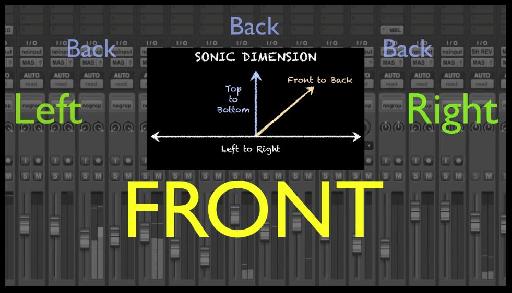 If you're working with a great singer, it will be difficult to keep everything out of the way but still sharp and distinctive unless these principles are mastered to some degree. Greg shows you how each piece of the puzzle is treated by building a series of rooms and spaces in his mixing council which he access based on the "Sonic Dimensional needs" of those parts.

In short, there are a great many excellent tutorials available on the
macProVideo.com
website, but in my opinion, there are some real gems that an intermediate to advanced producer will find extremely valuable.
Recommended viewing:
Logic 303 TNT2 By Steve Horelick
Sonic Dimension Mixing by Greg Townley