If you like the idea of playing back samples in your eurorack synthesizer, then Qu-Bit have served up quite a treat for you with their new module, Wave. It's started shipping We've been told the new Wave from Qu-Bit has latency of a mere 8ms and comes up an SD of drum, synth and vocal samples ready to use!
Watch it in action here:
Here's what Qu-Bit tell us about Wave:
The Wave is a voltage controlled, polyphonic sample player. It is designed for the simultaneous playback of high fidelity audio files.
Each channel has its own varispeed pitch control, allowing for countless permutations of the original sample.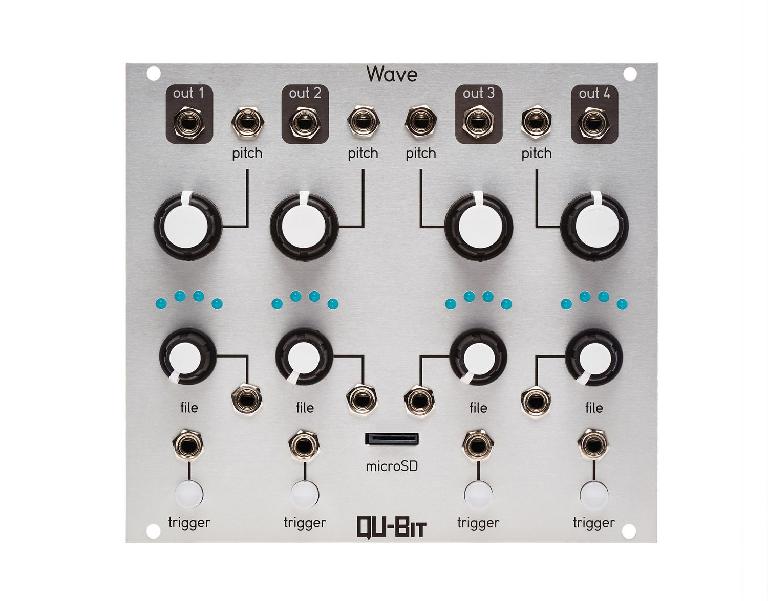 Each unit ships with a microSD card replete with drum hits, synth sounds, vocal samples and more, ready to get you patching immediately. From drum machine to full blown music production system, the Wave opens up a whole new world of sounds within your Eurorack modular.
High quality audio playback
4 banks of 16 samples can be stored at a time (64 total samples)
Unlimited file length
Ships with microSD card loaded with Wave one shot sample library