Qu-Bit have a reputation for making intuitive and "musical" synth modules. Today sees the launch of their latest gear for synthesizer heads: Rhythm. Here's what they tell us about the new module.
6 October, 2016–The Rhythm is a 4 channel pattern generator with BPM display. It ships with a multitude of genre-oriented rhythms that can be altered on a per channel basis. With each parameter under voltage control, an unlimited number of permutations are available.
Watch Qu-Bit Rhythm in action:
This unique interface removes the intricate patching necessary for crafting complex drum beats, and allows the user to focus on what matters most; composing and performing music.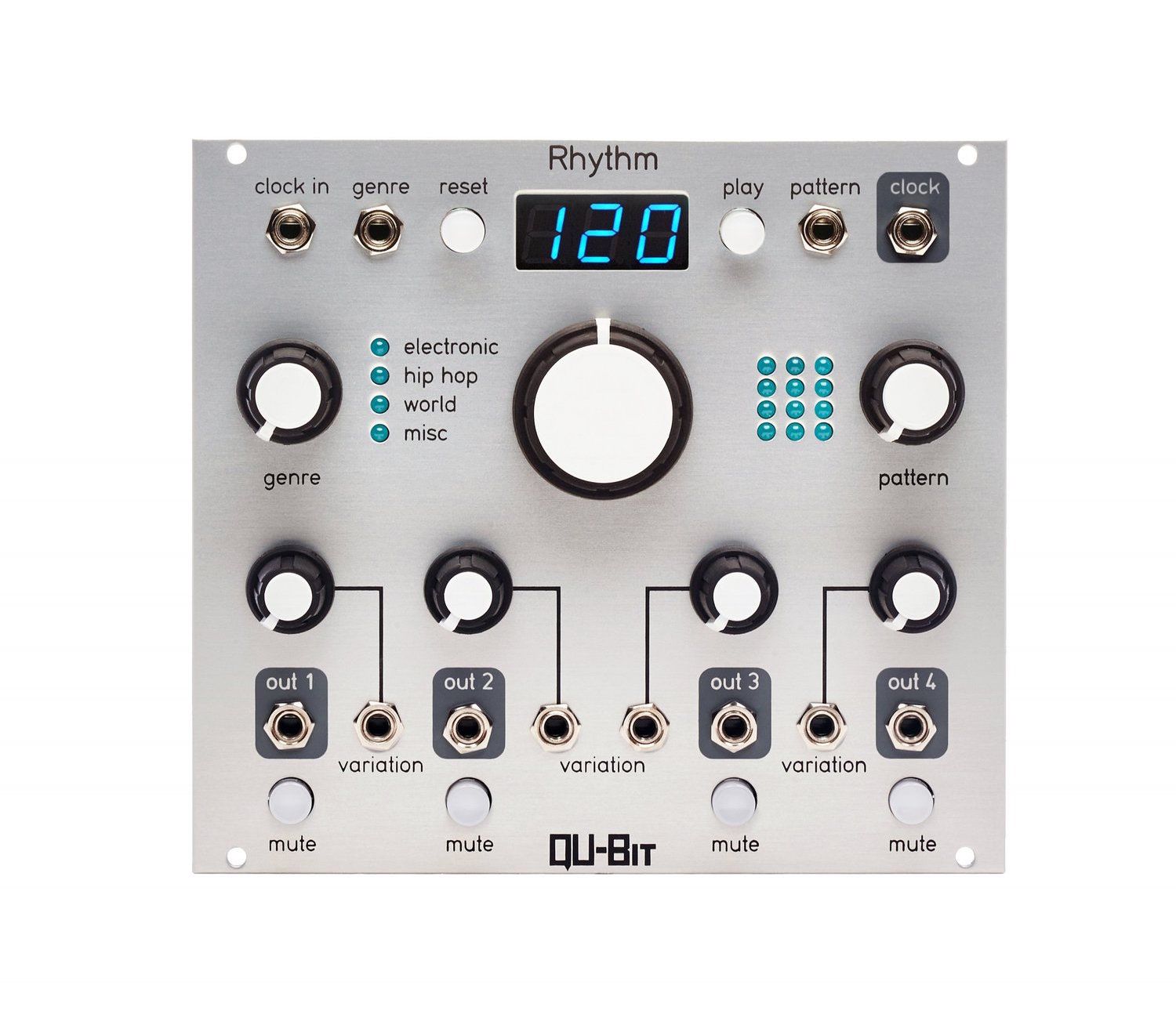 Infinite rhythmic variation
Clock divider, random gates, and other utility modes accessible
Intuitive performance interface
BPM display
Internal / External clocking capabilities with assignable PPQN settings