It's unusual to come across awe-inspiring new product announcements so soon after NAMM. But that's exactly what three engineers from Paris (known as Squarp) have done... announced a new standalone dedicated hardware sequencer which will get the blood pumping for most of us musicians, producers and DJs.
It's the inclusion of features like real-time effects, polyrhythmic sequencing, touchpad and an accelerometer which get me excited. Here's what Squarp have to say about themselves and Pyramid... and check out the video too!
Origins of the Project
This project originated from a gap in the market, that we had each identified during our careers. We couldn't find a sequencer that would fulfill all our requirements, the vast majority of them being software solutions (VST or DAW), unergonomic and obstructive to the creative process. The rest of the hardware sequencers on the market were expensive and fairly limited in terms of functionality. That is why we decided to create a machine dedicated to sequencing, using cutting-edge electronics and advanced software implementation. After two years of research and development, three prototypes and many exchanges with various live and also studio based artists, we decided to make Pyramid available for sale.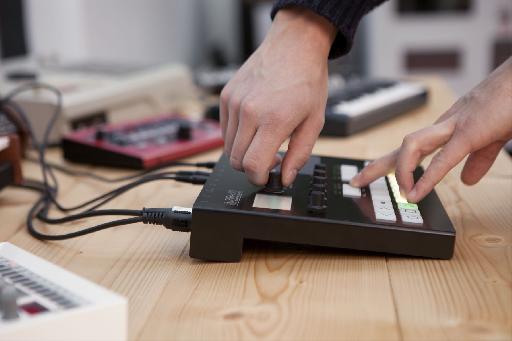 About Pyramid
Pyramid is a standalone sequencer which allows you to record polyphonic sequences whether by playing them live, with the integrated keyboard or with an external controller, or by using the improved step-by-step/euclidean sequencer. It offers several real-time midi effects, a mode to manage tracks and a sequence chaining tool. Its complete workflow, based on four modes, has been conceived for both stage and studio use. Pyramid can handle midi, CV/Gate and USB, for a full connectivity. It's possibly to customize the whole interface, therefore the user can assign the touchpad, the accelerometer, or any encoder to a wide range of internal controls. Finally, Pyramid allows the creation of polyrythmic and polymetric sequences, almost without restrictions, permitting wild experimentation.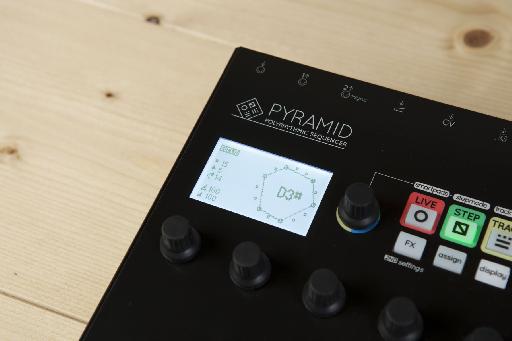 The full technical and functional description is available at www.squarp.net
Sales Information
Squarp Instruments website is now online (March 5th). You can find all the information about the machine and a pre-order page. 100 machines are available for now, for a price of 699 euros ($799, £524) VAT included. Sales are restricted to Europe but we should open to USA in the course of the year.

Web: www.squarp.net