Propellerhead has released a free update to its flagship DAW, Reason, and it's available today! Reason 10.1 can be downloaded from your user area on the company's website or more easily by simply using the update link that will appear at the top of Reason's window when you launch your existing version of Reason 10.
What's New?
A new version of the Rack Extension SDK (v.3) now lets developers include Player devices inside their Rack Extensions. There's also improved sample loading with sample zones and pattern automation support. As you read this, a bunch of new Rack Extension Players are now available in the shop—including Drum Sequencer. Creative features such as step repeats, probability settings per step, time resolution per track and more make the new eight-track Drum Sequencer a joy to work with. The Drum Sequencer is freely available to all Reason 10 users for the month of May so don't forget to download it. Here's a video of the Drum Sequencer in action.
Reason 10.1 also supports further development for the Rack Extension plug-in platform. Rack Extension developers can now create new Player devices to join the popular Scales & Chords, Note Echo and Dual Arpeggio Players. The Propellerhead Shop features several brand new Players from third-party developers and Propellerhead. Add Players to any instrument in the Reason rack and you'll have quick and easy pattern-style programming for your favorite devices.
Europa Updates
Reason's flagship synth, Europa, also receives some important new features. You can now load your own samples and wavetables and use these as oscillators in the synth's engine. Not only that, you can also use your own samples in the Spectral Filter which will then act as the spectral multiplier - so it creates filter curves based on your sample.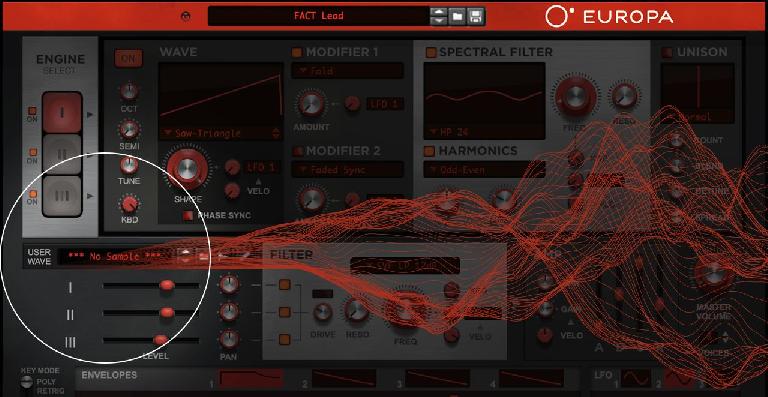 "Reason 10.1 is an exciting update for both music makers and Rack Extension developers," says Mattias Häggström Gerdt, Propellerhead Product Manager. "For Reason owners, loading samples in Europa greatly expands its already wide palette of sounds, and the new Drum Sequencer is the perfect partner for sequencing Kong or your favorite drum plug-in. For developers, they can now create Rack Extension Players, adding new creative ways to perform, sequence and create with the instruments you already have."
The Props also let slip a couple of other interesting updates regarding Reason's future direction. The first is that they continue to work hard on improving the performance of third-party VST plugins inside Reason, and that this is an ongoing process. The second is that no further paid updates to Reason will be released in 2018 - so buying now means there's no risk of your purchase being outdated any time soon.
Price: The 10.1 update is free for existing Reason 10 owners.
Reason Intro: USD $99 MSRP / EUR €79 MSRP
Reason 10: USD $399 / EUR €349
Reason 10 Upgrade (from any previous Reason version): USD $129 / EUR €129
Learn much more about Reason with comprehensive pro video courses in the Ask.Audio Academy: https://ask.audio/academy?nleloc=category/audio/application/reason