Reason 6 is a huge leap forward for any Propellerhead fan and it offers not only a single consolidated recording and programming solution, but a bunch of seriously impressive effects devices to boot.
In this Propellerhead Reason 6 review I'll take a look at how the Props have changed things and the new devices and features that will be available to every Reason user with the launch of version 6.
The One Box Concept
When Reason 5 was released we also saw the appearance of a new face in the Propellerhead product line: Record 1.0. Record featured long-awaited audio editing capabilities and also offered full integration with Reason 5's devices and effects.
So prepare to be confused... if you owned Reason and Record, Record would work with Reason's devices, but Reason still didn't support audio. Of course you could open your Reason projects in Record as long as you owned both products Don't be alarmed: many of us found this solution a little convoluted.
Although both products were solid and perfectly usable, many newcomers were left a little confused when it came to picking the right product and which application to work in. Well, the Props have now wisely streamlined proceedings and rolled everything into one Super application: you guessed it... Reason 6.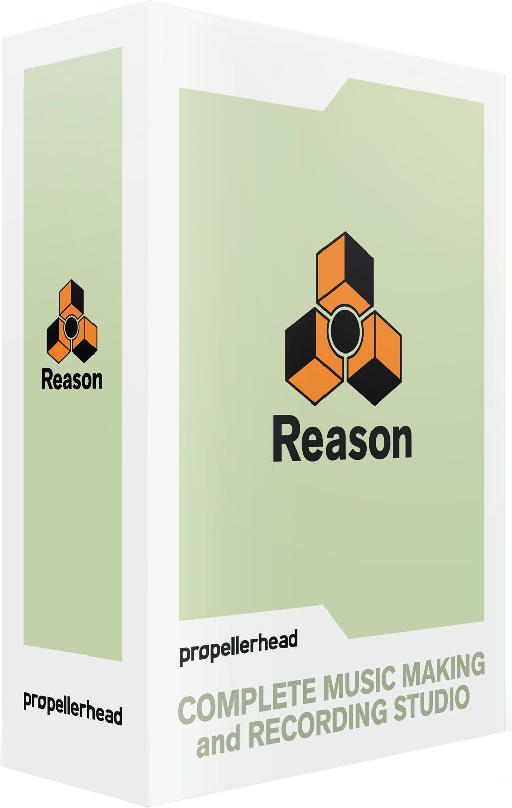 Reason 6 is now thankfully all in one box.
Now everything is rolled into the one app and Reason 6 takes on all the capabilities of Record and more. You can now record audio, program virtual instruments and build custom rack systems all from within the one program and most importantly it can all be installed straight from one box. Nice work, Props!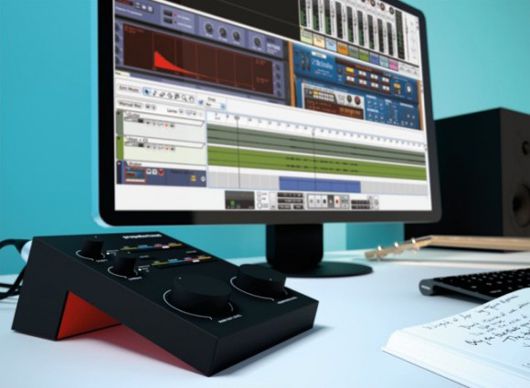 You can now perform all your tasks with nothing but Reason. Simple.
Audio For All
As I've already mentioned, Reason 6 now takes on the full audio recording and editing capabilities we saw in Record. This is arguably the biggest change for users coming from Reason 5 and will give you a huge amount of creative freedom in your projects.
You can now bounce instruments, record your own sources and import samples from just about any format. There is also a basic sample editor and a great comp editor for creating the perfect take. All in all this addition to Reason allows it to compete with the larger DAWs and transforms it into an all-in-one production solution.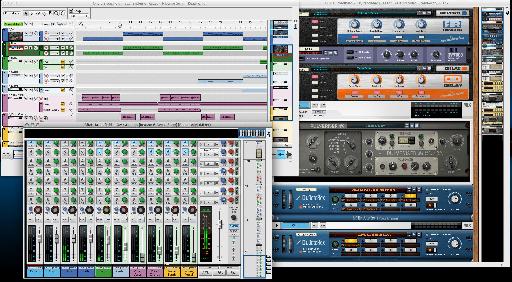 Audio Editing is now fully integrated into Reason.
In addition to the standard audio features, Reason 6 has a few tricks up its sleeve. One of these is the simply awesome time stretching algorithms Propellerhead used in Record 1.5. You can stretch individual audio parts or perhaps, more impressively, entire projects.
Even with pretty large amounts of stretch applied, the effects are honestly staggering. I have adjusted projects with both high audio and instrument track counts by over 20 BPMs with little to no degradation. The perfect tool for the remixer.
A Monster Console
Harnessing all this extra power was obviously going to take more than a virtual rack mount mixer, so the Props wisely decided to use the fully featured analog-style mixing console from Record.
If you are moving from Record you'll feel right at home but if you are more of a seasoned Reason user you might have a little bit of a learning curve to tackle. The console is pretty monstrous and perhaps the biggest I've ever seen in any DAW. Its enormity is mainly due to the fact that it features a rather large channel strip for every single channel in your mix.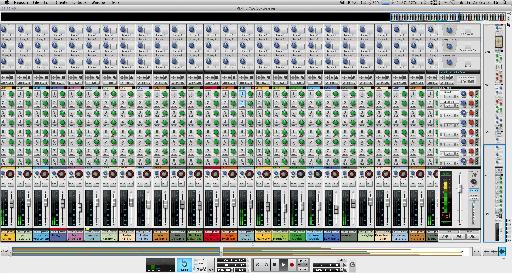 The new monster console in all its glory.
Fear not though, as the strip itself (although long) is very easy to break down and navigate. Any learning that is required is well worth the effort as the entire console is jam-packed with awesome mixing tools. For example, each channel houses a compressor, gate, fully parametric EQ, send section, insert controls and in/out routing options. Certainly a step up from Reason's mixers.
The console's special abilities aren't just limited to the individual channel strips though, the master section is also very well equipped for dealing with your entire mix as one entity. One of the highlights of this section is the Master Buss Compressor. Modeled on the very popular SSL dynamics tool, this compressor is capable of adding cohesion and uniformity to just about any mix, even before it hits the mastering chain.
Special Effects
Although many of Reason 6's new features are essentially taken from Record's feature set, there are a few fresh additions to the application and these come in the form of effect devices.
These new devices include The Alligator gating system, The Echo tape-emulated delay line and finally ,The Pulverizer, a super heavy distortion/destruction unit. All of these are a welcome addition to the already impressive array of effects.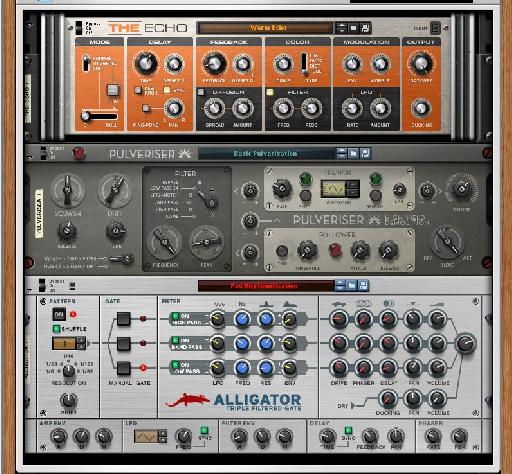 Reason 6's impressive new effects processors.
Alligator is a great collection of gates and filters in one box that'll be useful for just about any electronic musician wanting to add some rhythm and groove to their productions. The Echo is the fully-featured delay unit many of us have been waiting for and finally Pulverizer is quite simply one of the most flexible software distortion units I've seen in a DAW to date.
So, all in all you can expect a new level of creativity in Reason 6 thanks to these new processors and features. These new devices give us one more reason (excuse the pun) to stay well within the Propellerhead universe, without ever thinking of another third party plug-in.
Verdict And Thoughts
Reason has always played a different game from the other DAWs out there and version 6 continues this tradition of individuality. Although its mixer and audio support may make it look like other apps out there, the very fact it remains 100% self contained, super stable and simple to use sets it apart from its competitors.
I think the simplification of the Reason product line is just what was needed and it's just possible that for a lot of users this version could mark the true coming of age of Reason as a music making platform.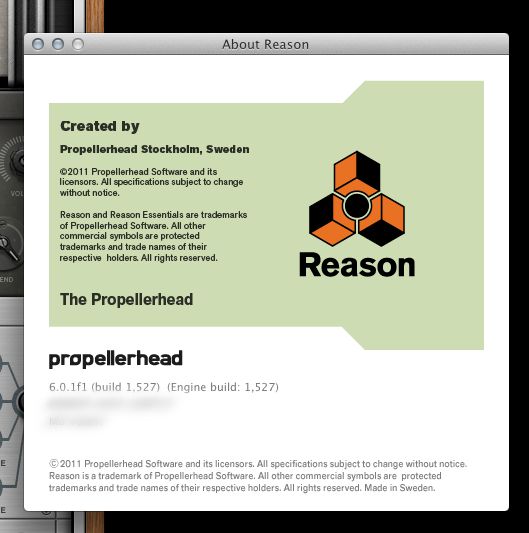 Having one simple product is certainly a step forward.
My advice would be to check this bad boy out as soon as your are able. If you make music on a computer and want to get your ideas down quickly without worrying about crashes or what plug-ins you are going to need you could do a lot worse than opt for Reason 6.
Of course there are certainly improvements that could be made here, it would be great to see dedicated group channels, a high end filter device and maybe more dedicated EQ and compression options. But overall, Propellerhead has a winner here.

Check out the new training videos for Reason 6 by macProVideo.com here!
And if you're completely new to Reason 6 this FREE series: Reason 6 101: Quick Start Guide will give you a taste of all the cool stuff inside!