Logic Pro's Pedalboard contains a whole host of effects that are often overlooked by everyone but guitarists. The truth is the suite contains re-vamped effects from Logic that have had their interfaces tweaked to be super usable.
These effects can be used for just about anything and the routing system makes creative processing extremely straightforward. Let's have a look at how we can apply some of the standout processors to an electronic drum group...
Step 1 - Loading Up Pedalboard
Pedalboard is just like any other bundled Logic effect in the way that it loads. You'll find it tucked away in the Amps and Cabinets section and it can be loaded as an insert or return effect. In this case we'll be strictly sticking to insert mode.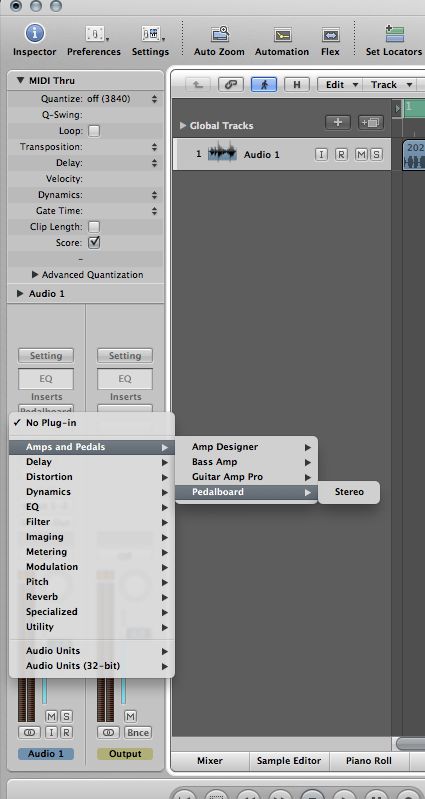 Finding Pedalboard is easy...
Once loaded you'll be presented with a very realistic stomp box flight case, complete with black carpet inlay! All the individual effects are on the right hand side ready to be dragged and dropped in the main area. Let's get into some processing.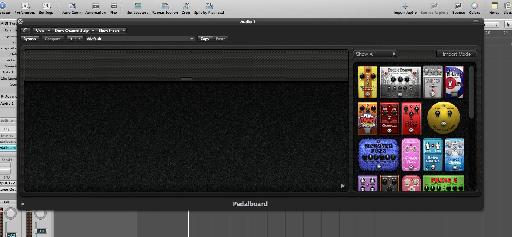 Pedalboard loaded as an insert
Step 2 - Applying Some Basic Effects'