You don't have to be an expert in the Music Tech world to know that Ableton has made its name by the way in which it combines music production and live performance. There are plenty of other software choices out there that can do one of these tasks very well but nothing comes close to Ableton in terms of offering both.
Ableton Live's Session View is commonly used to sketch out a song with the results being recorded into the Arrangement View for finer editing and polishing. However users who are used to the linear timeline of traditional DAWs may prefer to create their song entirely in the Arrangement View. So how do you bring your completed track back into the Session View and set it up as a live performance project? With the introduction of Live 9, and in particular the Consolidate Time to New Scene feature, this process has been made very easy indeed. Let's take a closer look.

Locators
Open up your completed track into the Arrangement View in Live. Before we start to move our finished track back to the Session View, it is important that your track is visually divided into its different sections. This is where Live's Locators come in. Play through the song and whenever it changes to a different section Control-click in the Scrub Area and select Add Locator. Type in a name for the particular section, e.g. intro, build up, chorus etc. Continue adding locators to the start of each part of your track right up until the outro as shown in the below picture.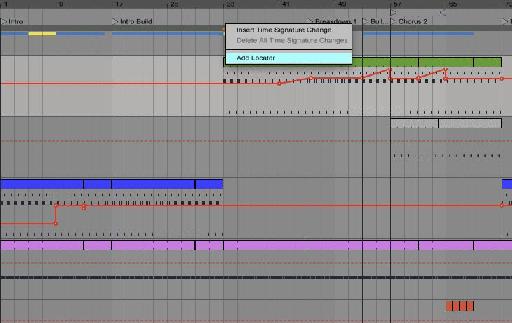 Consolidate Time to New Scene
Now it's time to make use of the Consolidate Time to New Scene command. This is probably one of the most underrated additions to Live 9 as it makes the process of converting the parts of your arrangement into Session View scenes very straightforward. It is basically an advancement of Live's Capture and Insert Scene command where Ableton takes the selected area in the Arrangement View but this time consolidates each track into one single clip. Each clip is then used to create a new scene in the Session View. Clean and simple.
Make sure the Session View is completely empty of clips by selecting everything (Command-A) and pressing Delete. In the Arrangement View, start of by making a selection on any track from your first locator to the second. Then Ctrl-click the selection and choose Consolidate Time to New Scene from the pop-up menu.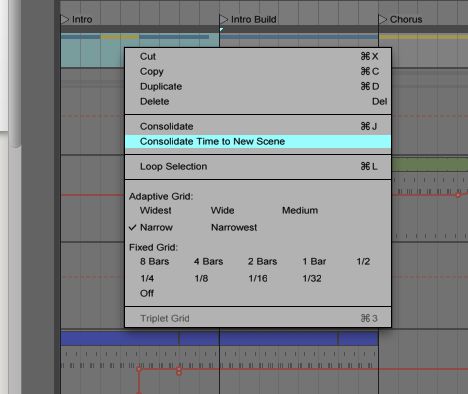 Convert the rest of your song into scenes by selecting the remaining sections of your track and repeating the previous step. When you go back to the Session View you will now see each part of your song is now neatly organized into different scenes. The clips in each scene have now been consolidated to only contain the data from your original selection. Rename each scene appropriately.

Map the scene up, scene down and scene launch parameters to your controller so you can easily scroll through and launch these different sections in whatever order you choose. Better still if you have an endless encoder on your controller map it to the Scene Select parameter to make scrolling even simpler. Play around with the global quantization settings or even turn it off completely to really give your performance that live, unquantized feel.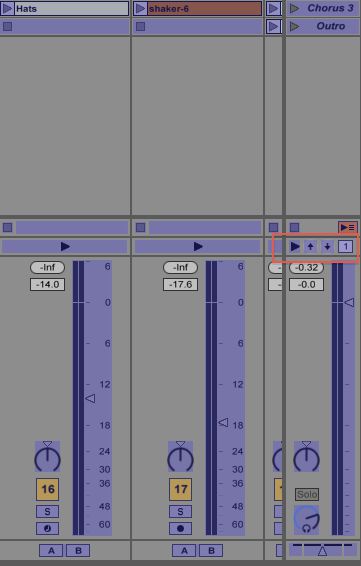 FX Control
Now that we can we launch our various song parts at will, it would also be nice to have live control of the parameters and FX that we have automated in our track. In Session View double click any of the clips and open up the envelope box. You will see that the automation data that you had originally programmed in the Arrangement View is now placed into the relevant clip in Session View. Have a look for any parameters that you would like to adjust on the fly. For example, the clip in the Chorus scene of my '