The PonoPlayer by Neil Young has attracted a lot of attention since its successful Kickstarter campaign. And this year at CES 2015 there were queues of Neil's music fans, and those interested in a high-resolution digital music player, keen to get a look at the device Neil says is "about making music sound as good as it can." (Economic Times)
The PonoPlayer features a shape you won't mistake for brand X's music player and thanks to the support from labels has its own online store where you can purchase music at a higher bit depth than CD and resolutions up to 192 kHz (where available). That the PonoPlayer will be available in February 2015 for $399 also makes it attractive for many audiophiles dissatisfied with MP3 quality players. However, the PonoPlayer is not alone in the high-end audio playback market place.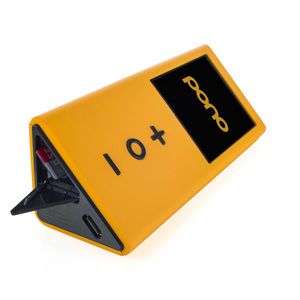 The PonoPlayer certainly stands out from the crowd.
Some 35 years after the original walkman was released, Sony has launched the NW-ZX2 Walkman for a whopping $1,119.99 USD / £949 GBP! Yes, you read that right. Sony claim this device "can reproduce master quality recordings just as the artists originally intended" (Rolling Stone). With a battery life of 33 hours, 128 GB memory (expandable via MicroSD to 256 GB) and a touchscreen running an Android OS, bluetooth, Wi-Fi and USB capability, the question is what does this device do so differently that justifies splashing the cash.

Well, it offers playback of high-resolution audio formats and features a S-master HX audio amplifier tech which uses "a simplified and fully digital signal path [and] reproduces the subtleties and wide frequency range of high-resolution formats. Unlike conventional amplifiers, it maintains the digital signal until right before the speaker output, eliminating distortion—for high-resolution audio, just as the artist intended." Other technology includes, DSEE HX, which is primed to upscale compressed audio files to a level that's closer to high-resolution audio. Sony describes this as delivering a "rich, studio-quality experience for all your music." The jury's out until we get a chance to test this of course.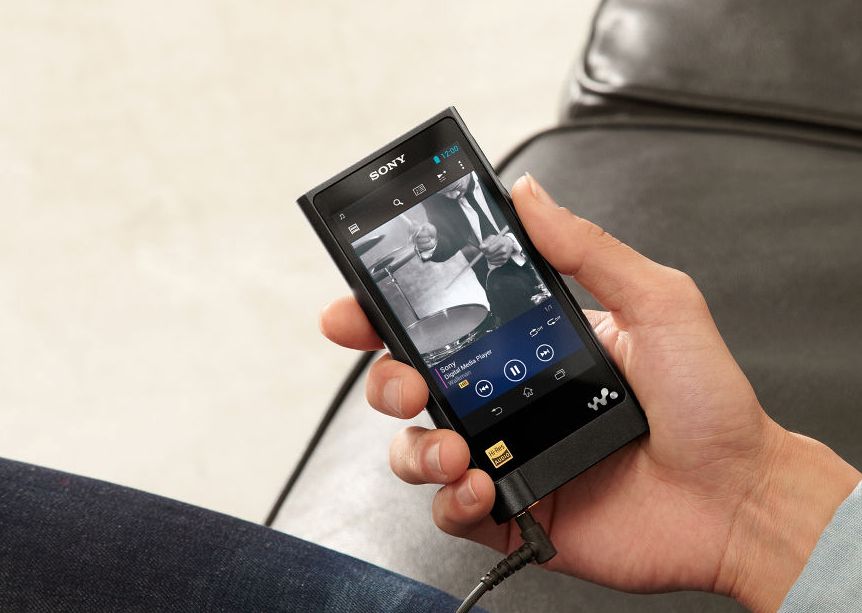 Sony's NW-ZX2 walkman looks nice, but are its high-end touted features worth the extra cost?
With both its premium features and price tag, it's going to be interesting to see how Sony's new walkman performs against the PonoPlayer when it goes on sale this spring.

We could be set for a new class war amongst digital music players. The school playground of my youth was split between those who had a cassette walkman and those who had a Discman (portable CD player). The landscape for today's teens and young adults may be changed to those who have a regular iPhone or Android phone vs. those who have high-resolution music players. And another question, will Apple respond with its own high-resolution audio player and store?

We're not going to delve deeply into whether high-resolution audio will lead to an improved listening experience for all… But, remember the headphones people! You'll need good quality cans or buds for your music to sound good no matter which music player or audio format you're on.