Polyend, the makers of one of the most beautiful hardware step sequencers, have released firmware update 1.3 for SEQ. There's not only bug fixes, but also new features and updates to existing functions. Highlights are new randomization options, assignable scales per track, and polyphony per step (choose from 20 predefined chords).
Polyend Team is announcing a release of new firmware for their MIDI Sequencer Seq: "Being focused on the development of new exciting projects isn't stopping us from constant thinking about improvements for the existing ones. Besides eliminating inevitable bugs, we're still into adding new functionality. Keeping in mind the initial idea of having a tool which is very intuitive in use, we decided to make Seq a bit more musical than before by adding music scales and predefined chords. Also, now you got more control over how randomization influences different parameters of tracks and steps. This update is a next move towards perfecting Seq to what we would like it to be, but not the last one."
Here's what's changed in version 1.3:
Fixes
Problem with rolls when using external clock
FL Studio transport
Note off problem when using external clock
Setting a default note to track
Updates
Scales. Assignable music scale per track, with choice of thirty-nine different scales.
Chords per step. Added polyphony per step, choose from twenty predefined chords.
More randomization. Developed randomization options. Set if randomization influences: modulation, velocity and humanization (step nudge) parameters. When randomizing steps on track with applied music scale, notes are scattered in between the range of two octaves (one up, one down with a root note in the middle).
Gate length. Added gate time per step.
Perfected knob physics for modulation, velocity and CC parameters.
Shortened time of track lengths displays after change applies. Also, reduced track length led brightness.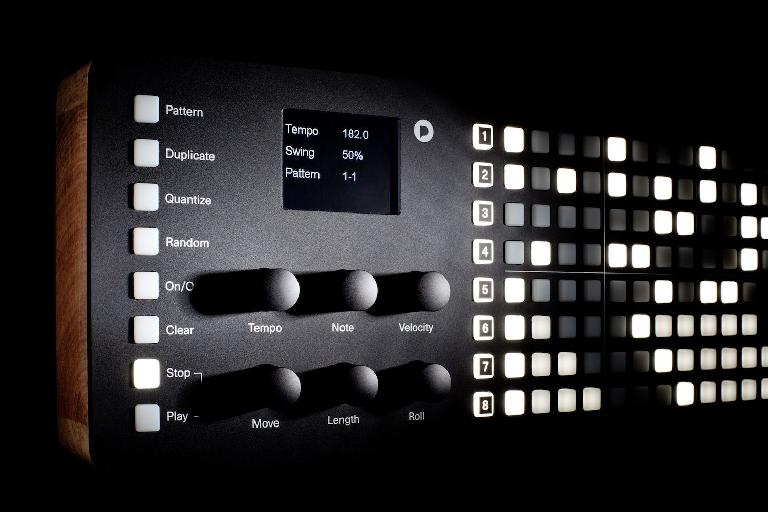 Here's a reminder of the main features for SEQ:
8 tracks with 32 steps each
256 pattern memory
On the fly track parameter Randomization
Live sequence recording with external device via MIDI
Step parameters: Note, Velocity, Length, Modulation, Roll
Independent track play mode (Normal, Reversed, Pingpong, Random)
Track parameters: Length, Velocity, MIDI Channel, MIDI out
All parameter changes are automatically saved
Pattern chaining